Posted: 22nd July, 2021 by The Editor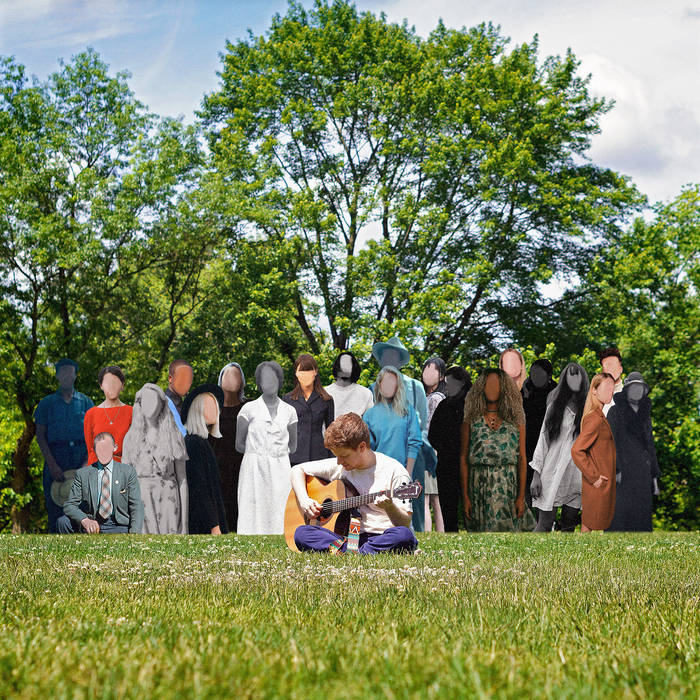 Photo by @coverartguyy
Etai's best quality is his versatility. Throughout his new album Summer of Ghosts, he dips his toes into a variety of styles and sounds and pulls them all off with aplomb. His previous work only ever really hinted at his range, from his singer-songwriter roots on debut Bloodletting to ambient standalone single "Slow March Toward Death by Machine" from earlier to this year. 
Summer of Ghosts begins with the summery psych-folk of "Endless." The MGMT-inspired title track immediately follows and pulls the record in a completely different direction; from the washy synths at the end of that song comes "Long Division." Another curveball, it's a catchy, driving dream pop song with a hook that'd make the Beach Boys jealous. The transition from "Summer of Ghosts" to "Long Division" is far smoother than it might sound. One of the album's strengths is its ability to make these sonic leaps sound totally natural; it would be very easy for Summer of Ghosts to feel more like a disjointed collection of songs than a carefully put-together album, but it never does. 
The atmospheric "Blown Away" is the first song on Summer of Ghosts to really occupy a similar space, sonically, to the song before it. The brief "Proselytizer" is one of the album's brightest spots, an upbeat singer-songwriter type tune that gets lent some heft from poppy synths in its chorus to give it a unique flavor. The penultimate "Widower" serves as Summer of Ghosts' ballad, a slower, quieter, darker song that allows Etai the room to place with space and ambience, and "Warm in the Winter" plays out the album as a synthy coda. It's a surprisingly subtle last five minutes for a record that covers so much ground in so little time, but it makes sense. It's Etai's way of proving he can pare things back down and knock that out too.
---
–
Zac Djamoos | @gr8whitebison
---
The Alternative is ad-free and 100% supported by our readers. If you'd like to help us produce more content and promote more great new music, please consider donating to our Patreon page, which also allows you to receive sweet perks like free albums and The Alternative merch.