deadmau5 is taking over Miami as well as Red Rocks this spooky season for his annual day of the deadmau5 celebration.
First up, over October 28 – 31, the renowned producer will host a 3-day deadmau5 takeover featuring a stellar lineup of acts. In addition to three exclusive sets — deadmau5, deadmau5 Unhooked and TESTPILOT — the event features Callie Reiff, Lamorn, Lauren Mia, Le Youth, Morgin Madison, NERO, Rinzen, Speaker Honey, Spencer Brown and Todd Edwards. day of the deadmau5 Miami tickets here.
The following weekend, over November 4 & 5, deadmau5 is booked for a double-header at Red Rocks. The first night features a deadmau5 extended set and the second night features both deadmau5 and TESTPILOT sets. Lamorn will provide support on both nights. day of the deadmau5 Red Rocks tickets here.
In addition, VIP experiences for the Red Rocks shows are available via Polygon blockchain here.
day of the deadmau5: Miami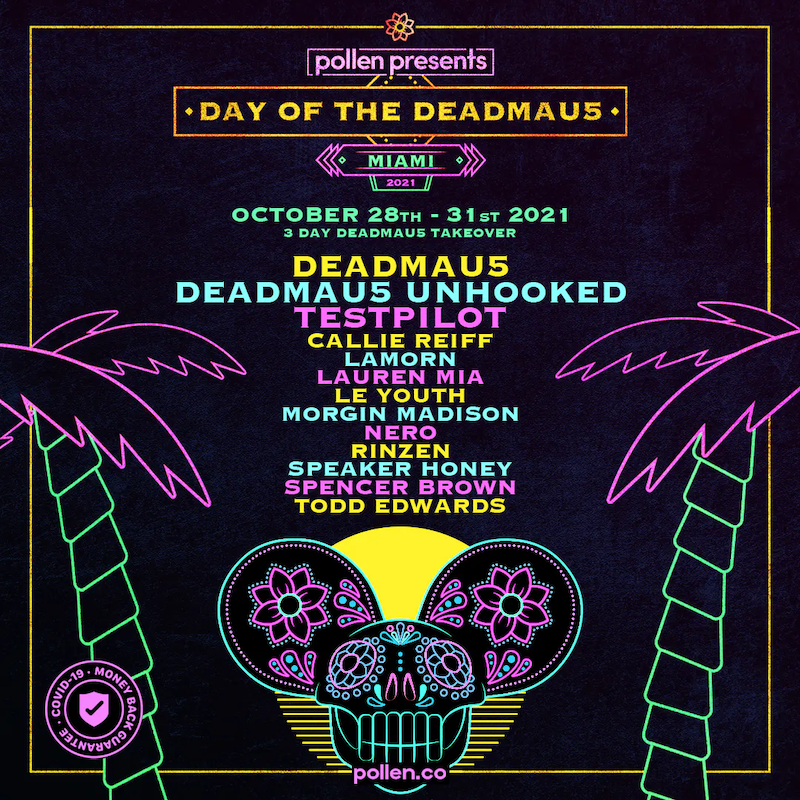 day of the deadmau5: Red Rocks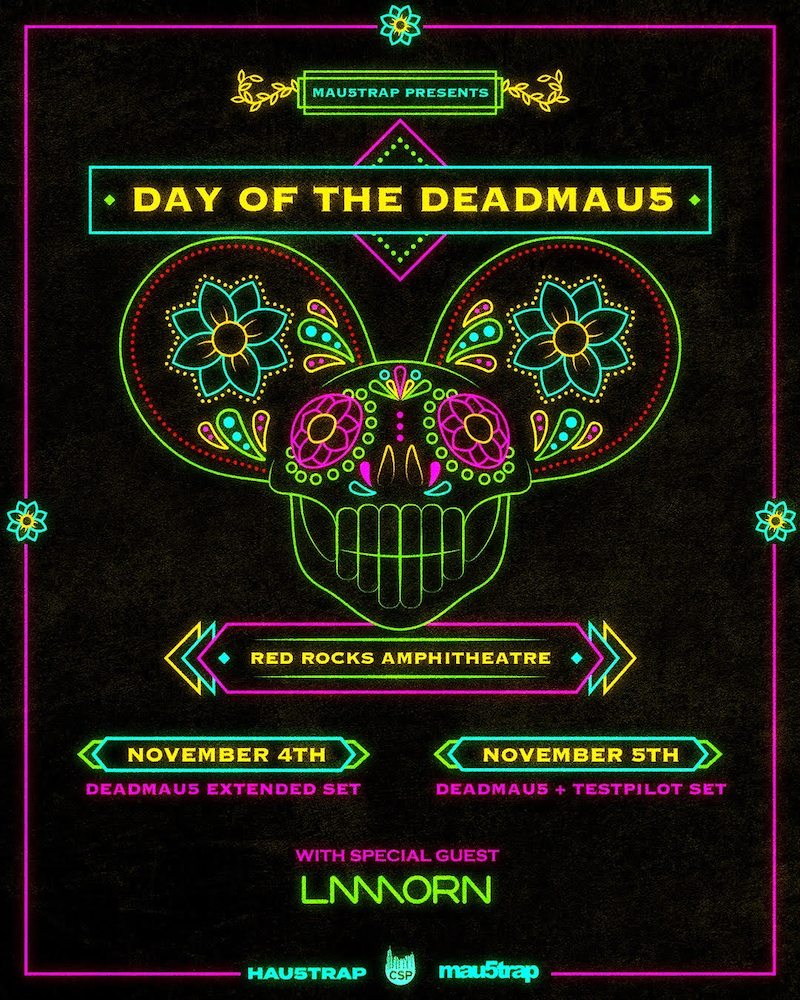 Photo via Rukes.com