This Kylie Minogue has some fucking nerve.
It's apparently not enough to have already blessed us with a Dua Lipa-fied "Real Groove" at the top of the year, as well as a sexed-up-to-the-stars assist on Olly Alexander's "Starstruck" remix in May. Apparently keeping us foaming at the mouth with rumblings of a Disco reissue along with a potential Jessie Ware duet doesn't quite do it enough for her, either.
Here we were, prepared for an already promising array of pop offerings to drop from the sky at midnight on this New Music Friday (June 11).
But before we could even hear a single sine from above, a disco ball-sized meteor came hurdling down at us instead: a Kylie cover of Lady Gaga's "Marry the Night," specifically.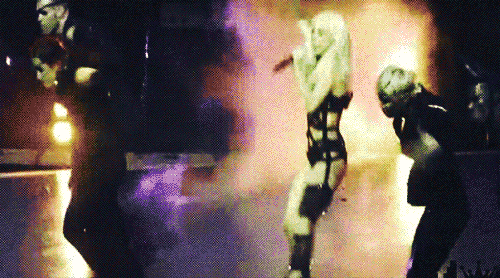 [Gay panic.]
The thing is, it was already the stuff of pop stan dreams to ponder a Stefani Joanne-Kylie Ann crossover event. For years…since 2008 and counting, really.
So to have the Body Language beauty's blessed re-imagination of Our Stefani's bop a decade after the two were promoting Aphrodite and Born This Way – during Pride month, no less? It's more than a dream. It's stan fan-fiction. And that is what true allyship looks like.
Not only is the cover itself good (duh), but it's also Kylie-fied, thanks to the legendary Biff Stannard, tried-and-true "Love at First Sight" collaborator who's worked with her for decades, as well as Disco co-crafter Duck Blackwell.
The new mix brings the song closer to the Disco universe, honoring the original while supplying a healthy amount of vintage synths, funky blips and bleeps and kilotons of glitter, flown in directly via KM Air. Utter queerphoria.
The best part, however, is those final few seconds: "Watch me…walk like…Gaga."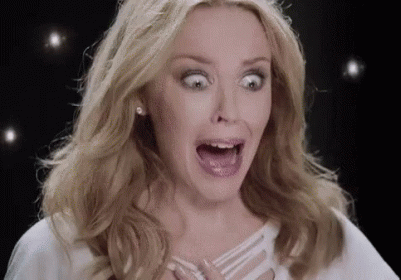 My Stan Meter has not gone into overdrive to this degree in a while, if not years. But for tonight? The 21-year-old twink in me is absolutely shaking and crying. (I mean, I did actually tear up.) The collaboration of queens! The nostalgia! I'm pleasantly overwhelmed, to say the absolute least.
And just for the record: the Born This Way: The Tenth Anniversary special edition album is arriving on June 25, and includes six new versions of songs reimagined by artists representing and advocating for the LGBTQIA+ community, including the previously released "Judas" with Big Freedia and "Born This Way (The Country Road Version)" with Orville Peck.
There's a "Yoü and I," "The Edge of Glory" and "Highway Unicorn (Road to Love)" coming as well. I hope they feature Madonna, Stacie Orrico and Hoku, respectively.
Thank you, Kylie. Thank you, Gaga.
But please, give us some advance warning next time: neighbors of LGBTs all across the world are now deeply concerned that there's just been a murder in the adjacent home.
This song is featured on the MuuTunes Spotify playlist. Subscribe!
You can also subscribe to MuuTunes on Apple Music.
Photo credit: Simon Emmett / BMG UK / Interscope