So Skrillex has been putting out a ton of music, right? At least, it feels that way, more than he has in any same period of time in the last few years. His second to last release was a massive collaboration between himself, Noisia, josh pan and Dylan Brady, "Supersonic." After that, he put out a viral hit with J Balvin, "In Da Getto."
Now, it appears he's back in the studio with Noisia's Thys, and they're hopefully cooking up something fantastic.
For those who don't know, Noisia have been a major inspiration for Skrillex, even before the release of his 2009 My Name Is Skrillex EP. He actually stayed at the house of the Dutch trio's manager when he visited them in Holland in 2009, when they "wrote a bunch of songs together at the time that never came out," he told UKF in an interview in 2016.
"Supersonic" was Skrillex and Noisia's first collaboration, apart from the remix of "Scary Monsters and Nice Sprites" from Noisia in 2010.
Hopefully, we get to hear some more from them soon!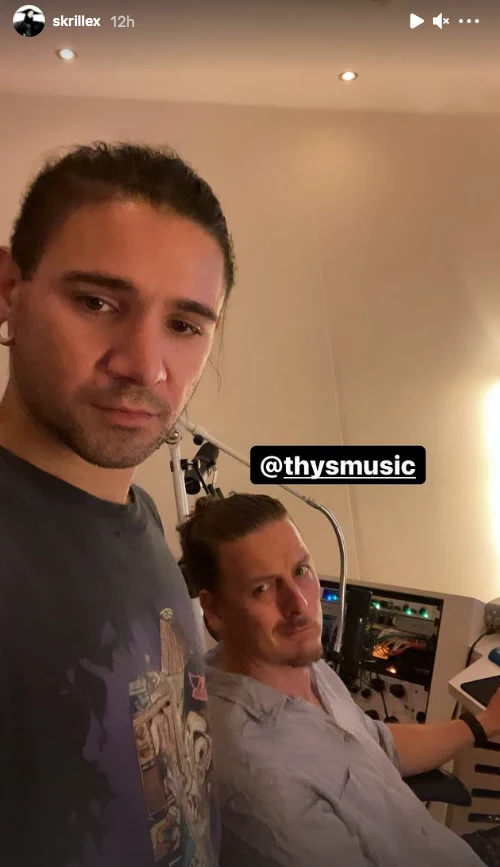 H/T EDM.com