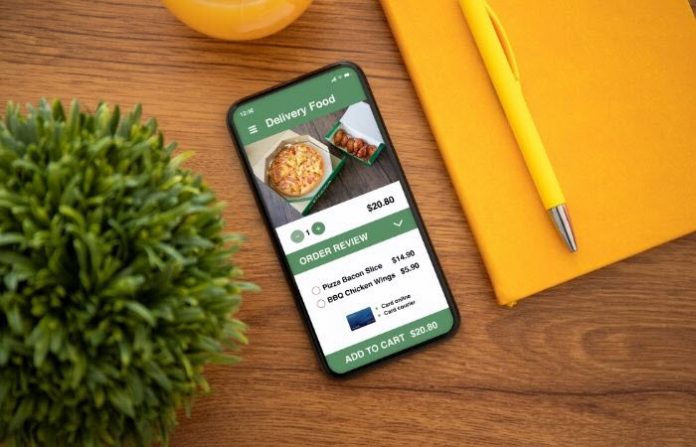 On-demand delivery apps have made a special place in the lives of people. In this day and age, dedicated apps are important for businesses as they help bring business online, increase productivity and ROI, and streamline business operations.
Especially in the coronavirus pandemic, on-demand delivery apps play a huge role in providing convenience to users. The pandemic has forced people to stay in their homes, but people have to go out to buy basic amenities such as groceries, medicines, etc. It is essential to maintain social distancing to stay away from the disease.
During these tough times, on-demand delivery apps are our saviors. Thanks to on-demand delivery apps, we can order what we want from the comfort of our homes, pay securely through multiple payment modes, and get items delivered at our doorsteps.
Even after the pandemic is over, on-demand delivery apps are going to stay, and they will become an indispensable part of our lives. If you are thinking about which on-demand delivery app business is beneficial for you, this blog is for you.
But first, let's know what on-demand apps are:
What are On-Demand Apps?
On-demand apps are digital marketplaces; they allow users to have a look at the products and services that people can buy, pay through multiple payment modes, and deliver such products at people's doorsteps. On-demand apps provide convenience to customers so that they don't have to go through the pains of going to physical stores and find what they need.
Examples of on-demand apps are Amazon, CereKart, Uber, Bigbasket, Grubhub, Netflix, Doordash, etc. The great thing about on-demand apps is that businesses of various sizes can use them, and they are not limited to particular businesses. Traditional businesses understand the importance of on-demand apps, and they too are shifting online. On-demand apps are a perfect way to reach consumers in a short time and increase revenue.
Below are 7 on-demand delivery apps that can help to increase business:
Food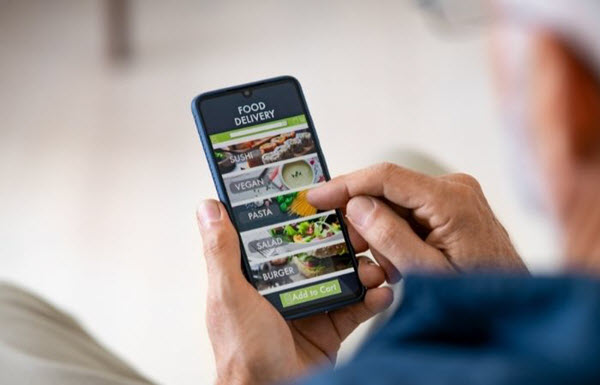 The food industry is a sure shot way to get success in the on-demand app world. Food delivery is always in demand. Students and professionals don't have time to cook. They depend on food delivery apps to get food of their choice.
Weekends are the best time to relax, that's why the demand for food from restaurants rises on weekends. On-demand food delivery apps provide an easy way to get your favorite cuisines from your favorite restaurants to the comfort of your homes. Hence, you can always go for an on-demand food delivery app business.
Grocery
As said earlier, the lives of people have become very busy. Grocery shopping is a mundane task that is done on weekends, but who wants to go out to shop for groceries and wait in long queues? Grocery delivery app provides a convenient way for users to shop for groceries with just some taps on their smartphones.
In the pandemic, people are afraid to go out to buy basic necessities. That's why grocery delivery business is a great idea in the pandemic and has a higher rate of success. Apps like Bigbasket maintain their own inventory; if you don't want to own inventory, you can talk with local groceries and charge them a commission for every order they get from your app.
Logistics
Logistics require a hefty investment, but once successful, there is no looking back. You can have your own fleet or hire it. An on-demand logistics app will help you get real-time reports about fleet, drivers, and assets.
Laundry
The laundry business doesn't require a lot of investment. In big cities, the laundry business is going to be very successful. In this business, you provide pick-up and drop service so that users can get clean clothes on time. An on-demand app will allow users to find your laundry business easily and place a service request.
Flower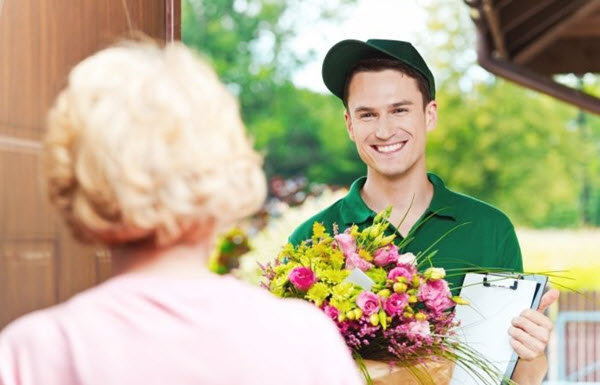 Apps like Netflorist are hugely successful because they understand the pain points of customers. You can start your own on-demand flower delivery app business. Due to the pandemic, people can't visit their loved ones on their birthdays, but they can still send them flowers. Leverage this opportunity and start your own on-demand flower delivery business.
Medicine
Getting medicines in the pandemic has become difficult for sick and old people. They don't want to risk going out and catch the infection. A medicine delivery app can be of huge benefit to everyone, and pharmacies can reach more users when they are online and deliver medicines at people's doorsteps.
Home Services
Home services like house cleaning, plumbing, electrical services, etc., are always in demand, so bringing on-demand business online in this niche can be fruitful. Instead of going out and finding reliable home services personnel, it is always convenient to book services from an app, make the schedule, and enjoy the service.
Final Words
On-demand businesses need to utilize the app services to have a wide customer base. The businesses listed above are in huge demand, and one can expect great profits from these businesses this year.
Like this Article? Subscribe to Our Feed!

Divya Thakur, CMO at Cerebrum Infotech a software product development company based in the USA. She has a background in digital marketing for high-tech companies with a focus on delivering a superior brand experience. In her current position, she describes herself as a chief marketer and focuses her talents on creating value for customers through content development, social strategy, thought leadership, and more. She truly is an inspiring marketer who woos audiences with her digital marketing smarts.