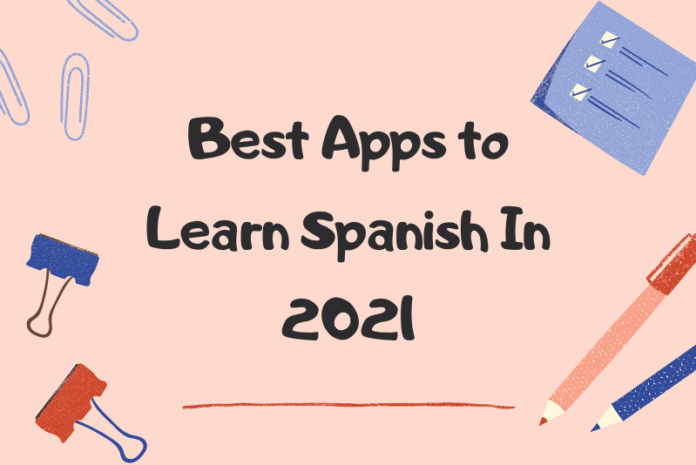 Want to learn Spanish fluently on your own? Have you heard that the absolute best way to learn quickly is by "visiting a Spanish-speaking country?" Don't worry! Now, you can start building your vocabulary all from the comfort of your smartphone.
There are many free apps in the Apple or Android app store for learning Spanish. However, the apparent quality of many of these apps can be discouraging.
Among 43 tested, we've found 21 best apps for learning Spanish. They are fun to use and can teach you every aspect of the Spanish language. Carry on reading this review so you can choose the best app to succeed in this real world.
Best Apps to Learn Spanish In 2021
1. Pimsleur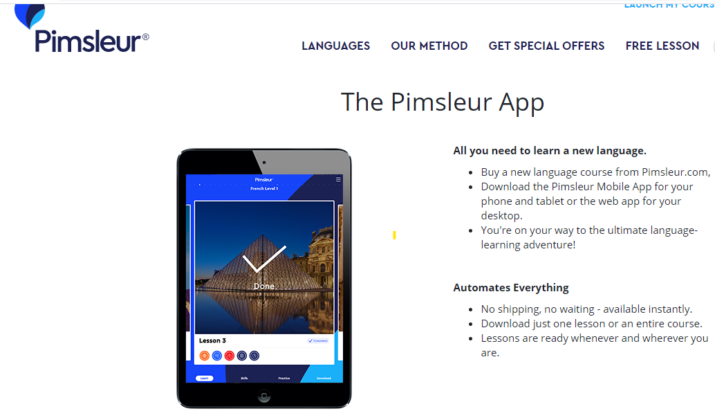 Pimsleur is an effective language learning app; offers 51 languages to learn. The Spanish speaking courses (a 30-minute auditory lesson) are probably Pimsleur's most demanded ones.
The native voice actors speak at speed, making the conversation sound natural and easier for you to understand. The audio-based system is sound; however, it won't teach you writing or reading Spanish.
Advantages
Pimsleur's Spanish course has five levels; each lesson is well-designed and straightforward. Their method emphasizes pronunciation; includes a question/response technique that helps beginners internalize the basics of a new foreign language.
Level one may seem a little overwhelming for beginners, but each level helps build up your confidence as you continue. Enjoy a seven-day free trial!
Disadvantages
Pimsleur is sometimes criticized for a high price tag and for using highly formal language. For beginners, this is undoubtedly true.
Likewise, it incorporates just a few reading and no writing practice; hence, not suitable for in-depth grammar lesson learning.
2. Babbel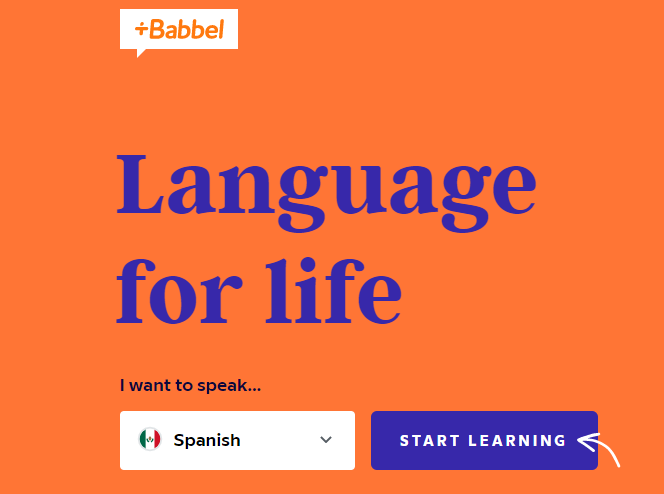 Babbel is another popular app for learning Spanish. The program has formal style lessons for vocabulary and grammar lessons. The format of the Spanish course is curriculum-based, and no live interaction is involved.
Babble is free, but a small subscription fee per month helps you master the Spanish language.
Advantages
The Babbel app's primary focus is to help you learn new lessons. Likewise, it improves your sentence structures and grammar skills.
The best part is Babbel offers the best learning technology available. You can access various Spanish courses (reading, writing, listening, and speaking) according to your level and interests.
The 10 to 15-minute lessons are interactive – with multimedia content and speech recognition technology – to help you improve your pronunciation, too.
Disadvantages
Babbel pre-recorded content is a little boring but works well for beginners to upper-intermediate levels who're interested in learning conversational Spanish. However, Babble doesn't promise to turn you into near-native Spanish speakers.
3. LingoDeer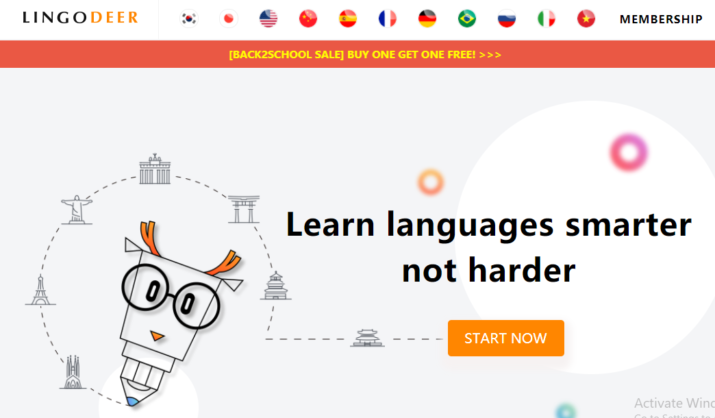 Lingodeer is a new app and may not be as popular as other apps to learn Spanish. But its courses are cheaper and effective than most of them. LingoDeer's curriculum has four essential functions as follows
1)   Learning – grammatical points are thoroughly explained
2)   New words – for practicing the words you've learned
3)   The lesson itself- vocabulary is given to you, and you being tasked with constructing sentences and
4)   Story mode – you learn by watching a video clip and completing other reading and listening exercises.
Advantages
LingoDeer's grammar-based structure is well-designed; each lesson gives you a rounded view of Spanish as a whole. With Lingodeer, you'll master Spanish by completing many different exercises designed to bridge those essential gaps in understanding vocabulary, sentence structuring, grammar, and pronunciation.
Besides providing detailed grammar explanations, this platform also offers clear audio recordings and downloadable lessons for your offline access. All in all, it's one of the best apps for learning Spanish or any other new language.
Disadvantages
LingoDeer is not enough for developing good oral communication skills and learning a language on its own. As for now, there's no desktop version available (it's just compatible with smartphones).
4. Duolingo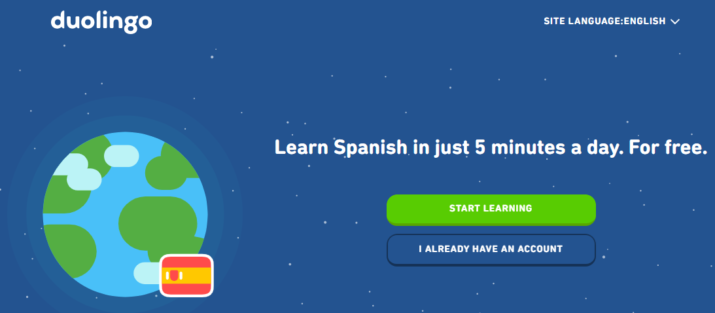 Duolingo is one of the most popular free apps to become competent in Spanish. Its program is formatted in the form of a game so that you can stay motivated while learning. You earn points for the correct answers, but you can't move on to the next levels without completing initial courses.
There's a defined, linear learning path. You can also enjoy downloadable lessons and an ad-free experience with a premium subscription to the Duolingo app.
Is Duolingo plus worth purchasing? According to many Quora users, Duolingo Plus is very good, but it is limited to reading/writing and not focusing much on speaking/listening.
Advantages
Learning Spanish with Duolingo is super exciting and fun. The platform allows you first to identify your learning goals. Its interactive exercises are easy and provide instant feedback, which helps improve your Spanish reading, listening, and grammar skills on the spot.
You can also access Duolingo Stories in the app – short audio stories will help you check and improve your listening skills.
Disadvantages
Duolingo speech recognition software isn't the best one. Sometimes the language is unusual so you can say that the Duolingo app does NOT stand on its own.
5. Language Transfer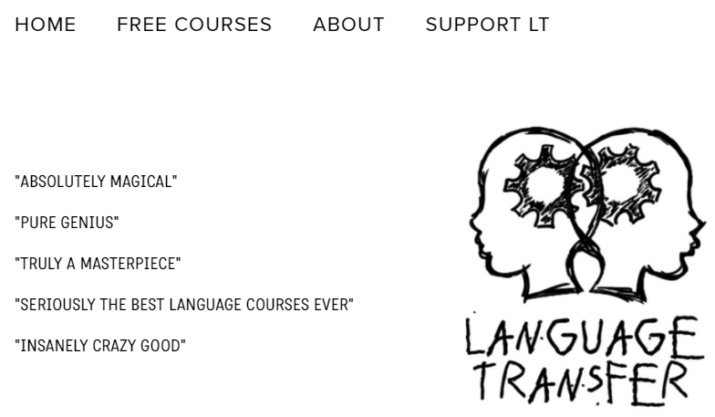 Language Transfer is one of the best language learning apps that provide free audio courses to its users. The program also works on donations, and to date, it offers nine free courses for you to become proficient in different languages.
Advantages
The Spanish courses teach you tenses, verb conjugator, pronunciation, and a mix of grammar and vocabulary, so you really understand how the Spanish language is formed.
Every part is comprehensive, simple, engaging, and super fun. We must appreciate Mihalis (the founder) presents every aspect in a very professional and relaxed manner. Intermediate speakers can quickly hone their Spanish speaking and listening skills through these lessons.
Disadvantages
Although native speakers always vet the foreign language course content, this does not happen with the Language Transfer app. Mihalis instructs all nine courses. This puts a little restriction on new learners to hear and grow.
Currently, Mihalis is recruiting an experienced team of instructors to offer quality language education for all. Moreover, you won't find any textbooks, quizzes, games to play, or exercises to learn anywhere in Language Transfer.
This app course is very self-guided and not included in the list of 'beginner's best apps to learn Spanish'.
6. News in Slow Spanish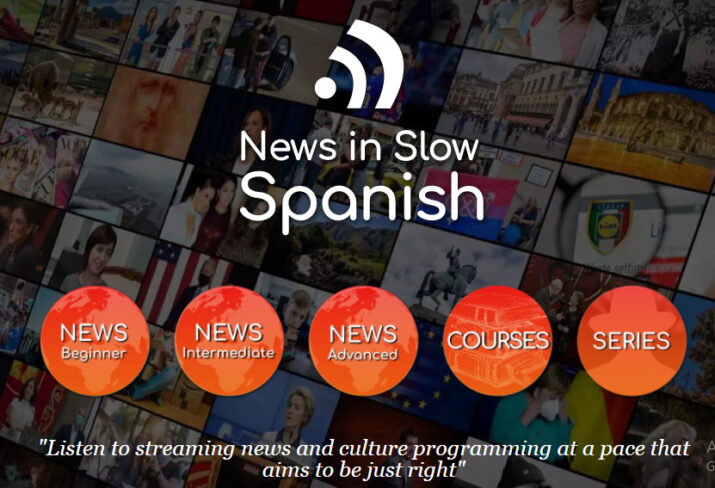 People who have a basic grasp of Spanish may try to use the News in Spanish app. However, it is not a replacement for traditional learning methods. You won't become proficient only by reading News in Slow Spanish. Moreover, you can only follow your progress by taking part in a course.
Advantages
First of all, the audio quality in the program is superb. It also visually and audibly breaks everything down for you, thanks to which reading and learning are effortless.
People get the encouragement to learn in a real-world context. And another advantage is that it covers both European and Latin American Spanish in depth.
Disadvantages
This app for learning Spanish will not get you to the fluency of native Spanish speakers if used on its own. The only way to track progress is by enrolling in a course, which expires after seven days. Moreover, this Spanish learning app is relatively costly as compared to other options.
7. Beelinguapp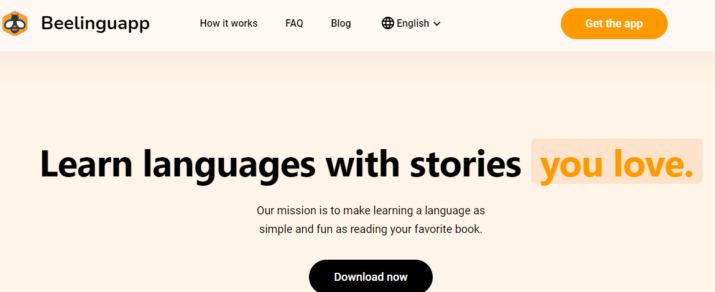 Finding new reading material is the most enjoyable thing about Beelinguapp. When you tap on the title cards, it displays some suggested material, titles, and a brief description.
At the text's bottom, there's a line that tells you how many paragraphs it features. Moreover, it has demo screens to walk you through the whole new language learning course.
Advantages
The program includes filters for easily finding material that matches your skills and interests. Keep in mind that there are three distinct levels for all Spanish learners. It also has many categories, such as science and technology, short stories and novels, culture, etc.
Disadvantages
Beelinguapp's primary focus is on reading and listening. You don't get much free content. Moreover, there have been reported glitches in the app's functionality. The read-along feature consisting of audio and text is also out of sync.
Other than that, the glossary only lets you add words at the beginning, which could prove to be troubling for your learning style.
8. LingQ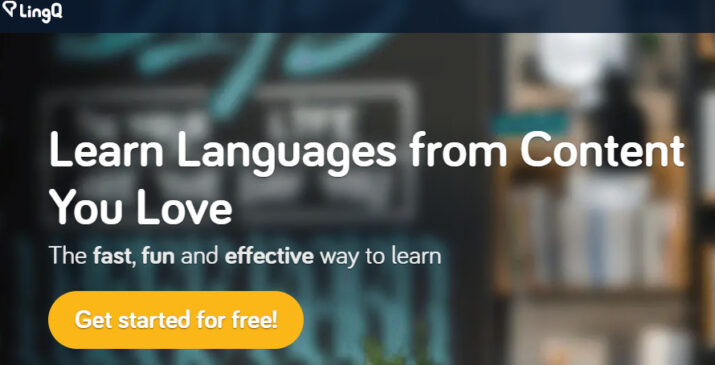 LingQ is one of the best platforms to learn Spanish online and on mobile, guiding users in real-world, immersive scenarios. Using their SRS (Spaced Repetition System), you may explore new Spanish vocabulary or revise what you already know.
For anyone serious to learn a language, this learning app featuring any hours of audio sessions and descriptions.
Advantages
It comes with an offline mode so you can practice your Spanish without an internet connection. The users can import their foreign language content, and the app converts it into Spanish.
LingQ also has mini Spanish stories recorded by native Spanish speakers and includes translations to help polish your grammar.
Disadvantages
You can't take real advantage of the program without being a paying member. And if someone wants the help of native speakers on LingQ's community platform, they will have to pay extra money.
9. HelloTalk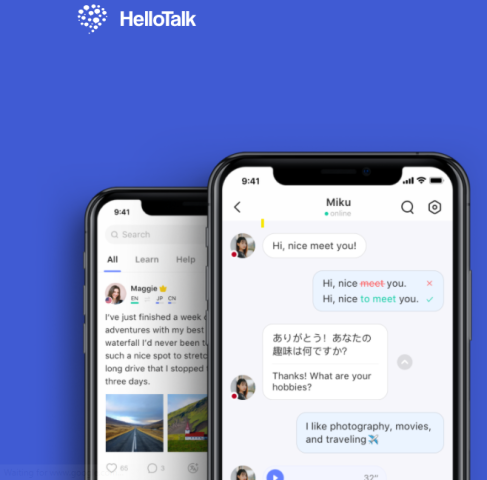 HelloTalk is one of the best apps for learning a language with a single goal. It connects you with native speakers and gives you a tool to text and talk with them straight from your mobile.
Let's say you're a fluent English speaker who wants to study Spanish. Similarly, some native Spanish speakers need to improve their English skills. This app can assist you in learning from one another.
The various features mean that this is one of the best apps for learning Spanish. Firstly, it has a translation option where you can convert any text into Spanish. But unlike translation, transliteration gives you the general idea of speaking in a native language.
Advantages
Group sessions are possible to engage with multiple users at the same time. The app also has a correction option that lets two people in a conversation actively improve each other's vocabulary.
In addition to that, it features a text-to-voice capability that reads out all the messages you receive.
Disadvantages
There are some stability issues because of which the program unexpectedly crashes and takes time to restart. Plus, there are reports of battery drainage on Android phones when left active in the background.
10. SpanishPod101
SpanishPod101 is the Spanish version of the LanguagePod language learning podcasts, and it follows the same concept. The app is available on PC, Android, and iOS. Except for that, it also comes with a 7-day free trial.
Rather than focusing on grammar, most of these classes will enable you to listen to native speakers converse. There are five levels for the lessons, with higher levels covering various dialects.
The course is freely available to use, with no content hidden behind a paywall. However, many tools that might help you learn faster and expand your knowledge are only available for paying customers.
Advantages
A high number of lessons are available in the app's library. Additionally, it provides lesson notes for further grammatical explanations.
As you progress, the amount and difficulty of Spanish lessons also increase. Moreover, there are pre-made learning plans for particular skill levels; verb conjugator, practice speaking, etc.
Disadvantages
There is no extensive lesson library for more advanced Spanish speakers who might feel like they're missing out. The app also sends an excessive number of emails per month telling you to upgrade your membership.
11. Manga Method

Manga Method
If you are looking for the best free reading content, Manga Method is undoubtedly among the best language learning apps. It is a user-driven program that uses user contributions to create manga book transcripts and audio in a wide range of languages. The stories themselves are fascinating and include many drawings. As a result, you will have a pleasant learning experience.
This app is a fantastic choice for those who want to learn Spanish in a fun way.
Native-speaker lessons recordings can help you gain an aptitude for Spanish, while transcripts will help you enhance your reading abilities.
Advantages
After choosing the preferred language, the program directs you to various comics options. If you don't know how to pronounce a word, all you have to do is click on the word, and the software will show you. There is also a double-click feature that lets you see the translation of any word.
Disadvantages
Since this entire app has a manga comics base, there might not be a better way to grasp enough real-life scenarios. As a result, you may miss out on everyday vocabulary while learning Spanish.
12. Lingvist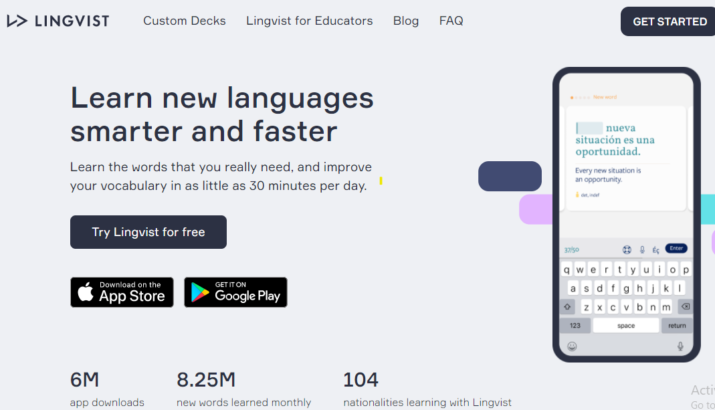 MaitMüntel created Lingvist in 2013. The app is divided into courses, or flashcard decks, to assist you in learning Spanish and expanding your vocabulary.
On Lingvist, a standard course covers the 4,000-5,000 most generic words in your chosen language, with the option of adding more vocabulary for specific purposes.
Advantages
This app has a placement test at the beginning, which optimizes how you will be learning languages. Moreover, the app layout is easy to understand, making your native language learning experience more effortless.
It is available on Web, iOS, and Android, and it offers both European Spanish and Latin American Spanish.
Disadvantages
This app is unsuitable for you if you get tired very quickly with flashcards. Its entire concept is about reading flashcards that are arranged into decks (courses).
13. Anki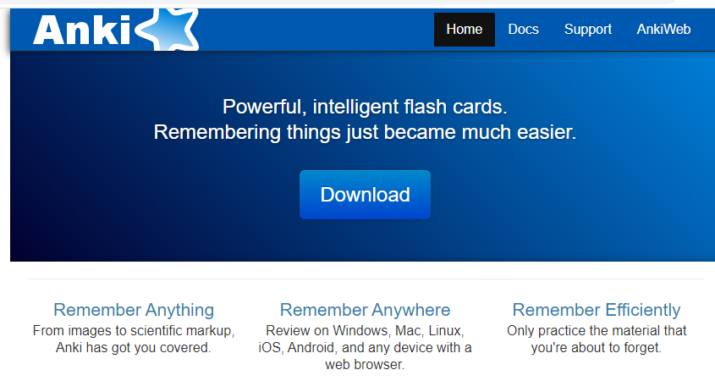 Among many top-notch available apps to learn Spanish, Anki is a high-quality flashcard app with a lot of extra fun features. You can build your cards with pictures and audio, making it a helpful tool for learning vocabulary, phrases, grammar, writing, and sentence structures.
These lessons might be hard for new users to get started due to the learning curve, but you can also find many shared decks produced by others.
Advantages
Anki's programming helps you learn Spanish more effortlessly. Since its lessons are much more effective than conventional study techniques, you may cut down on the amount of time you spend learning.
Thanks to the sync feature, you can keep your developed cards linked across multiple devices. Also, its software is optimized, which means it can handle countless cards without any problem.
Disadvantages
There is a chance that new users may not understand the proper usage of this app. As a result, they might delete it as soon as they download it.
On top of that, the Anki app also isn't available for free on iOS devices.
14. Tandem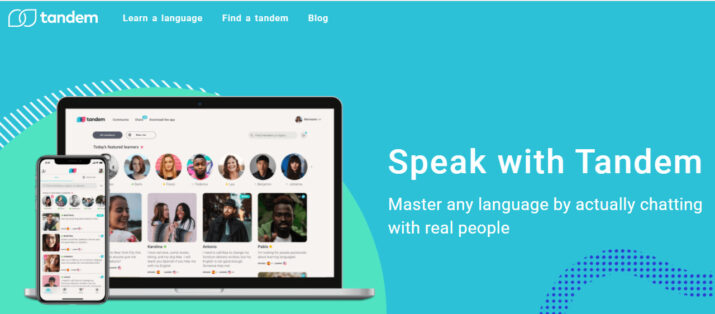 Tandem is among those language learning apps that have quickly become the go-to platform for mastering any language without spending any money.
You may meet people from all around the world here who agree to help one another. You begin by searching for native speakers from your preferred Spanish-speaking country and communicating with them via email. After that, you may agree on a language exchange exercise to perform together. It's fun!
Advantages
The best part about this app is that it is entirely free of cost, automatically attracting many people that want to learn Spanish. It covers all possible varieties of Spanish lessons and is available across all platforms.
The chatting option enables you to compare your partner's correction with what you initially wrote. You can also select specific learning preferences that will give you the ideal match for learning Spanish.
Disadvantages
Even though it is a good concept, most people aren't willing to practice lessons consistently with the same partner. Other than that, you will also have to spend lots of time teaching the other person your language instead of learning theirs.
15. italki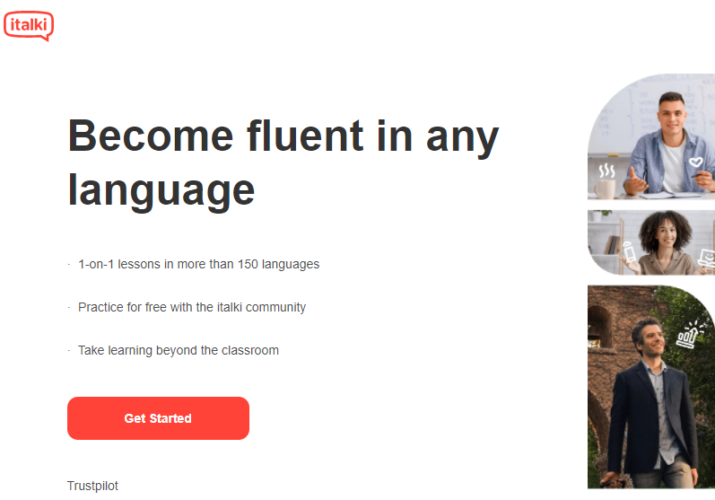 The concept behind italki is fun and simple: you pick an online teacher and schedule sessions with them anytime you want. Spanish is one of the many languages this app specializes in.
The dedication level is high, and you may quickly switch between instructors to access different accents.
These teachers usually prefer to engage you in a fun conversation that helps you learn and improve your speaking. But on the other hand, some make you practice writing many words and phrases.
Advantages
italki connects native speakers with potential students, focusing on teaching languages through video calls. Spanish is one of those languages. Once a teacher promotes their services and sets a rate, students choose from an extensive teachers' network. You may find an italki student review for the exact teacher of the language you want to study. It helps you see whether they'll meet all of your requirements in terms of availability, budget, and expertise.
italki users have access to a pool of over 10,000 teachers. As a result, you're very likely to discover a teacher that speaks your chosen language, is available on your schedule, and is within your price range.
This app is available on both Google Play and the App Store. Moreover, it is unlike other apps as it entirely focuses on your Spanish speaking and writing skills. You can also change the scheduled time of a practice session for up to 24 hours beforehand.
Disadvantages
Since the teachers do not work for italki, they are free to set any price they want. You also have to pay an average of $18 for every Spanish lesson. Understandably so, many people may find that price tag unreasonable. The price is much higher than a free app if your goal is to practice regularly. Other than that, you also can't see shared documents on the mobile version of the app.
16. Speechling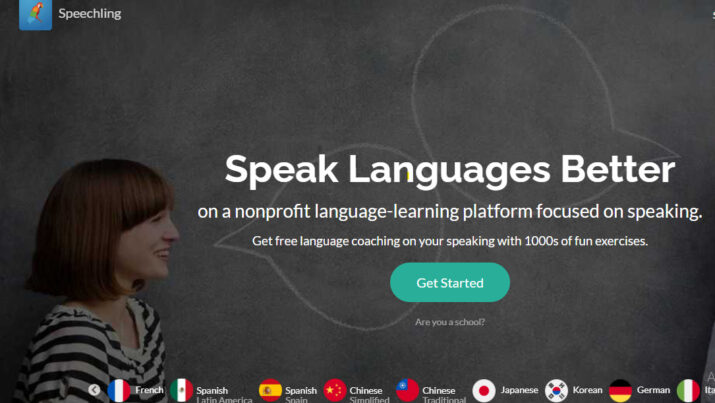 Speechling is undoubtedly one of the best apps to learn Spanish. It's entirely focused on practice that includes speaking Spanish phrases. Although the free edition already provides excellent value, the unlimited edition adds even more. You can access one-on-one tutoring from a native speaker and keep a practice audio notebook. It provides both European and Latin American Spanish and is available for $19.99 per month on Google Play and other platforms.
Advantages
You can make comparisons of your pronunciation with the words and phrases from a native speaker. The app also comprises a toolbox where you can practice with flashcards. As a result, you can learn entire phrases instead of separate words in a fun manner.
You can also switch between Spanish and other languages for more efficient practice, making Speechling one of the best apps for learning Spanish.
Disadvantages
The free version has many class session limitations, forcing most people to pay for the unlimited version.
17. SpanishDict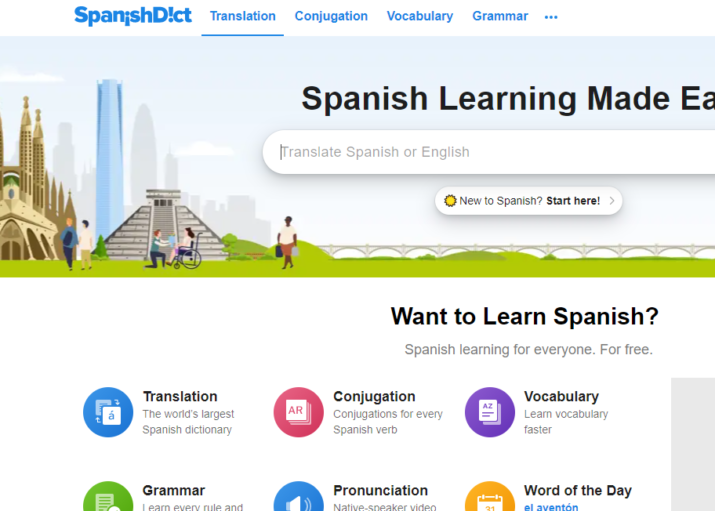 It's essential to have a decent Spanish dictionary on your phone, and SpanishDict is the best. It's simple to use, it's free, and it has a few handy extra functions. While searching up words, you get several example sentences as well. You may also look at verb conjugations, hear how to pronounce words, and learn phrases that incorporate them. These features make it one of the best apps to learn a language as complex as Spanish.
Advantages
Since the app is free, you can practice reading and writing various Spanish words without worrying about money. In addition to that, the dictionary's words also have a native speaker's audio pronunciation to help you practice lessons.
SpanishDict also gives you terms of the day to make a fun learning experience. Moreover, you can download it both from Google Play and the App Store.
Disadvantages
The app lacks practical situations, so you might be unsure when to use certain Spanish words in everyday sentences.
18. Memrise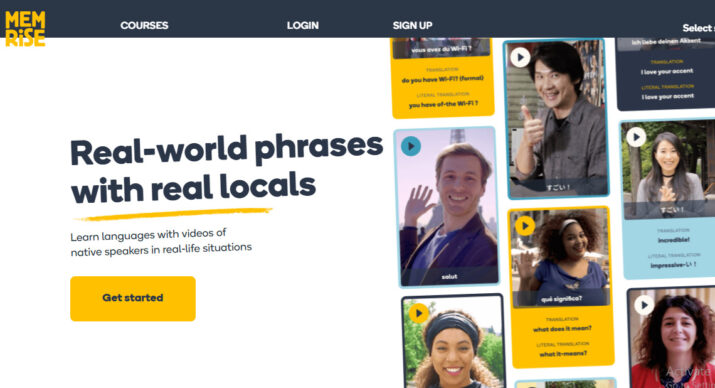 Memrise uses spaced repetition and brief courses to help you remember Spanish phrases and words one at a time. Its concept focuses on knowledge recall that is just challenging enough to help you improve your Spanish without being too demanding. It is one of the best apps to learn vocabulary since it uses audio and video samples from native speakers. The app supports European Spanish and Mexican Spanish only.
Advantages
Memrise shows videos of individuals using the words and phrases you're learning in the app. It's a unique and fun method to learn new words since you link them with a face. And if you want to learn additional languages besides Spanish, Memrise allows you to study numerous languages at once for free.
Disatvantages
Some flashcards are only available on the app's desktop version. Moreover, Memrise users can make personalized flashcards. As a result, you might come across average learning content from time to time. Sometimes, there is also a lack of context for many Spanish words and phrases that it teaches.
29. Lupa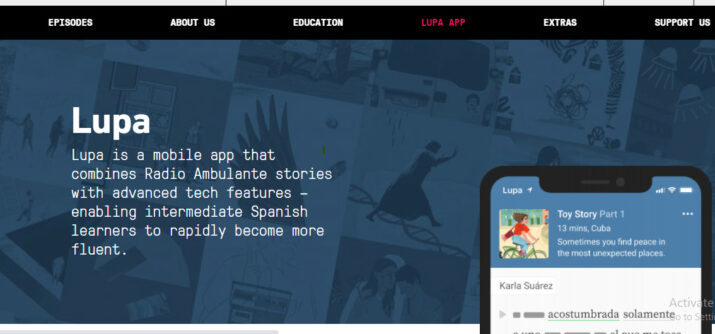 If you need listening practice for Latin American Spanish, Lupa is among the best apps to learn. This podcast-style app collaborates with NPR's Radio Ambulante, a Spanish-language podcast that shares Latin American stories. Learners may utilize various tools in the app to make these narratives simpler to interpret. Lupa is a fine place to begin for learning authentic Spanish from many Latin American nations.
Advantages
The app has features such as adjustable speeds, translations, transcripts, and explanations. Thanks to this, you can understand these Spanish stories at your own pace.
Moreover, Lupa introduces you to various accents of genuine Spanish. Although the stories may be a bit serious, they are fantastic at keeping you engaged with the topic and the language.
Disatvantages
Since you are only listening with this app, there is no opportunity to practice speaking or take the help of someone. Therefore, it is not advisable for beginners that wish to learn Spanish. Moreover, Lupa isn't free like so many other language learning apps out there.
20. Clozemaster

If you enjoy the way Lingvist teaches new phrases but don't want to pay money on it, Clozemaster is a good alternative. It's a fantastic tool for expanding your vocabulary and boosting your reading abilities. It's accessible in languages like Spanish, and most people will find that the free plan course is more than enough.
The best thing about this app is that it puts all the words into context. Therefore, you will understand how to use isolated words in your speech without any difficulty.
Advantages
It provides engaging activities such as fill-in-the-blanks or multiple-choice questions. As a result, you will be able to grasp every single Spanish word with ease. Since it's free of cost to sign up and use, it can help you get fluent without spending big bucks. It is also available on all platforms, and you can use it on any mobile device.
Disatvantages
The app's design doesn't provide an engaging way to learn Spanish, so there is a chance that some people may get easily bored. Except for that, there are some instances where some words and phrases don't have the correct translation, making it a bit unreliable.
21. Rosetta Stone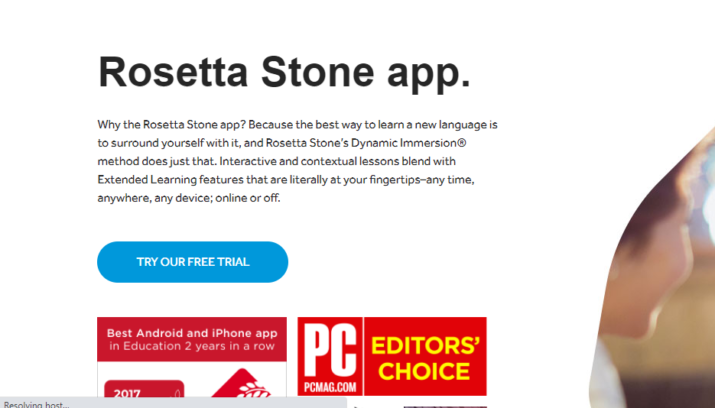 Even after so many years, Rosetta Stone is still one of the most creative and research-backed language learning apps on the market. This app offers a method that encourages you to speak from the very first session, rarely focusing on grammar or translating information into your native tongue. Instead, the emphasis is on engagement and word-to-image matching as a method of learning vocabulary over time.
So if you prefer to learn Spanish without focusing too much on grammar, this is the app for you.
Advantages
Rosetta Stone has a user-friendly interface that engages you from the very start. You can also download the lessons on your smartphone to practice offline.
Disatvantages
According to most people, the price tag for Rosetta Stone is unreasonably high compared to its value. The whole course is about matching words and pictures, which can get boring very quickly.
Conclusion
As you can see, while all of the above apps for learning Spanish have many similarities, all are designed in a fun way with a slightly different purpose to help you learn a new language.
Some might be better at teaching grammar, some might be better at teaching new words and phrases, and others might help improve speaking, listening, and writing skills. So, depending on your goals to learn Spanish, we suggest you choose a language learning app that best suits your purpose.
Good luck with learning Spanish!
Like this Article? Subscribe to Our Feed!
Passionate in tech, software and gadgets. I enjoy reviewing and comparing products & services, uncovering new trends and digging up little known products that deserve an audience.