Memrise and Duolingo both offer a large variety of languages. You can choose to learn numerous languages at once or join a community of like-minded language learners regardless of the language they are learning.
As a result of Memrise and Duolingo, people from all over the world can now learn a new language.
A staggering amount of people rely on these platforms to learn a language. Compared to Duolingo, Memrise has over 35 million users from all over the world.
Both Duolingo and Memrise have language learning mobile apps where you can find both paid and free lessons, video content, and resources. You can use these resources to practice
A major part of their success in the language learning field is due to the fact that both Duolingo and Memrise are free. Despite the fact that both platforms provide a paid subscription option, most users will find that the free versions are more than adequate.
Occasional learners will benefit from both Memrise and Duolingo. A platform such as this is ideal for those who are merely inquisitive or who want to attempt learning a language without taking any risks at all.
If you're looking for language learning for a job or to live overseas, you're better off using alternative resources. Unfortunately, this will cost some money, but not a lot.
Memrise is still a good resource for such students. When it comes to learning and memorizing particular words or phrases, Memrise is significantly more effective.
This article is for people who wish to start learning a language but aren't sure which one to pick between Memrise vs Duolingo.
Let's have a look at what it's like to study with each of these platforms for a little while now.
Memrise vs Duolingo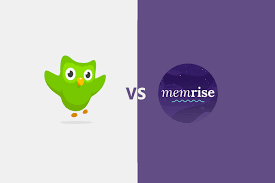 Memrise
Memrise is a program that uses flashcards to teach languages. Sounds dull, but it's a lot more fun than you'd think.
Numerous courses and resources exist in a variety of languages for language learners. It's obvious that the more popular languages like Russian have more courses, but just much every language you can think of has at least one or two classes.
You can learn Dothraki, Morse Code, plus a bunch of other languages. As well as language learning, Memrise also teaches you the sentences, grammar, and other content.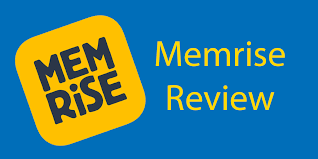 There are a lot of different courses on Memrise, and they are all rather different from each other. Due to the fact that most courses are uploaded by different native speakers.
Consequently, the quality and content of each course differ from one to another. There are some courses that aren't very good, but you can still find some pretty interesting ones.
Because of this, Memrise is great for learning vocabulary, it may also be used to learn other topics.
How does Memrise Work?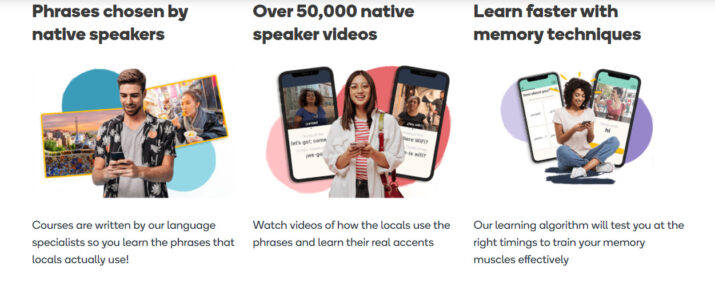 Memrise teaches a variety of courses in each of the languages it supports. The Memrise community has created hundreds of courses in the 16 languages, in addition to the official courses created by Memrise personnel.
In addition to core vocabulary and grammar, the courses prepared by staff are a bit more in-depth than the ones created by the students themselves. User-generated courses might focus on more specialized topics, such as tenses or vocabulary from a certain textbook.
Spaced repetition
Spaced repetition is the primary strategy used in Memrise courses. By presenting you with knowledge before you forget, it ensures that it stays fresh in your mind.
So, how exactly does spaced repetition work? The first time you review new words is a bit later after you see them, then a day later, then a few days later, and finally a few weeks later.
As a result, the language will remain fresh in your mind throughout the day. It also reduces the amount of time spent on words that one has a good grasp of.
When using Memrise, you see new words more regularly, along with difficult ones on which you may continue to make mistakes, while words that you have already mastered come up for re-examination less and less frequently.
Something similar might be done with real flashcards, but you would need numerous boxes to differentiate between the words in the deck. What kind of a waste of time is that, really? Thanks to Memrise, you don't have to worry about a thing.
Where is Memrise available?
In addition to the website, Memrise also has an iOS and Android app with somewhat different functionality. The learning sessions, for example, are timed in the web-based version. Not responding on time counts as an incorrect response and the word will be given to you again shortly.
Immerse (immersive movies) and Explore are some of the extra features accessible on the iOS version of some courses.
Top 5 Memrise tips and tricks
Here are the top 5 tips and hacks for you. If you want to make the most of this amazing app keep these tips in your mind while using the app.
Make the most of the memes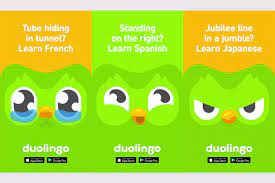 Remembering a word or phrase becomes easier the more associations you make with it. Consider using Memrise's ability to add photos and comments to the words you learn.
Customize your learning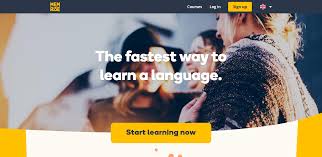 While using Memrise, you may choose the number of words you want to learn or review in each learning or reviewing session. This will not take much time, but you'll learn a little more quickly if you go up a few terms.
Set goals and reminders
A daily target might be specified, such as 5, 15, or 45 minutes of study per day. The software can also remind you to study every day. Doing this will increase your chances of creating and maintaining a strong learning regimen and being more disciplined.
Do not overuse the 'ignore' tools
During word evaluation, you have the option of ignoring or skipping a word entirely. Of course, it's tempting, especially when it comes to the longer, more difficult ones with wacky spelling.
When you see a word like this and feel like you can't recall it, don't immediately give up. See other people's comments. However, even trying to recall the spelling of the word from memory can be beneficial. Do not hit 'ignore' too much because you will never know unless you try.
Don't forget to review
It may be tempting to learn as many new terms as possible in a short amount of time. However, if you don't examine what you've learned on a frequent basis, all of your hard work will be in vain. Spaced repetition only works when you… well, repeat words and phrases across a period of time.
CLICK HERE TO READ MORE ABOUT MEMRISE
Duolingo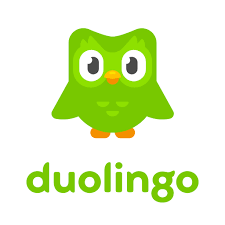 In Duolingo, you progress through levels by taking short courses. One or more tests are part of each lesson and there is a final test to refresh your memory on the words from all lessons. Testing is designed to introduce you to language acquisition in a gradual and systematic manner. In the test you have to answer all the questions and get comments from the experts.
As a result of each exam containing a few new words, you grow your vocabulary of words you know or at least recognize at the end of each test. Although you don't know the new words, passing the test isn't a problem.
How does Duolingo work?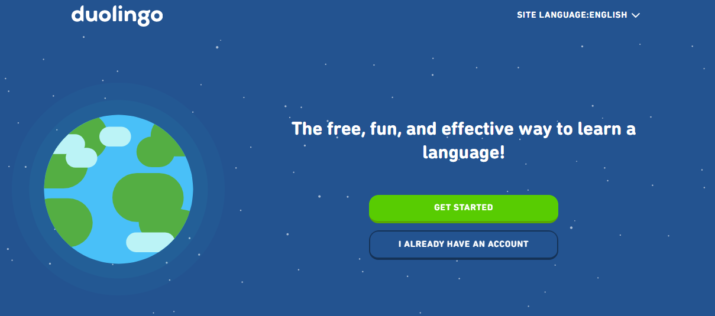 Duolingo's free language-learning program works in what they call "trees," or groups in the community. These mini-lessons range from beginning to intermediate in most languages. Foreign languages that are more generally studied have a lot more substance than those that are more recent.
In its advertising, Duolingo claims that its customers can learn any course in just five minutes a day. Duolingo classes are around 5 minutes long, which is plainly absurd. Until you reach the end of the tree, there are no more lessons for you to learn.
Where is Duolingo available?
There are two versions of Duolingo: a website that can be accessed from any browser, as well as an app for iOS and Android, however, the functionality is slightly different. You can't run out of hearts in the iOS version, for example. When practicing on the web, you have the option of timed practice, which gives you a few more seconds for each correct answer.
App review: Memrise Vs Duolingo
Memrise app review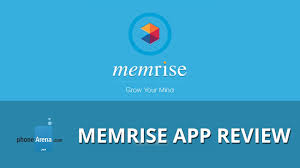 Memrise's app is now far more user-friendly than it was before. With cute little sounds, vibrations when you comment and answer a question poorly, and seamless integration into what you're doing on the desktop, it's ready to compete with the Duolingo app.
Duolingo app review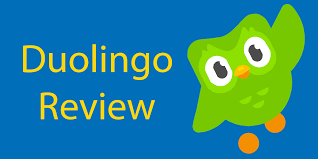 Duolingo is the only website that works on both desktop and mobile devices. As a result, Duolingo's app is comfortable and straightforward to use. To be honest, it's more of an app, so you'll get push notifications reminding you to study each day.
It's also a lot easier to find explanations or a typical comment about a particular difficulty now that the Duolingo app automatically links to the forums in every question.
So you don't even have to think about it – simply let the app remind you every day to get your studying done and keep up the streak. As time passes, the more you learn!
Memrise Vs Duolingo: Pros And Cons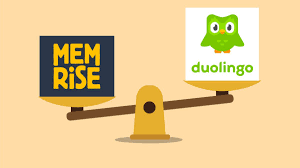 Memrise Pros and Cons
Pros
Especially for beginners who are learning new characters and fundamental vocabulary, Memrise is a useful software for learning languages. Being more than just a flashcard software makes it more interesting.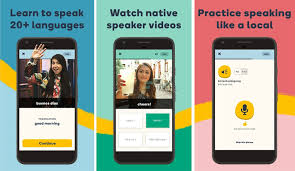 Also, the free service offers a lot of value. Never does it feel as if you're reaching a paywall. Despite the fact that Memrise's Pro version has additional capabilities that serious learners may wish to take advantage of, the free version has all of the elements that make Memrise so amazing.
cons
There is a wide variation in the quality of user-created content. In Memrise, the faculty curates every course. Some of the workouts can become boring after a while. Memrise focuses solely on vocabulary learning. Because of this, it's not very user-friendly. Intended only for intermediate and beginners and not for advanced learners.
Duolingo Pros and Cons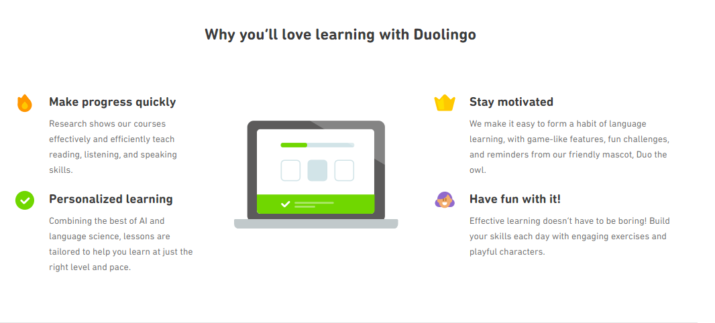 Pros
For a total of 38 distinct languages, Duolingo offers 98 different courses.
Duolingo is well-designed and polished. Learned lessons or phrases are usually pronounced out loud. To improve your speaking skills, you can also record yourself and listen to the recordings afterward.
Duolingo's lesson has a clear progression, and the UI is straightforward to browse. Every language has a similar structure.
Duolingo keeps track of your weakest vocabulary. At the end of each lesson, you'll find a tab with a comment and list of "poor words" that you can focus on solely.
Cons
Duolingo is confusing when you start from scratch. Nothing about the course is explained at the beginning.
Learn by repeating phrases instead of learning the grammar and pragmatics that go along with them, thanks to Duolingo.
When it comes to helping pupils learn a language, there isn't much that works. Duolingo doesn't employ a practical phrase in its language learning software. Then there are the sentences that make no sense and you'll never utilize them in your writings. In order to learn a given topic, you must first complete all the prior missions.
Memrise vs Duolingo: comparison of premium subscriptions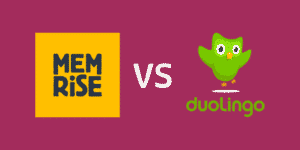 Memrise pro
As a premium solution, Memrise Pro is also available. To me, Memrise Pro offers more value for money on the premium version. You can pay $9 per month and $129 for a lifetime membership. A few more tools will be provided to help you complete a new course:
Words that are difficult to pronounce
Memrise courses can include video/audio assets as well.
The basics of statistics
To learn a language, the first two of these are absolutely essential tools. If Memrise Pro detects that you struggle with certain words, you can study only those and cram them into your memory.
Duolingo plus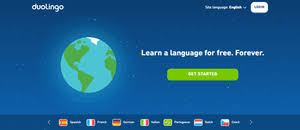 (If you've ever wondered, "How does Duolingo make money if it's always free?") I think it's a fairly good idea. (Depending on your level of commitment) you can pay as little as $10 a month to get the premium access:
Duolingo still gets paid, but you won't see any advertising if you don't use an ad blocker
With Duolingo plus, you can use Duolingo without an internet connection
You get assistance with free education and language acquisition with Duolingo plus!
Duolingo and Memrise vs other Alternatives
Mondly's mobile app is unique in that it allows you to study in your original language, which makes it stand out from other apps. Exactly, you don't have to be fluent in the language to use the program. Especially handy if you know other languages and want to keep them fresh while learning a new one.
CLICK HERE TO READ MORE ABOUT MONDLY
Comparing Babbel with Duolingo is absurd. Babbel is an advanced system has its own course material and exercises. of Duolingo that offers a wide range of features, resources, lessons and site. Instead of crowd-sourcing, it is built and developed by linguists and professionals instead of the general public.
CLICK HERE TO READ MORE ABOUT BABBEL
ANKI
Similar to Memrise, Anki is an application that allows you to practice using flashcards. Memrise is considerably easier for beginners to get started with right away than other programs. It has a far more attractive interface, and it's more fun to use. When compared to Anki's approach, which is a lot more DIY in nature, Almost everything may be customized. There are those who swear by it while others find it inconvenient. If you don't want to spend the time creating your own deck, there are also user-created decks available.
CLICK HERE TO READ MORE ABOUT ANKI
Memrise vs Duolingo: Reasons why Memrise is a better option
Comparing in terms of vocabulary, Memrise is definitely superior in Duolingo vs Memrise competition.
In addition to a large range of assignments (including native speaker videos), Memrise offers a free and paid wide range of courses, as well as the ability to customize your learning experience.
Memrise isn't simply a language learning resource, it's also a flashcard program, which means that members have built flashcards for the lessons and phrases that they're learning outside of Memrise's own interface.
The vocabulary or grammar you're looking for might be found in the Memrise courses themselves, or in the member-generated content, depending on the language you're learning. There's a tonne of stuff on Memrise, so you can learn a tonne of vocabulary.
Since it's a flashcard app, it's likely to continue growing indefinitely. Look for new decks and perhaps create your own to share with others.
Instead of being limited to the courses that Duolingo creates, Memrise grows when people submit their own content. The vocabulary you'll need to learn is quite extensive, so if you're willing to put in the effort, you'll get far.
Memrise vs Duolingo: which one is a better option

Both Memrise and Duolingo have come with amazing features for language learning. But if you have to choose one of the birth apps, Memrise is definitely a better investment than Duolingo. It is a good tool for providing information and features that assist in learning a lesson, improve grammar, and writing sentences.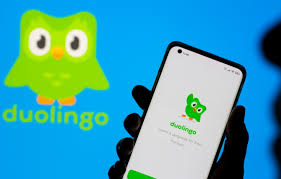 In order to memorize something unusual, Memrise is a better tool as compared to Duolingo.
As a flashcard program, Memrise also features a better system with an active discussion section with native speakers for its users. You can answer other people's questions, write comments and share other useful content on their site.
It is fun to create your own decks and content While Duolingo is confined to courses created by the company, Memrise evolves as people share their own content.
Conclusion
If you are still thinking about Memrise vs Duolingo, here are some final sentences.
As far as learning a language is concerned, Memrise and Duolingo are two of the best resources available. When it comes to reducing the complexity of things, they shine, making it possible for everyone to develop the habit of studying a little bit each day. You can use Memrise as a first introduction to language learning even if you are a dedicated student. Learn the most frequent lessons in the language quickly and build a solid basis for your future studies. After you've been introduced to a new term, you'll be tested on it in a number of ways. Multiple-choice, video resources, exercises, listening, and writing assignments are among them. This helps you improve grammar, learning content and sentence structure.
Overall, Memrise wins in this competition!