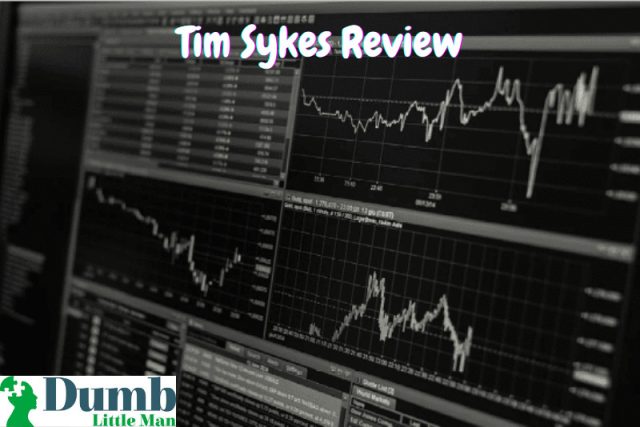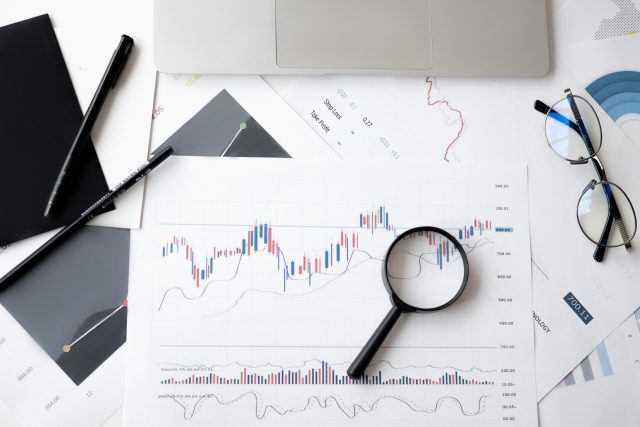 Do you have a strong interest in online trading? If you are, then you have almost come across the name Tim Sykes or rather, timothy Sykes.
Timothy Sykes is one person who knows how to get people's attention. He has appeared in the Larry King show and is dubbed the "ultimate penny stock guru" by Forbes and CNN.
He has earned money trading penny stocks, which are often ridiculed by several financial media channels and wall street. Penny stocks have a reputation of being awful, and that it's a matter of when not if you'll lose your money.
In this Timothy Sykes review, you'll get penny stock trading education from a failed hedge fund manager and a man who turned $12415 bar mitzvah gift money into over $4 million dollars. You'll also find Tim's alerts review. Before then, let's start by going through the dangers of trading penny stocks.

The Dangers of Penny Stock Investing
Financial experts hate penny stocks. Micro-cap stocks, small-cap stocks, nano-cap stocks and OTC stocks are terms that refer to stocks trading for less than $5 a share. While the cheap prices may attract some investors, this may be because of an organization's fundamental problems.
While the fact that they are new should not immediately eliminate them from consideration, such investments do come with risks. The most important issue is that many new businesses fail for various reasons. A new product or service may fail to pique the interest of consumers.
Companies on the edge of bankruptcy may see their stock price plummet to pennies shortly before the entire business crumbles. A good example is Enron. In 2000, its shares reached $90.75. However, in November 2001, the shares were trading at$1. They went bankrupt in December of the same year.
Finally, it is not uncommon for con artists to mislead investors via penny stocks. Creating fictitious firms and selling shares to naive investors is one method. They flee with the money once the market has been tapped out.
Another popular approach involves con artists buying penny stocks and convincing others they are an excellent investment. If they succeed, the demand for the shares rises resulting in a rise in share prices. The swindlers will then take their profits and leave others exposed to losses when the stock value returns to its true worth.
Alternatively, they might short a stock if they believe it will fall in value. However, some investors have made millions by trading penny stocks. A popular example is Timothy Sykes.
Here Is Tim Sykes Review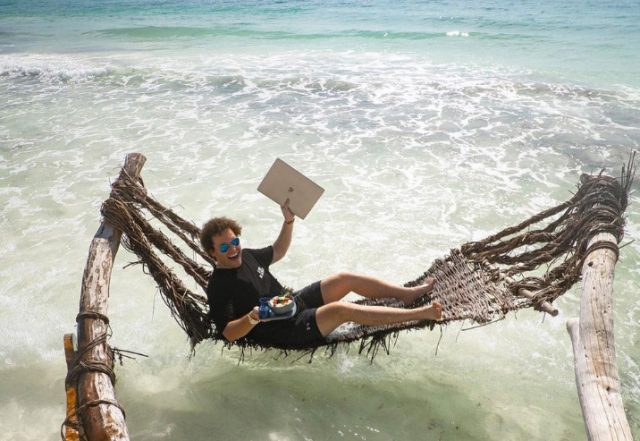 Tim Sykes Review: Who is Timothy Sykes?
Before we dive deeper into what Tim Sykes offers, it is important to understand who Tim is and how he became an educator and made money trading penny stocks.
Timothy Sykes is famous for turning over$12000 Bar Mitzvah gift money into $2 million dollars. This is money he received from his parents. He did all this while at Tulane University.
All of these gains came from day trading penny stocks. He began day trading in 1999, back when the ".com'' internet bubble was taking over the world by storm. All this started after he suffered an injury while playing tennis.
To date, Timothy Sykes' profit has grown massively. Have a look at his profit graph below.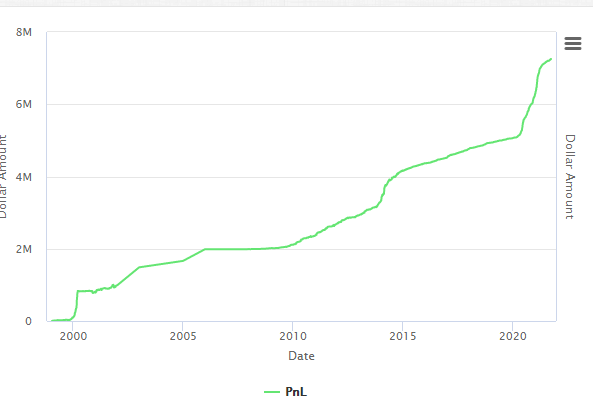 After graduating from university, he worked for a hedge firm. During this period, the hedge fund was the best short-biased in the world until it suffered huge losses. Tim has written a book detailing his career as a trader and hedge fund manager.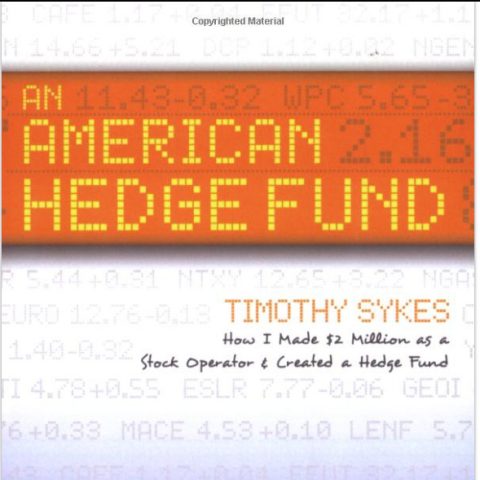 Tim is also popular for his role in the TV show "Wall Street Warrior". Most of his success can be attributed to this television show. As a result, he started Tim's websites, educational DVDs, and subscription plans to teach others on day trading penny stocks.
Tim has over 10 years of educating others on his successful trading method. He has achieved quite a lot. He has several millionaire students and numerous six-figure students. One of his best students is Tim Grittani .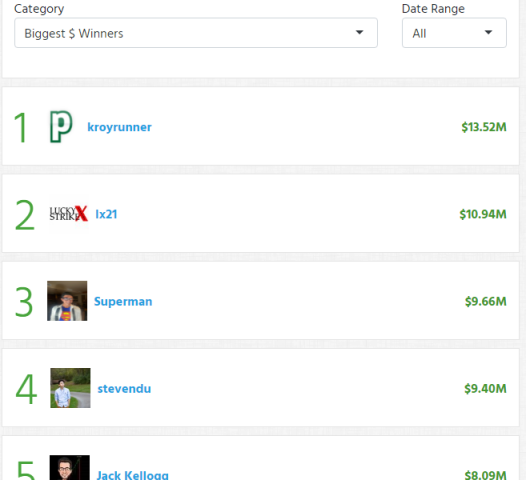 Here's his profit chart and a handful of his recent trades.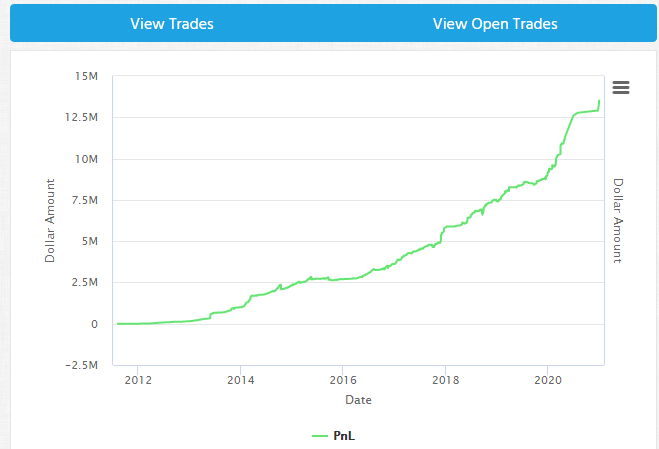 Steven Dux is another of Tim Sykes's successful students. After joining up for Tim's services, he made over a million dollars in less than a year. It's worth noting, though, that he put in a lot of time to get this done. Not everyone will reach the same degree of achievement in such a short period of time. Nonetheless, Tim's success demonstrates that knowledge combined with hard work may lead to greatness.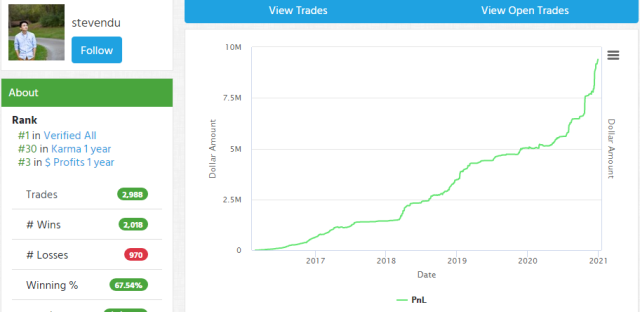 In addition, Tim Sykes and some of his successful students have featured in various financial media outlets, such as Fox, CNN Money, Bloomberg, and others. He has conducted interviews with famous figures such as Larry King and Steve Harvey. You can find his interview with Steve Harvey on YouTube.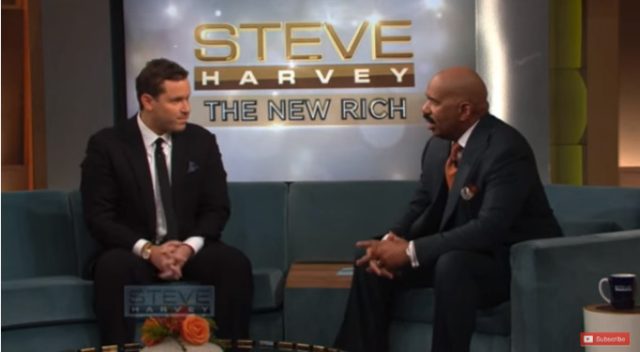 Timothy Sykes is also a philanthropist. He is very active in charities. For example, he has given over $1 million to his favorite charity "pencils of promise" and other charities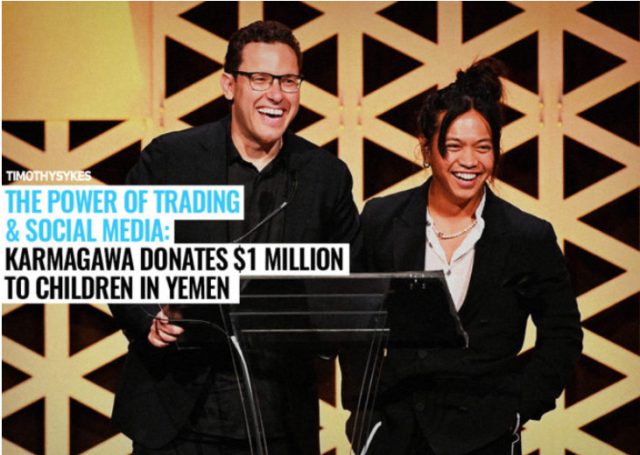 As a philanthropist, he also has his own foundation, "The Timothy Sykes foundation". His primary ambition is to create thousands of schools in underdeveloped countries.

Besides all that, Tim donates a portion of his DVD sales revenues to charity. For example, all proceeds from his DVD tutorial, "how to make millions" are donated to charity. As a result, over a million dollars have been raised for charity.
As a result, you can be confident that Tim Sykes is the real deal and not a fraud. Profit.ly, his program, is another factor that supports this. On it, he displays all of his trades in complete transparency and provides real-time alerts. As a result, he is unable to simply act as if he is dealing.
Profitly and Timothy Sykes
After trading for a few years, Tim Sykes founded profitly. It's a social trading platform and trade verification software. Timothy Sykes is the creator and one of its active users.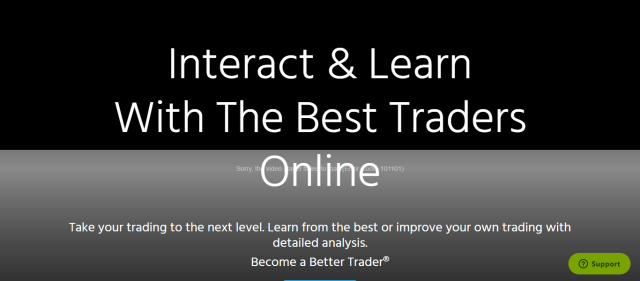 He usually double checks all his deals using the platform. A quick check and you'll see he has over 70% win rate and an average gain of 7% on each trade. Timothy Sykes is very open. On his profitly profile page, you can see a history of all his deals.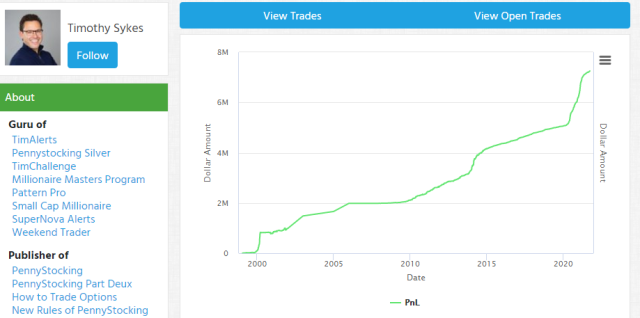 Timothy Sykes Review: how much is he worth?
No one really knows Timothy Sykes' net worth. His net wealth is estimated to be $15 million. While this may not be accurate, it's enough to interest anyone aiming to emulate Timothy Sykes' tactics and strategies.
Timothy Sykes has earned over 5 million in profits from trading. The rest of the money is earned from his trading education service and other businesses. Some of his best-performing businesses include stocksto trade, profitly, and investimonials.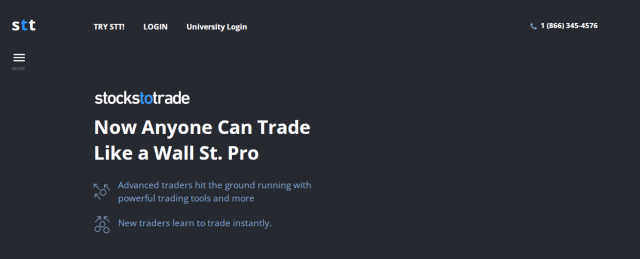 Timothy Sykes also works closely with Neil Patel, a digital marketer and the founder of Ubersuggest keyword research tool. He claims to earn over a million dollars' worth of sales every month. When you compare that to Tim's average annual trading profits of $250,000, it's clear that selling services account for most of Tim's net wealth.
Of course, earning money through teaching and giving services is perfectly acceptable. Tim has proven to be an excellent teacher and motivator for new traders.
Many traders learn about the world of trading because of Tim Sykes' marketing. Tim raises awareness of trading's potential and assists in the motivation of novice traders. Some of these traders work for other companies or develop their own tactics, but Tim has had a beneficial impact on the trading world.
CLICK HERE TO READ MORE ABOUT TIMOTHY SYKES
Timothy Sykes Review: Trading Strategy
Technical analysis forms a big part of Timothy Sykes' trading strategy. Simply put, most of his trading decisions are based on stock charts. Tim's trading strategy also involves using fundamentals such as news events to make decisions. News events can cause stock prices to change in response to human nature, thus understanding how they work is critical for any penny stock trader.
It may appear simple, yet it causes a great deal of self-control. Tim Sykes honed his trading skills to spot penny stocks that have had an illogical increase or have been subjected to a paid promotion campaign. His trick is simple, buy stocks as soon as their momentum builds and sells them when it wanes.
As a result, Tim Sykes only holds stocks for a few hours. He rarely keeps stocks for more than a few days. A straightforward concept to use. However, many traders become greedy for their winning stocks and start holding onto them until the markets recoup all their earnings.
Tim Sykes considers other factors too. Earnings, catalysts, and paid promotions are just a few of those. For this to work, he has to back it up by carrying out a technical analysis on each stock.
For example, if a company's stock prices are rising, Tim considers the reason behind the rise. If it's because of paid campaigns, then Timothy Sykes concludes that it's not worth investing in that company. He expects the share values to plummet as soon as the promotion ends.
Timothy Sykes Review: Products
Tim Sykes offers a lot of trading education through different forms. In this article, we are going to focus on;
Various subscription options are available
Tim Sykes DVDs
Tim Sykes book
Timothy Sykes blog
Let's get started.
Timothy Sykes Review: Subscription Options
Tim sykes trading services include three subscription-based products. The three products represent different levels of Tim sykes services. The three products are;
Tim alerts: this is Tim's basic plan. It includes real-time trade alerts and access to Tim's trades.
Pennystocking silver plan: this is the intermediate plan. Subscribers enjoy stock recommendations, stock alerts, and trader education materials, which include thousands of video classes.
Tim's Challenge: Tim's Millionaire Challenge is a premium trader training program that requires applicants to pass an application process.
In this Timothy Sykes review, we are going to discuss each subscription.
Timothy Sykes Review: Tim Alerts Review
This is an entry-level subscription. As a subscriber, you'll get real-time mobile trading alerts and recent penny stock choices.
Tim alerts information is enough to help any active trader make more informed decisions regarding trading penny stocks.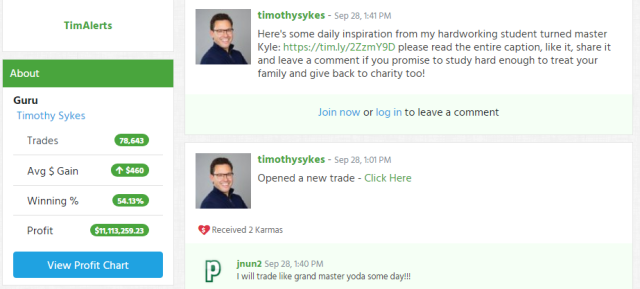 However, Unlike the pennystocking silver package, you won't enjoy the tons of video lectures and other trade educational tools.
Tim alerts review: how does it work?
As a Tim's alerts subscriber, you'll receive Tim's watchlist of penny stocks. This is a list of all the stocks Tim and is monitoring. Tim alerts are sent every morning at 8 a.m.
During the day, you'll receive Tim alerts follow-up emails. These are sent within seconds of any deal he is investing in.
These notifications essentially provide a play-by-play of Timothy Sykes' best trading day in more or less real-time, allowing you to follow along if you so desire.
Furthermore, with this Tim's alerts package, you'll receive access to Tim Sykes' chatroom. It's an excellent area to meet other traders and discuss trading methods. Tim Alerts allows you to stay in touch with Timothy Sykes' thriving day trading community.
While simply following Tim's trades will give you a competitive advantage in the market, it is not the greatest approach for inexperienced traders.
Tim alerts review: who is it for?
If you are a beginner in financial markets and want to trade penny stocks, then you'll realize that Tim alerts won't help you much. Upgrading to the pennystocking silver plan will suit you better.
However, if you're an experienced penny stock trader, you'll be alright if you follow Tim's alerts to save a few dollars. The video lesson library will be of limited use to most veteran traders.
Tim Alerts review: Pricing
The basic Tim's alerts plan costs between $74.95 a month.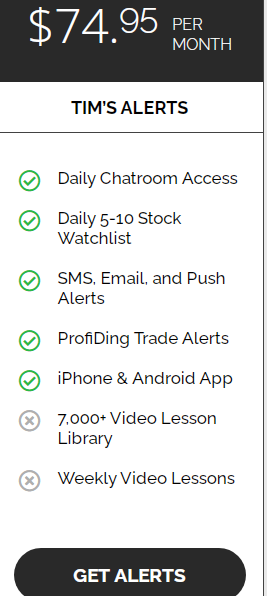 With this, you'll get real-time access to;
Trade alerts
push alerts
SMS and email notifications
Chat Room access
Tim's trading decisions
Tim's watch list
An android and iOS app
At this price, I find Tim alerts worth every penny for an experienced penny stock trader. However, because it lacks the educational component of the other programs, it may not be the ideal option for novices.
Timothy Sykes Review: PennyStocking Silver Plan
If you're looking for greater value for money from Timothy Sykes after going through the Tim alerts review, then the pennystocking plan is the solution. It's the most popular timothy Sykes service.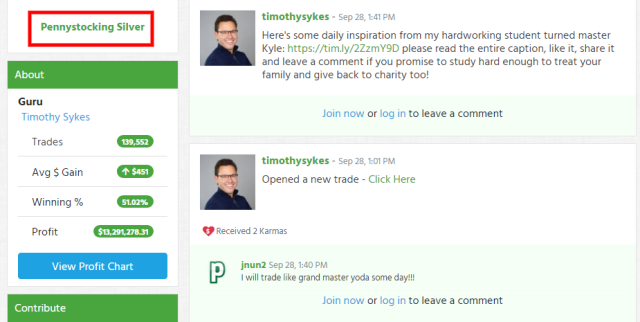 What do you get with a pennystocking silver plan?
This plan comes with everything that is included in Tim's alerts, as well as a collection of trading video lessons and trading courses. You'll also enjoy video lessons on a weekly basis.
Every week, Sykes adds new video courses to the library, so there's always something new to study.
With over 6000 video courses in the weekly video lessons collection, you should be assured that you'll learn key trading strategies to help you succeed in the penny stock markets. Remember, you'll also enjoy push trade alerts with this plan.
As mentioned earlier, the pennystocking silver plan is a suitable alternative for any beginner trader. The reason is, it offers tons of lessons to get you started.
The real-time Tim alerts and trading recommendations included in the package provide you with the information you need to navigate the market, and the trading course teaches penny stock traders how to put that information to use.
Also, if you want to short penny stocks like Tim's millionaire pupils, PennyStocking Silver is a great place to start for beginning traders.
Its video tutorials and trading course make it an excellent choice for novice traders, and you still get trade alerts and access to the trading chat groups.
Pennystocking silver: additional features
Every beginner or trader opting for the pennystocking silver plan will get real actionable penny stock trading strategies.
Besides that, he will also enjoy real-time access to;
Real-time trade alerts
Chat Room access
Tim's trading decisions
Tim's watch list.
Comprehensive educational tools to help you master trading.
Access to the video lesson library with over 6000 video tutorials.
New video lessons every week.
CLICK HERE TO READ MORE ABOUT TIMOTHY SYKES
Pennystocking Silver Pricing
PennyStocking Silver costs $149.95 a month, which is roughly twice as much as the entry-level subscription. This program is the best bargain for any newbie, but it's also a great deal for any seasoned trader trying to enhance their skills.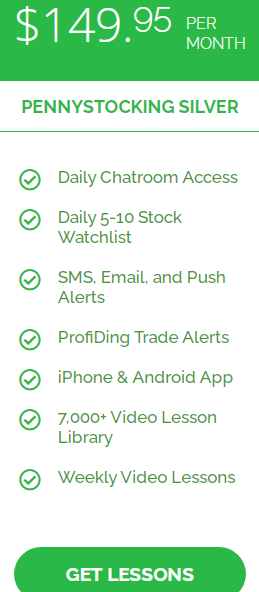 If you feel you have outgrown both Tim's alerts and pennystocking silver packages, you can upgrade to Tim's challenge.
Timothy Sykes Review: Millionaire Challenge
"If you can't visualize being a millionaire and truly believe it's possible, chances are you won't achieve millionaire status."-Timothy Sykes during an interview with Steve Harvey.
Found the pennystocking silver package limiting? Join Tim's millionaire challenge.
Tim already has a few millionaire students, and he wants to help much more. It's very different from other stock trading courses you've ever seen.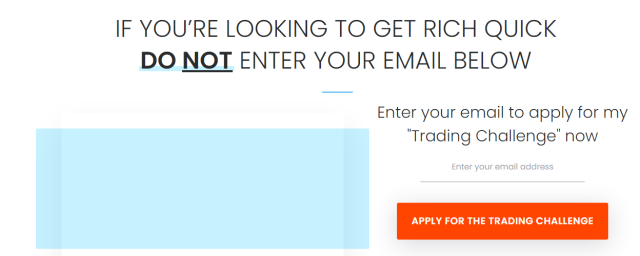 What is the millionaire challenge, exactly?
Tim's teaching style is ideal for beginning traders. Tim Sykes gives step-by-step directions and discusses complex issues in simple terms.
The course will teach you how to use technical analysis, make smarter trading decisions, and introduce you to the best trading software.
Tim boasts of having wealthier students than anyone else. Tim Grittani and Michael Goode are some of the most successful Tim's millionaire students who have benefited immensely from his trading techniques.
How do you join the millionaire challenge?
Taking part in Tim Sykes' millionaire challenge isn't easy. You'll have to go through a rigorous application procedure, where timothy Sykes will individually assess it and respond appropriately.
You won't get a scholarship if Sykes doesn't think you're committed to the course. To increase your chances, join the pennystocking silver community first.
What do you get by joining the millionaires' challenge?
Some benefits that accompany joining Tim Sykes premium penny stock trading education program are;
60 Video introductory course.
Access to all DVD courses.
access to Tim Sykes' chat room.
Private webinars with Tim Sykes and his successful students.
Regular homework to help you get acquitted to penny stock trading faster.
Enjoy the pennystocking silver Tim's alerts package.
Tim's Challenge provides a more immersive experience, and while you'll have plenty of opportunities to imitate Tim's trades, you'll find yourself feeling more confident in your own trading judgments as time goes on.
Is it Worth It to take the Millionaire Challenge?
While most of the students have had success with the millionaire challenge program, I believe the majority can do with the pennystocking silver package. It's ideal for any trader, whether a novice or experienced.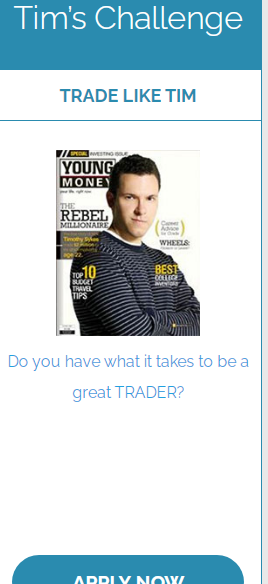 With over 6,000 video lessons, stock alerts, daily watch lists, and other features are available, it's enough to get you started in the market.
Timothy Sykes' Chat Room
Because of the immense value the trading chat rooms provide to all Timothy Sykes subscribers, it's worth discussing separately.
While you might be used to trading communities from Twitter, Facebook, Reddit, and other social media sites, you'll find Tim's chat room worth it.
Tim's chat rooms are a great area to meet up with other day traders and talk about the latest market moves, new possibilities, and more.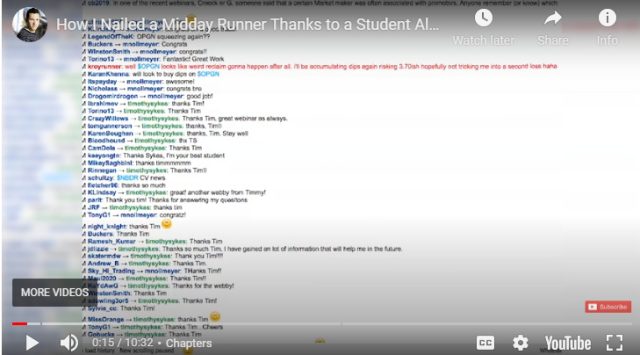 Every trader in the chat room is serious enough about their trade to pay for a Tim Sykes subscription, therefore, they're usually active in the community and dedicated to improving their skills.
Most traders are quite supportive of one another, and you can usually get all the help you need just by asking–no online trading trolls here.
The discussion room is a great area to discuss your most recent trading decisions, technical analysis, and penny stock discoveries, among other things.
It's a significant upgrade to the service.
Who is best suited for Timothy Sykes' services?
Tim's service has a wide appeal to large masses because it is a great option for anyone looking to make money in the stock market. It is best suited for;
Tim's service has a wide appeal because it is a great option for anyone looking to make money in the stock market.
Beginners looking to get started in financial markets.
Day trading community.
Penny stock traders.
Experienced traders looking for greater possibilities of making more money.
Those interested in shorting and skeptics
Swing traders
Momentum-based traders looking to make a kill.
Investors with small budgets ( less than$5 million in assets)
Street traders aiming for fast money.
While I might not have included you in the above list, you can always sign up for Tim Sykes' services. Every service, from Tim's alerts to millionaires' challenges, is worth a go.
CLICK HERE TO READ MORE ABOUT TIMOTHY SYKES
Timothy Sykes Review: DVD Video Lessons
Apart from the 6000+video lessons available in the pennystocking silver package, Tim Sykes has a DVD library. If you have gone through the Tim alerts review above and feel that its not for you then DVDs might work for you.
Each DVD is a separate product. Hence, to learn more, you must pay for each separately. Some of the DVD video lessons are quite expensive, with some costing as high as $1500.
However, sometimes you can be lucky and get a discount because Tim Sykes frequently conducts deals.
As a learner, it's worth taking advantage of these deals because you can invest some of the money in trying the strategies he is so popular for.
What do the DVDs contain?
Each DVD covers topics such as trading strategies, Tim's tactics, and other important topics in detail. Timothy sykes mainly focused on helping you trade penny stocks. Some of the DVD lessons are made by his most successful students- Michael Goode and Tim Grittani.
Let's go through a list of all of Tim Sykes' DVDs and see what each of them contains.
PennyStocking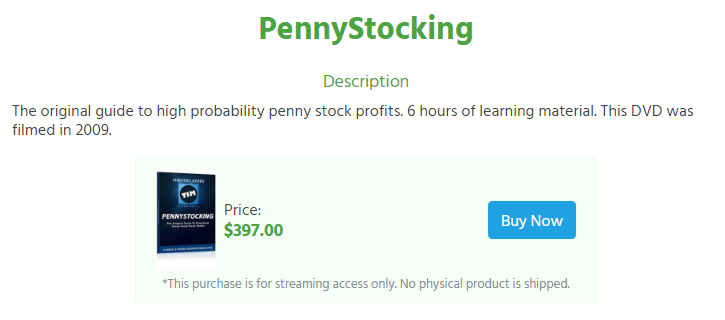 if you buy this, you'll be guaranteed over 6 hours of the world of penny stocks. This also includes Tim's trading method, pattern, and trading penny stocks.
PennyStocking Part Deux

if you already have the pennystocking DVD, then this is a follow up of that. It has over 5 hours of video lessons on recent chart patterns and trade examples.
Tim Raw

Enjoy a 12-hour refresher on Tim's trading strategies, tactics, and some basic advice.
Spikeability: in this DVD, Tim Sykes and his finest students go through the strategies of finding the best stocks, stocks with massive profit potential. With over 6 hours of video lessons, this guide focuses primarily on purchasing these equities.

TIMfundamentals Part Deux: in this 12-hour DVD content, Tim teaches you how to research stocks, make watchlists, and what websites to use for research and trading, among other things.

Learn Level 2:  this is a 6 hour tutorial on how to use and benefit from level 2 quotes.
Short Stocking:  this is a 6-hour guide on what setups to look for when to short and everything shorting. It's a comprehensive guide on stock shorting.

TimTactics: Tim has compiled over 8 hours of content on his 43 best trading strategies.
SEC Filings: made by Tim's first successful millionaire pupils, it has over 10 hours of content on how to read and evaluate SEC filings.

Timeline:  missed the 5th Annual PennyStocking Conference? If so, this DVD is for you. It has 14-hour footage of the conference featuring over a dozen top traders.
TIMdicators: this is a 15-hour Footage from the 6th Annual PennyStocking Conference featuring several successful traders.

Answer Stock: this is 13-hour footage of the 7th Annual PennyStocking Conference.it features millionaire traders such as Timothy Sykes, his part-time partner Tim Bohen, Nathan Michaud, and his two successful students.

Pennystocking Framework: enjoy over 15 hours of the annual Vegas conference where Tim Sykes revealed and outlined his trading framework.

PennyStocking Framework Part Deux: have you gone through the original pennystocking framework, then this is a 12-hour update on it.

Trader checklist: this is a 12-hour DVD lesson where Tim Sykes takes you through the process of evaluating setups and prospective trades.
Trader Checklist Part Deux: This is an addition to the original trader checklist DVD. It focuses on how to build a watchlist, which are the most trustworthy catalysts, shorting, and developing an account exponentially. It also has live trading examples.

New Rules of Penny Stocking: enjoy over 18 hours of video footage from Tim's 2010 Las Vegas conference featuring 13 penny stock presenters.
Trader and investor summit 2015:  if you have watched the timeline, Tim indicators, and the answer stock DVDs, then you'll definitely enjoy this 15-hour footage from the 8th Annual PennyStocking Conference.it features several hedge fund managers, millionaire traders, and investors.
Trader and investor summit 2016: A 16-hour footage from the 9th Annual PennyStocking Conference, which featured several wealthy swing traders, day traders, energy, and futures traders.
Trader & Investor Summit 2017: if you love watching the annual penny stocking conference, then this is a video footage from the 10th conference. It is over 18 hours long, featuring a number of wealthy traders, live trading, and a lot of questions and answers.
Trading tickers: In this 16 hours long DVD, Tim Grittani covers in-depth his trading tactics, how he sets up, prepares, analyses penny stocks, 35 live trades among other things.

How To Make Millions: Want to learn how to move from making a few thousand dollars to millions? This 35 hours long DVD covers everything, from penny stock fundamentals to advanced trade setting with outstanding examples. It also features some of Tim's finest students.
Where can I get the DVDs from?
The DVDs are available as physical copies on amazon and also for streaming. However, shipping costs mean that you'll have to pay more.
Which DVDs should I watch?
As seen above, Timothy Sykes offers a lot daily. This makes it difficult to choose which DVD to purchase and when. However, I find some DVDs are worth every penny.
If you want to learn and emulate how Tim trades, you'll need to get DVDs that explain how his method works in detail. This is emphasized by the fact that he regularly refers to lessons from DVDs in his video lessons. This makes it essential to watch and study some of these DVDs if you want to master Tim's trading strategy.
With Tim Sykes offering free content on his pennystocking 101 guide, I find some of the DVDs not worth it. A good example is the pennystocking DVD, which covers almost everything in this guide.
Those to consider watching are;
Pennystocking part Deux- has a lot of valuable content on shorting penny stocks.
Penny stocking framework– learn the seven-step trading framework and find out how it's valuable and applicable to Tim Sykes trading strategy.
How to make millions– this is a complete guide on how timothy sykes make millions trading penny stocks. It focuses on his mindset, markets, and his trading method. Any penny stock trader will find it useful.
As a Tim Sykes enthusiast, I have found out that the newer the DVD, the more valuable it is. Even though some of the old DVDs contain relevant information, the recent ones have more relevant content. Their production quality is top-notch.
As a result, several of his trading tactics are not relevant anymore. Stock markets have changed and Tim Sykes emphasizes this in his video lessons. Some trading tactics work in certain markets.
As a novice trader, it's difficult to know which trading tactics will work and which ones will not work. As a result, I recommend you to join pennystocking silver. Here, you'll enjoy weekly video lessons. He also addresses which tactics will work, which won't work, live trade examples, how to adapt your trading approach, and much more in the video lessons.
To summarize, I don't believe you can go wrong with any of Tim's DVDs. All of these can help you become a better trader and improve your trading outcomes. However, some are superior to others.
Timothy Sykes Review: DVDs Pricing
As previously stated, the DVDs are priced differently. The cheapest is the pennystocking at $397 while the most expensive is the trading tickers at $1800. Most of them are priced the same and a lot of them are somewhere in the middle. However, you can enjoy discounts if you purchase in bulk.
CLICK HERE TO READ MORE ABOUT TIMOTHY SYKES
Timothy Sykes Review: An American Hedge Fund by Tim Sykes
Timothy Sykes has written a book about his trading journey in the industry. The book is titled "An American Hedge Fund: How I Made $2 Million as a Stock Operator and Created a Hedge Fund". It's a must-read for anyone interested in starting their own hedge fund.

The book emphasizes the necessity of trading discipline; I don't believe the importance of discipline can ever be overstated for any career path.
Tim Sykes explains how he got started in the penny stock market. How his ambitions escalated and he started a hedge fund. However, he failed and went back to trading penny stocks. This autobiography explains why Tim trades the way he does now.
In life, learning from other people's errors is always valuable, and Tim confesses that learning from his own mistakes is the reason he wrote this book.
Where can I buy the book and how much does it cost?
On the timothy sykes website, you can download a digital copy for free or purchase it on Amazon for $18.95.
Jamil Ben Alluch, one of Tim's pupils, has also written a book about Tim Sykes' penny stock trading education. Jamil's purpose in writing this book was to condense all of Tim's teachings into a single, well-organized, and easy-to-read volume.
Timothy Sykes Review: Tim's Blog
While most of Timothy Sykes' educational content is priced, he still provides a wealth of knowledge for free on his website.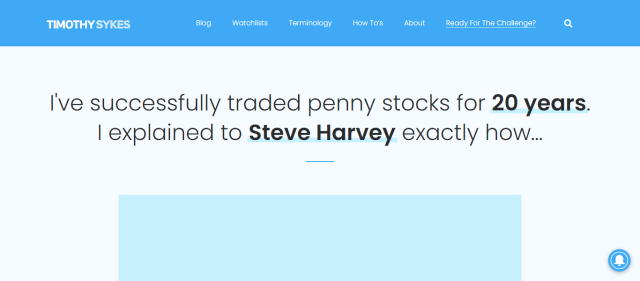 This blog contains lots of information ranging from how to get started in trading, case studies on dos and don'ts of buying and selling penny stocks.
He frequently covers interesting topics, such as the best penny stocks to watch this month. His free content can move you from beginner to millionaire. You can easily learn how to create a winning penny stock trading strategy.
The content available on his blog is extensive, interesting, and insightful. You'll find gems such as the best penny stock brokers available.
Timothy Sykes Review: Pros and Cons
Tim's services have a lot of benefits to subscribers.
Timothy Sykes Pros
Timothy Sykes offers exceptional insights into the most popular penny stocks available to trade every day. If you act on it in time, you can greatly benefit from his thorough research.
Tim's trades are good for investors who want to learn how to read stock charts.
His penny stocking plan has a comprehensive library of trading video lessons and courses to get you started and earning within a short time.
As a subscriber, you can use the Tim Sykes' chatroom to connect with other traders, share trading tips and also gain valuable information about stock markets.
All his services can be accessed on mobile both on android and iOS and from anywhere.
With the Tim alerts, the SMS, email, and push notifications mean you'll never miss a trade opportunity.
Tim Sykes provides subscribers with a daily watchlist with the best penny stocks of the day.
He provides excellent leads for penny stock day traders.
Timothy Sykes is approachable, hence his students master his teachings faster.
He provides a trading service for shorting penny stocks.
Timothy Sykes Cons
Timothy Sykes' concentration is limited. Tim focuses on penny stocks, thus he doesn't cover large companies or other popular investments.
His trading techniques are not available on all trading platforms.
CLICK HERE TO READ MORE ABOUT TIMOTHY SYKES
Timothy Sykes Review: Is He Legit?
Now that you've learned everything about Timothy Sykes and his services, are you wondering, is Timothy Sykes legit?
Separating the aggressive marketing messaging stylus used by Tim Sykes from his real services can be difficult. Timothy Sykes is one of the popular millionaires from day trading penny stocks. Both his marketing and training resources are full of this type of content.
He promotes the idea that day traders may become millionaires by trading stocks through his millionaire challenge program, a DVD course called "how to make millions" and a string of marketing materials.
Is there any truth in any of these assertions? Searching through the internet, you'll find a lot of reviews on timothy Sykes and his services.
We'll need to divide this into a few sections.
First and foremost, we must assess whether Tim is a legitimate stock trader who generates a profit. There are a lot of different "gurus" out there, and figuring out who is genuine can be difficult. I find timothy Sykes legit.
He's been in this business for more than a decade and is very open about his dealings. Is he the world's best trader? Certainly not… I believe he would admit that as well.
Tim concentrates on a unique strategy that aims to profit from short-term momentum. In the Investors Underground discussion room, we've seen more varied traders, and in the Stock Rovers' beat the screener market, we've seen stock pickers select stocks capable of beating the S&P:500.
Its simplicity distinguishes Tim's trading services. His approach is geared toward beginning traders with lower trading balances. His track record shows the effectiveness of his plan.
Timothy Sykes Review: Subscriber reviews
There is no better place to know more about a service than from those who have used it before or are currently using it. it's no different from Timothy Sykes services. A penny stock trading expert teaching others how to become millionaires by copying his trading strategies.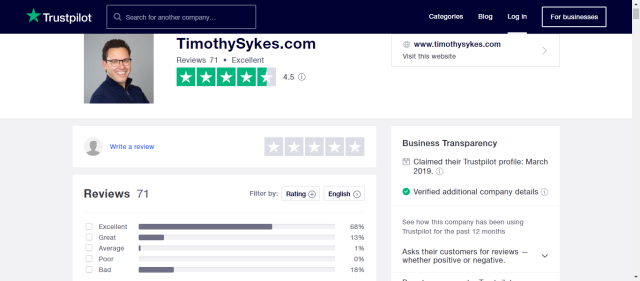 Timmay!!! I am soo glad I found you during pandemic by accident, thanks to all pumpers I found on Twitter.
 You've taught me sooo much and just changed my life as a SAHM. The service I paid is far more useful & worthy compared to the expensive college tuition which I never get to use.
 Keep doing what you're doing, helping & educating others and at the same time helping other people and even animals who are in need.
 May God Bless you, Tim. I am your forever lifetime student, you're not going away off my radar".  Jennylyn Pineda Smith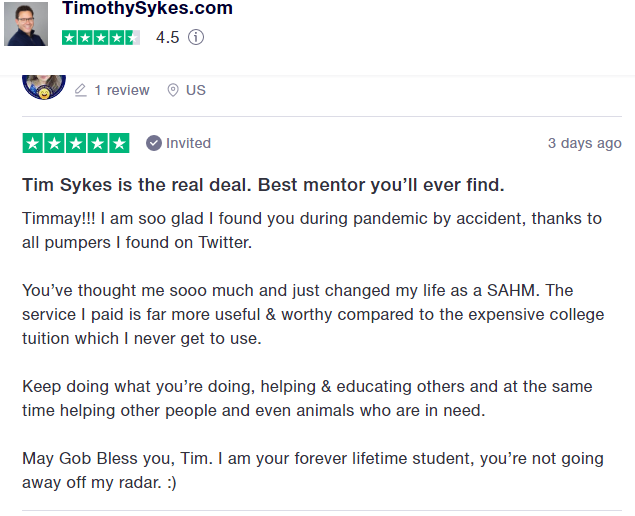 I started in 2017 and have gone full-time since last March. I have made over 85k so far since 3/2020. I would love to be a part of the team in the future if i have any opportunity since i am just 22 yrs old this year". -Tee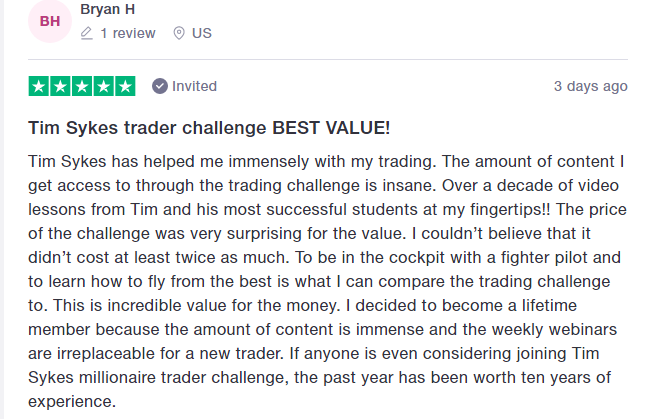 Conclusion: Timothy Sykes Review Final Thoughts
Timothy Sykes has a long history of successful trainees and has made over $7 million through penny stock trading. Many of his students have gone on to become full-time penny stock traders, and some have even surpassed Tim's lifetime trading profits. As a result, it's safe to state that enrolling in Tim Sykes' penny stock trading education is a wise move.
Following Tim Sykes program, on the other hand, will not make you a millionaire overnight. You'll need to find more ways to combine with his teachings. You also need an excellent trading platform that will suit your needs.
Stock rover is that place. Here, you'll enjoy stock screening to see what works. You can screen Tim Sykes's watchlist for a start. You can also enjoy the stock rovers' beat the screener market and find more profitable stocks to trade.
In conclusion, timothy sykes expects you to be committed and disciplined, for you will see considerable improvements in the quality of daily trading decisions and, as a result, become a better trader. I hope this timothy sykes review will help you choose whether to sign up.
Let us know what you have subscribed to from Tim Sykes. Is it the Tim alerts, the pennystocking silver, or the millionaires' challenge? Or have you bought the DVDs or read his book?
CLICK HERE TO GET TIMOTHY SYKES AT A DISCOUNTED PRICE
Like this Article? Subscribe to Our Feed!
Passionate in tech, software and gadgets. I enjoy reviewing and comparing products & services, uncovering new trends and digging up little known products that deserve an audience.