Grilling season is in full swing and these are 11 of our favorite summer steak recipes for you to keep on rotation all summer long!
We've got a little of everything from tri-tip to tacos to flatbread and everything else in between. Start making your grocery list… these are good!
Parmesan Pecorino Steak Flatbread – thinly sliced steak on top of a salad pizza = recipe for success
Grilled Flank Steak with Poblano Pico – give you steak a little flare with this crazy addictive salsa!
Tri Tip Tacos – omg so freaking good. And you could just serve the Tri Tip sans taco if you prefer.
Rice Noodle Salad with Steak – makes for an excellent lunch or dinner and even better leftovers!
Guacamole Steak Salad – I mean, what's not to love!
Santa Maria Tri Tip – one of my fav cookbook recipes from book #2!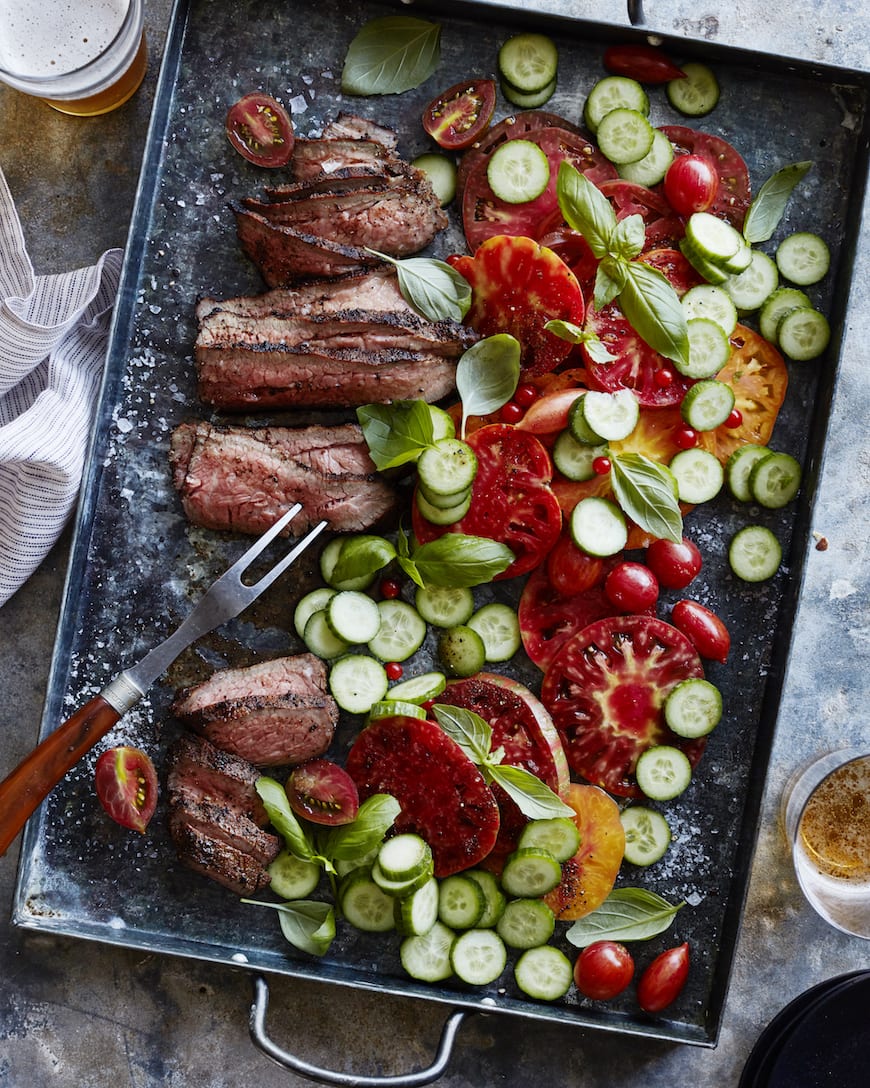 Chipotle Flank Steak with Corn Salsa – it's got a kick and OMG you're going to love it.
Peach and Stone Fruit Steak Salad – talk about a loaded salad of your dreams!!
Grilled Beef Kebabs – with the easiest and more delectable marinade.
Grilled Flank Steak with Salsa Verde – it's bright and colorful and herby and you'll be in love.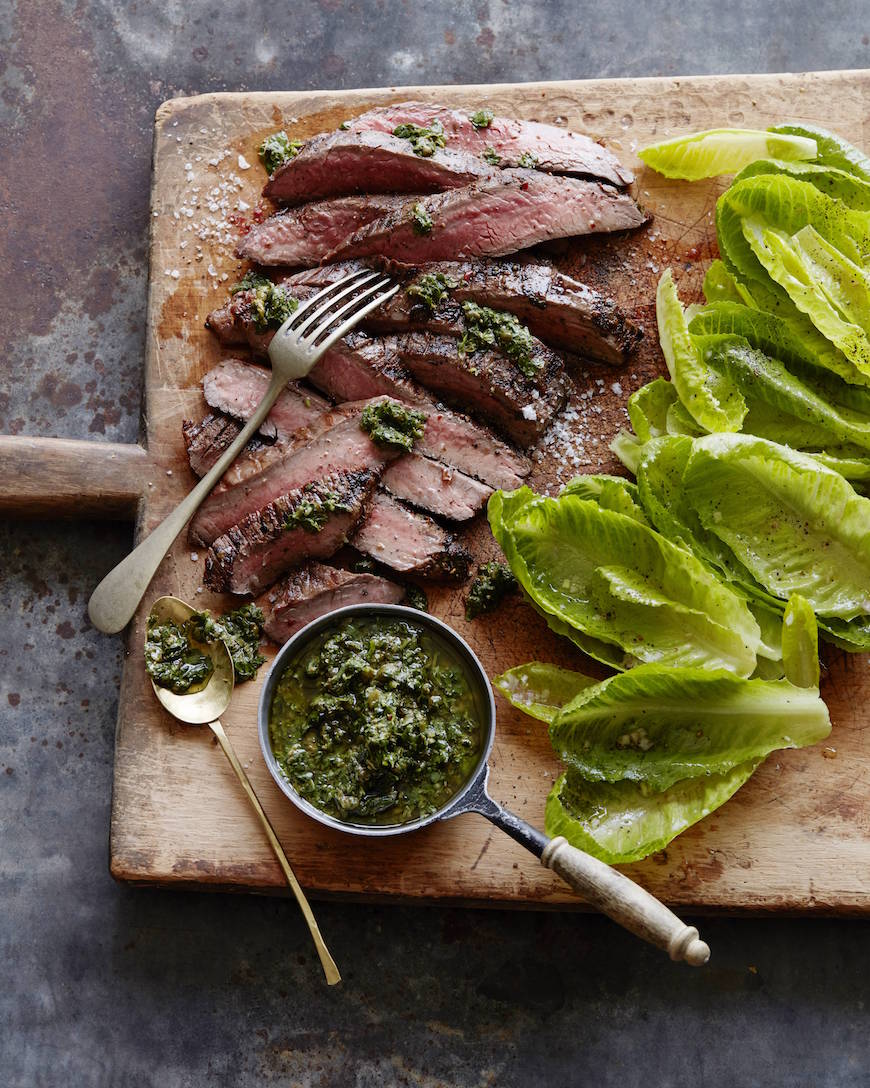 Beef Bulgogi Lettuce Wraps – one of my fav ways to have a light dinner that is still MEGA flavorful
There you have it! 11 Summer Steak Recipes so you'll never have to think about what to make for dinner ever again!