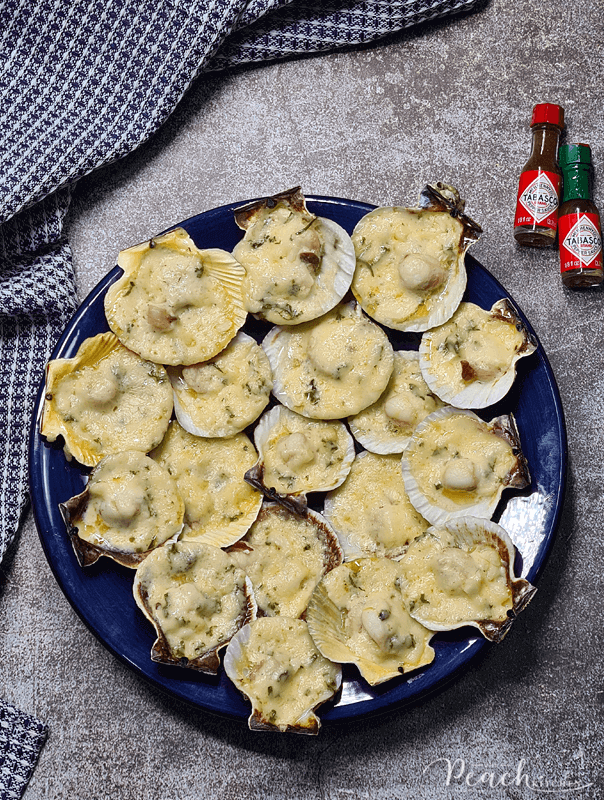 We've been having these Cheesy Baked scallops for three weeks in a row now. Our suki from the palengke always has them during the weekend for only ₱240 per kilo. And who can resist these scallops for that price, diba? They maybe a bit small but it produces around two trays of cheesy, yummy scallops…. Mahal kaya if you order this in a restaurant.
The first time I made this, I used butter, garlic, and three kinds of cheese. It was delicious but I found it a bit dry.
This time, I changed the recipe of the topping. I used the recipe that I used for the Cheesy Baked Prawns and it was perfect!
WATCH THE VIDEO HERE:
Baking scallops in butter, garlic, and cheese not only gives them a delicious taste, it makes it extremely flavorful and and what I love most about it is the cook time is incredibly short. If you want a classy but easy meal, this is one of the best you can make at home.
Pwede rin syang appetizer, pulutan, or merienda — kayo na bahala. Basta masarap sya! LOL!
OTHER RECIPES YOU MIGHT LOVE…
Cheesy Baked Scallops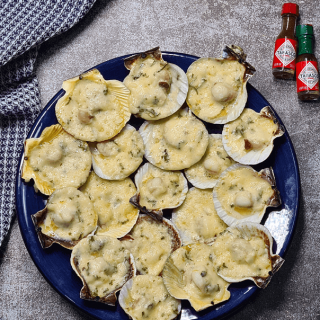 Ingredients
1 kg scallops, washed and cleaned
5 cloves garlics, minced
¼ cup salted butter, room temperature
¼ cup mayonnaise
1 cup grated cheese
2 tbsp chopped parsley
½ tsp freshly ground black pepper
Directions
Make your butter-cheese mixture: In a large bowl, combine the garlic, butter, mayo, cheese, parsley and pepper. Mix well.
Put a spoonful on each scallop and bake at 400ºF for 15 minutes.
Serve and enjoy.
3.5.3251
<!–
–>