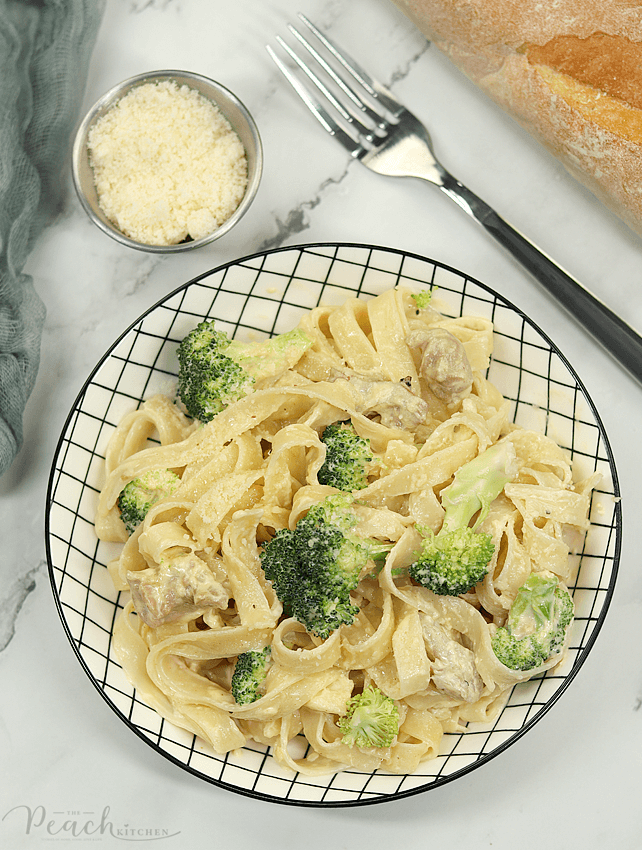 If you're craving pasta with white sauce, then this is probably the easiest and quickest dish you can whip up. It's not probably the healthiest but what's nice about it is that it's already a complete meal because it has carbs, protein, and veggies.
The best thing about it is that to make the sauce all you need are butter, garlic, heavy cream or all purpose cream and grated parmesan cheese.
WATCH VIDEO HERE: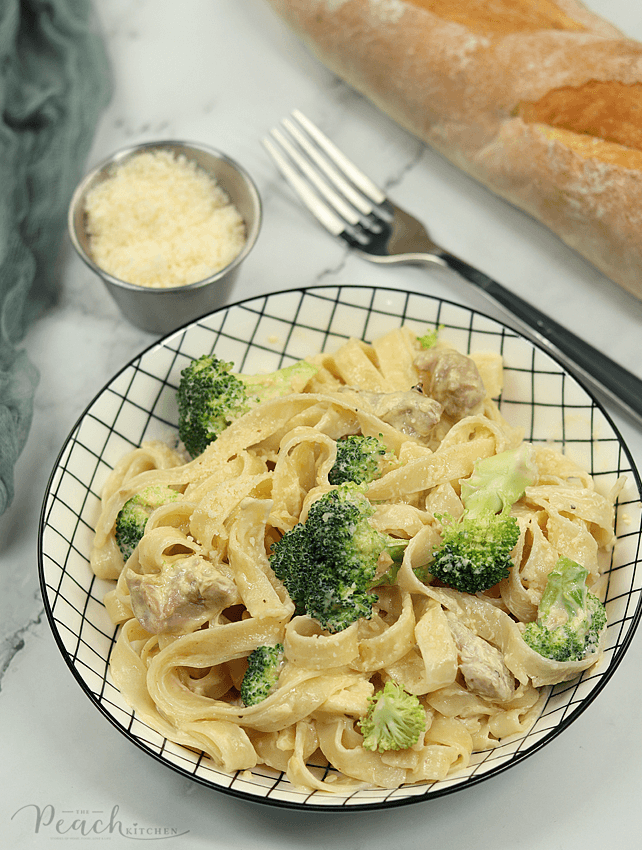 I made this the other night because I wanted to eat pasta. I want a pasta that's delicious, easy to make, and will satisfy the whole family. Alam nyo naman tong mga to- ehem, medyo matatakaw… LOL!
Since we have broccoli and all the other ingredients, ito na niluto ko. My kumareng Levy suggested I try this with truffle oil. Well, masarap naman talaga everything with truffle oil so I'm sure mas sasarap pa to. I'll put truffle oil next time I make this.
Kayo, anong favorite nyong pasta dish?
OTHER RECIPES YOU MIGHT LOVE…
Chicken Alfredo with Broccoli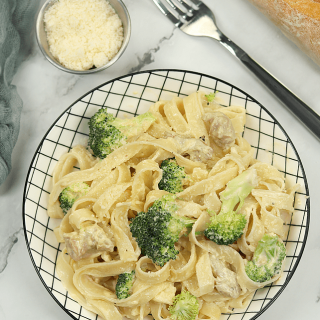 Ingredients
200g fettuccine pasta, cooked according to package direction
200g chicken thigh, cut into bite size pieces
1 head of broccoli, cut into florets and blanched
2 tbsp butter
salt and pepper
8 cloves garlic, minced
1½ cup all purpose cream
½ cup pasta water
½ chicken cube
½ cup grated parmesan cheese + more for serving
Directions
Heat butter in a wok or a pan.
Add the chicken and season with salt and pepper. Cook until brown. Remove from pan and set aside.
In the same pan, sauté the garlic until fragrant. Add the all purpose cream.
Mix well.
Add the chicken cube, cooked chicken, blanched broccoli, and pasta water.
Mix well. Add the pasta and grated parmesan cheese.
Mix well and make sure everything is coated with the sauce.
Transfer to a serving dish and sprinkle with more grated parmesan cheese on top before serving.
3.5.3251
<!–
–>