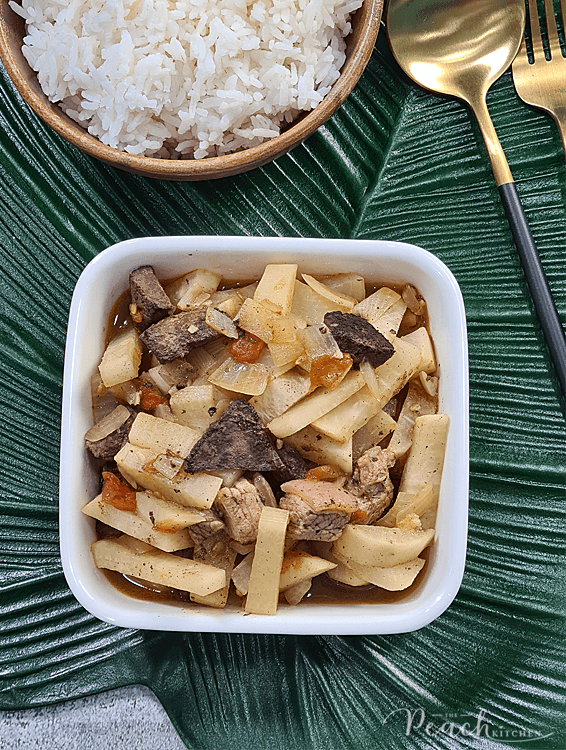 One of my not-so-favorite ulams growing up is this Kilawing Labanos. I used to pick the liver and the pork from this dish and not eat the radish. I don't know why I didn't like it back then but I just didn't and I find the taste of radish too strong. It maybe the reason why I haven't cooked it for my family up until now — and since I have matured, I find myself loving this dish.
Kilawin means something that's raw or fresh that's cooked by the use of something acidic like vinegar or citrus juice. It's very much like ceviche. But with this dish, it simply means cooked in vinegar. So don't be scared, you're not going to eat raw liver…LOL!
WATCH THE VIDEO HERE: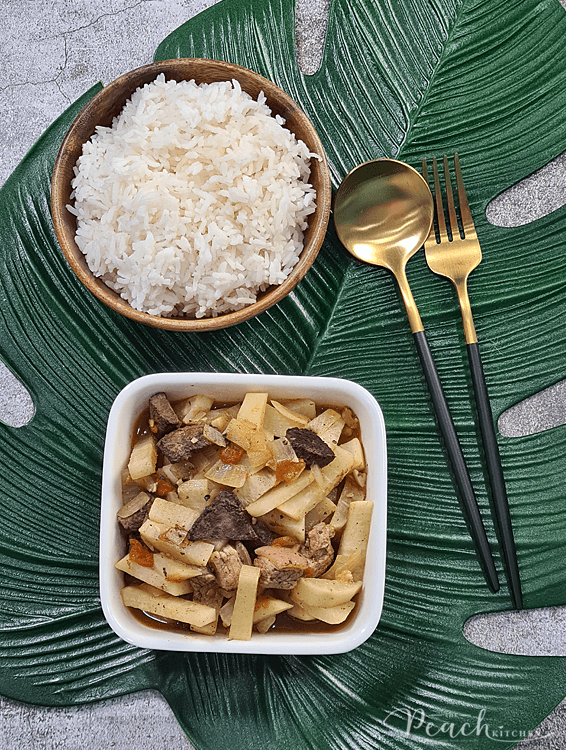 If you love radishes…and I know you'll absolutely love this dish. It's an easy one pot dish too and takes 30 minutes to cook.
OTHER RECIPES YOU MIGHT LOVE…
Kilawing Labanos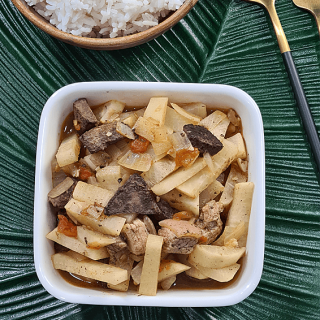 Ingredients
4 small radish (about 700g), cut into small pieces
1-2 tbsp rock salt
2 tbsp cooking oil
250g, pork liver, cut into small pieces
100g pork liempo, cut into small pieces
1 onion, chopped
4 cloves garlic, minced
1 tomato, chopped
½ cup water
2 tbsp soy sauce
½ pork cube
2 tbsp vinegar
patis to taste
Directions
Massage rock salt onto the labanos/radish. Rinse and drain. This will remove the bitter taste of the radish.
Heat oil in a pot and fry the liver and pork until brown. Set it aside in the pot.
On the other side of the pot, add the onion, garlic, and tomato. Sauté for 1 minute and then mix it with the liver and pork.
Add the radish, water, pork cube, and soy sauce. Mix well.
Add the vinegar but don't stir. Wait for the mixture to boil before stirring.
Season with fish sauce to taste.
Serve with steamed rice.
3.5.3251
<!–
–>