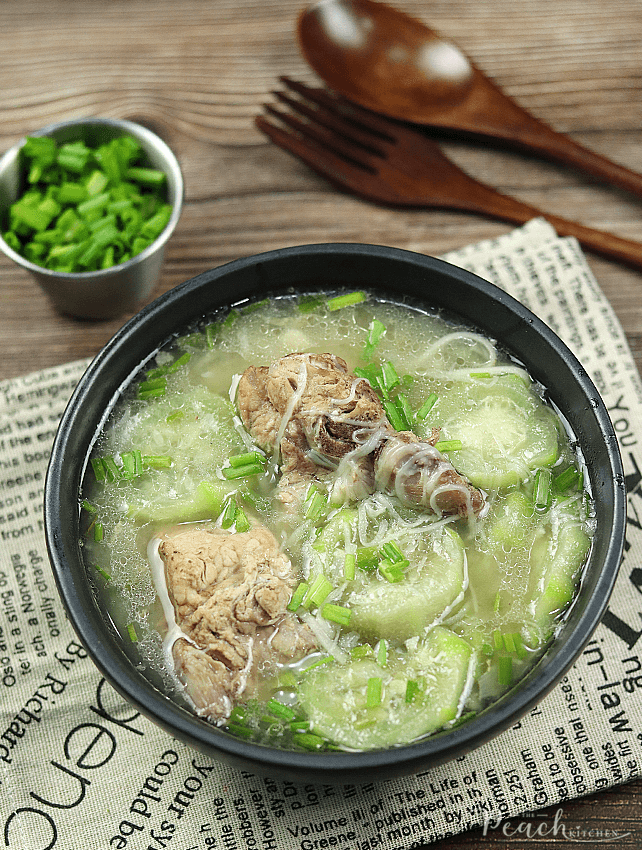 It has been raining every afternoon the past few days. And when it's rainy, it's always nice to eat good soup that warms both the heart and the tummy. That's where this Pork Ribs Misua with Patola comes in. Misua soup is a family favorite — minsan iniiba-iba namin ang sahog to keep it exciting. Sometimes, it's plain Misua with Patola, Misua with Shrimp, Misua with Batchoy, and there's Misua Bola-Bola without the Patola.
WATCH THE VIDEO HERE:

Today, I added pork ribs so the soup gets to be more flavorful. It's also fun to nibble on the meat that's attached to the bone while you eat.
Naglalagay din ba kayo ng pork ribs sa misua? Anong favorite nyong rainy day soup? Share nyo naman sa akin sa comments section. Kwentuhan tayo.
OTHER RECIPES YOU MIGHT LOVE…
Pork Ribs Misua with Patola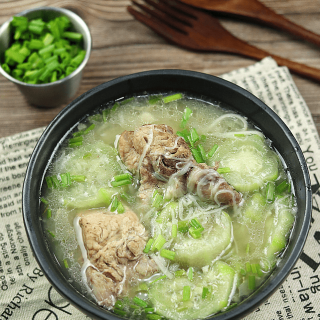 Ingredients
700 grams pork ribs, cut into pieces
1 white onion, chopped
3 cloves garlic, minced
7 cups water
1 pork cube
2 bunch Misua noodles
3 patola (sponge gourd), peeled and sliced
chopped green onions for garnish
patis and pepper to taste
Directions
In a pot, sauté garlic and onion in heated oil until onion becomes translucent.
Add the pork ribs and cook until brown
Pour in the water and bring to a boil. Lower the heat and simmer for 30 minutes, until the pork ribs becomes tender.
Add the pork cube. Stir well until it dissolves.
Add in misua noodles and the patola.
Season with patis and pepper. Taste and adjust the seasoning according to your preferrence.
Serve with chopped green onions on top.
Best eaten with steamed rice.
3.5.3251
<!–
–>
Reader Interactions