Transformation of the Day: JaQuitta lost 57 pounds. Her goal is to be healthy, happy, fit, and have mental and emotional clarity. Earlier this year, she started her transformation journey. She had weight loss surgery and changed her lifestyle.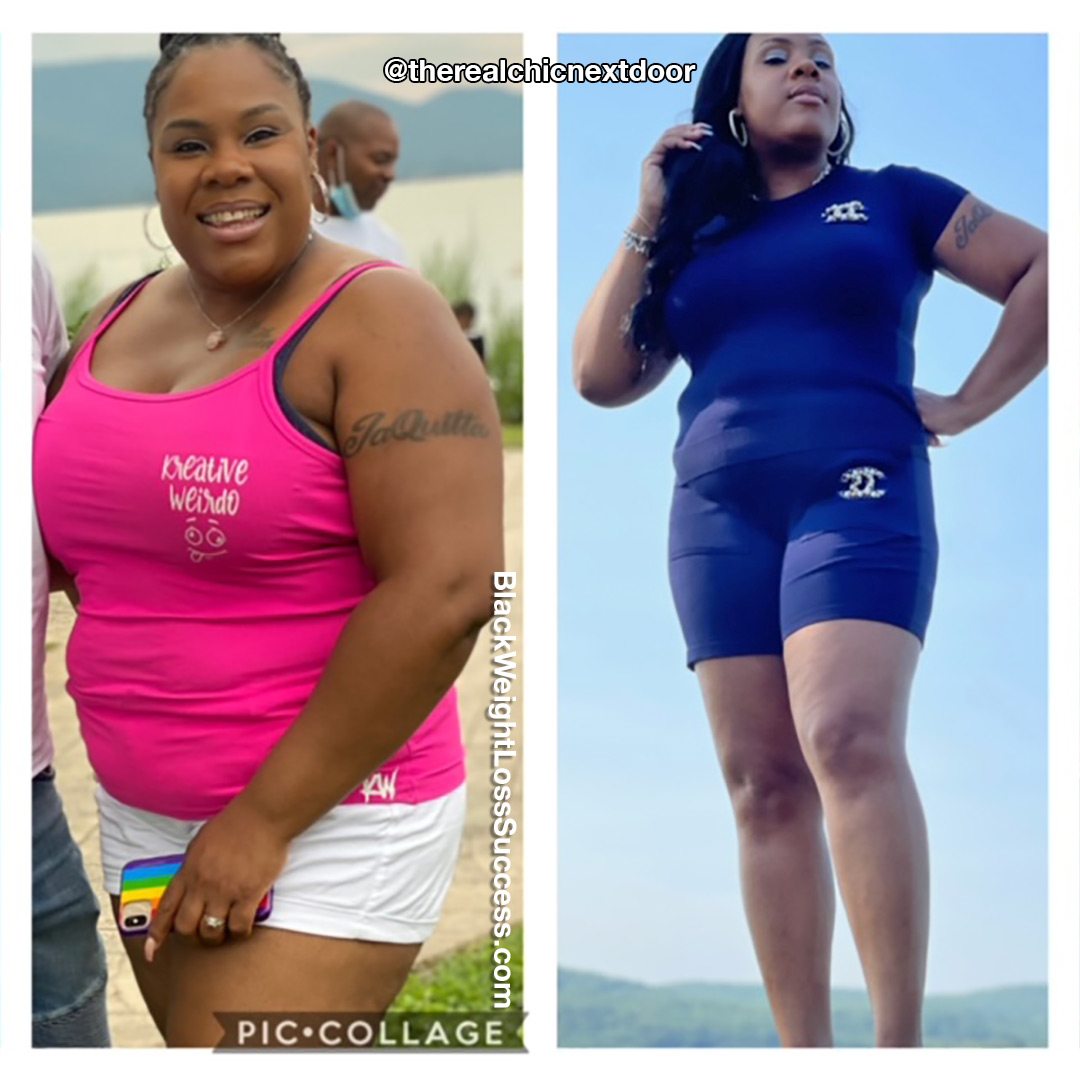 Three months ago, the first day of the rest of my life began. I decided to live, be healthy, be happy, be physically fit, and have mental and emotional clarity. I wanted my blood pressure to be normal. I wanted my A1c to drop. I wanted to feel sexy and confident. 
The best decision that I made for ME was VSG [gastric sleeve weight loss surgery]. It's still a long road ahead, but these 57 pounds gone are never welcome back!! I'm still learning and adjusting to this lifestyle change. I'm in ONEderland with 21 more pounds to my goal.
When did you have weight loss surgery?
I had surgery on January 26, 2021.
How did you change your eating habits?
I changed my eating habits about three months before having surgery. My current eating routine is low in carbs and low in sugar.
What did your workout routine consist of? How often did you work out?
I walk daily or try to. I just started strength and resistance training. 
What was your starting weight? What is your current weight?
My starting weight was 249 pounds, and my current weight is 192 pounds. 
What is your height?
I'm 5'6″.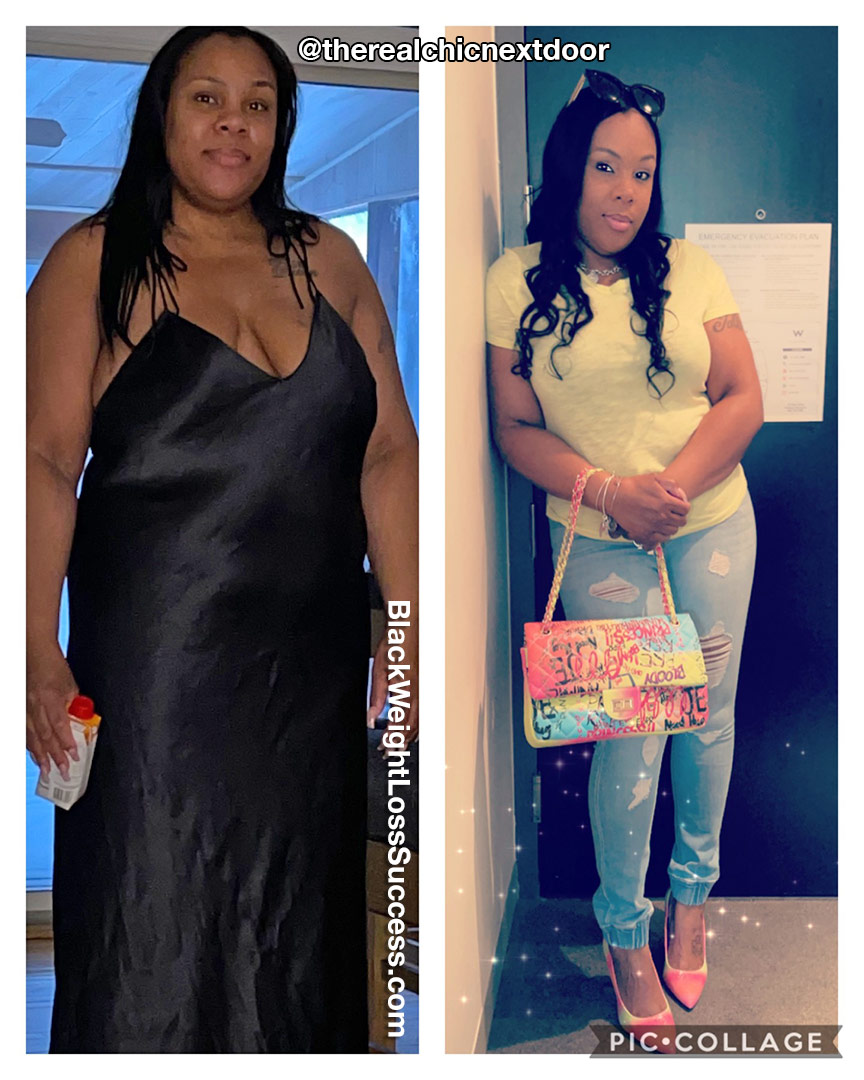 When did you start your journey? How long did your transformation take?
It's been four months since I had VSG surgery.
What is the biggest lesson you've learned so far?
I learned that I need to be accountable for what I eat and stay active. I also learned that I will have days that I slip or even want to give up, but the reward is greater than the struggle.
What advice would you like to share with women who want to lose weight?
You have to be ready mentally. Also, I suggest that you get an accountability partner. It's a lifestyle change that requires work. Show up every day, work at it, and you'll see results.
Instagram: @therealchicnextdoor