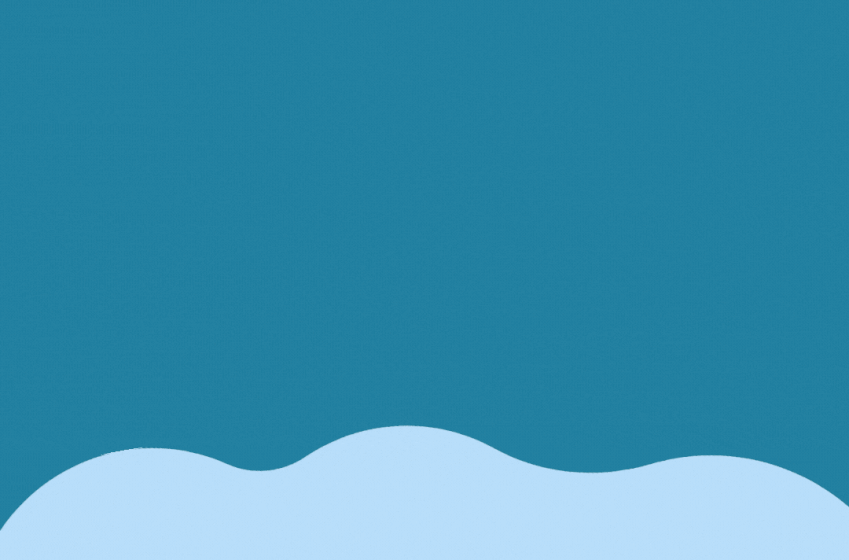 Crush is a wild perception among today's generations. Every millennial and gen-Z individual has a crush on someone from the opposite sex.
But how do you get to know your crush better and take things to the next level? Well, we have curated 111 deep questions to ask your crush to know him/her in and out.
These questions may involve some fun and flirty stuff, some truth-discovering tricky ones, and some queries regarding love and relationship. Read on.
🤔 Learn the 111 Deep Questions To Ask Your Crush For a Deeper Connection 🤔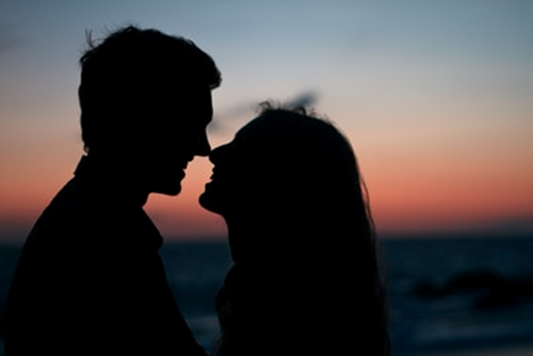 Start with some basic and simple queries to check if you have good luck with your crush before getting further into deep questions.
1. Where are you from?
When it comes to knowing your crush more closely, you can start with a generic query like where he/she belongs to.
Starting with such a query will not reveal your feelings right on the first meet.
2. What are your hobbies?
If you know the hobbies of your crush, it will help to channelize your conversations towards these topics and make a better impression.
3. Who is your favorite person in the family?
Generally, such a question helps to know the person more intimately.
If you ask this question to your crush, he/she might initiate a conversation that will help you get more personal.
4. What would you choose between career and passion?
Such a question would reveal so much about someone's preferences.
If you ask your crush about such queries, you will get to know their life goals, passions, and many more.
5. How do you like dating?
Getting into a conversation about dating is a bit bold move initially.
You cannot ask your crush about dating to make a good first impression. But you can discuss dating, in general, to understand how your crush perceives the idea of it.
6. What, according to you, is a perfect date?
Once you get the green signal about his/her perception of dating, the next thing you can ask is his/her understanding of an ideal date. This will help you plan your moves.
7. What is the most attractive feature of a person according to you?
This type of question helps you understand whether you and your crush both are on the same page, i.e., if he/she likes you back.
8. What is your dream destination?
A great way to ask your crush about their travel preferences is this question.
Instead of the cliché discussions like 'sea or mountain', you can ask his/her dream travel destination to know him/her further.
9. Are you a solo tripper, or do you need someone to accompany you?
Now if your crush's travel preferences match with yours, it's high time to know whether he/she is a solo tripper or you have grown some chances to go on a trip with him/her.
10. What is your favorite season?
Knowing things like the favorite season, favorite color, or favorite cuisine, etc., are some follow-up questions that will help grow a healthy relationship.
11. Which is that one TV show that you would never skip even if the apocalypse arrives?
It's a fun way to ask if your crush is an old-school TV show fascinator or a 'Netflix and chill' person.
If you are an old-school kid then it will help you connect better with your crush.
12. What would you prefer between a candlelight dinner and a camping trip?
It is the best way to know if your crush is a wild soul who finds solace in nature or a posh-minded organized person who likes things all sorted and picture-perfect.
13. Roses or Orchids, what's your pick?
Some people like wildflowers and orchids, which means they tend to find beauty in things that are apparently insignificant. Others like roses indicating aesthetic and beauty.
14. Who is your favorite superhero?
If you are into graphic novels, fictional characters, and comics, you can ask your crush this question.
Again, such a question is a great way to check your compatibility with your crush.
15. Do you have any celebrity crush?
A celebrity crush is something that we all have and we set no limits to our wild thoughts when we think of them. Expecting some fun answers on this.
16. Which is your favorite superhero movie?
Superhero movies often project several human emotions very strongly.
If your crush answers this question passionately, you can figure out that he/she is a person with very strong emotions.
17. Are you a party person or A lone wolf?
Some people perceive their life as one of those big parties full of flares and glares.
Asking this question to your crush lets you understand what kind of a person he/she is.
18. Is there any book that you are currently reading?
If you are a book worm at heart, you will connect to another of the same kind.
Asking this question lets you know whether your crush is a reading freak like you and if yes then you get book recommendations too.
19. What are the qualities you seek when you are dating?
Such a question will take note of the qualities that you must acquire in order to be a potential date of your crush.
If you want to be his/her special person, you must attain most (if not all) of the qualities that he/she mentions.
20. What do you do for a living?
Such a question will arise if you are already serious about taking things to a level up with your crush.
Also, asking about a career gives a fair idea of the person's clarity regarding his/her life goals.
You can ask plenty of such general questions to your crush on the first few dates, to melt the awkwardness between you two. Here are some more questions for you.
21. Who is your favorite musical artist?
You can understand a lot about a person by the kind of music he/she listens to.
However, you can get more specific by asking him/her about the musical genre he/she prefers.
22. Can you name one song that you relate to the most?
Asking to name a song that is relatable to life, is one amazing question to understand someone's creative mind. You will understand a lot about the psyche of your crush through this question.
23. Who is your favorite cartoon character?
This is one thing that you can ask your crush on the first date. Talking about cartoon characters will reveal the innocent side of him/her while you both will have a ride of nostalgia.
24. Are you a religious person?
25. What are the types of musical genres you would suggest me to listen?
26. Who is your favorite actor?
27. What is the best feel-good moment you have experienced so far?
28. What is your favorite dish?
29. Do you like cooking?
30. What do you prefer living simple Or living happy?
31. What are your principles of life?
32. Do you prefer pets?
33. If you get to ask for a superpower, what would you ask for?
34. If you have a time machine, what is that one thing that you would do again?
35. Who is that one fictional character you would like to date?
36. What is the best gift you have ever received?
37. What is your take on a dinner date?
38. What would you prefer on your birthday, small gatherings with close friends or a massive party?
40. Who is your best friend?
41. Where did you get your graduate degree from and when?
🤓 Deep Questions About Love: Deep Questions To Ask Your crush 🤓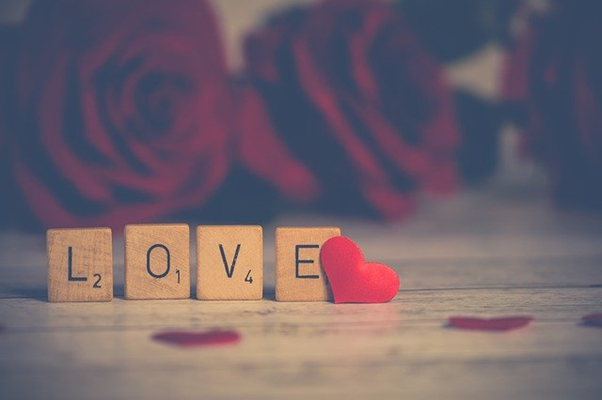 Well, your prerogative is to get into a romantic relationship with him/her. Therefore, asking deep questions to ask your crush is essential.
42. Are you a one-night-stand person or a commitment seeker?
It will tap into his/her perception regarding the responsibilities that come with a relationship.
Is it a fling or a true match? You understand from this question.
43. Would you settle for someone without a well-established and secured job?
If he/she turns out a commitment seeker, it's time to test his/her extent of talking responsibilities.
If love matters to him/her, the answer is yes.
44. How do you value your relationships?
All of us have some existing relationships at home or otherwise. How a person values those relationships tells volumes about that person.
45. What is the importance of love in your life?
You are here to make a deeper connection with him/her that will perhaps lead to a romantic relationship. So, you must drive your conversation to this part.
 Become a man's highest priority for life! WATCH THIS VIDEO NOW!
46. Why your past relationship didn't work out?
47. Do you have hard feelings about your past relationships?
48. How do you nurture your romantic feelings?
49. What is the most common misconception about love according to you?
50. What is that one unwritten rule of love according to you?
💃 Flirty Questions To Ask Your Crush While Texting 💃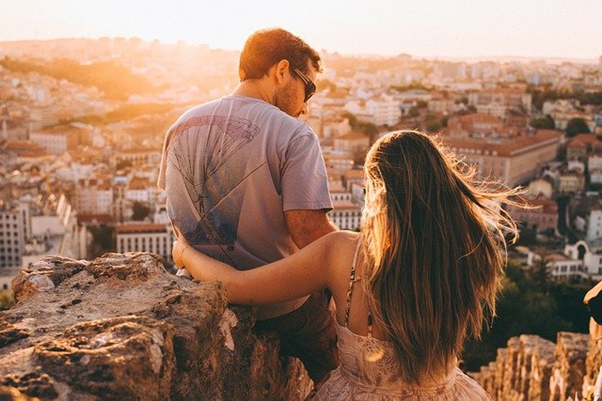 Flirting is one thing that can change make or break your relationship.
But the one rule is that you need to master the art of flirting to make it effective. You must compose incredibly intelligent and interesting questions to prove your wit.
51. How would you propose to someone you love?
here's your chance to know how romantic your crush is or can get.
you have to be really close to your crush to fetch this answer. Also, things might turn naughty here.
53. What is the cheesiest pick-up line you have received so far?
It's a trick question to understand whether cheesy lines are at all effective on your crush.
54. Would you make the first move if you like someone?
This question will tell you whether there is a faint chance of your crush turning up to you saying he/she likes you!
This is yet another tricky way to tap into your crush's secrets. You can expect relationship secrets here.
56. Is there anybody on earth who would feel jealous because you talk to me?
This is the best and the smartest way to ask if your crush already has a relationship, or not.
57. What do you prefer between being smart and being hot?
This question is a subtle way to tell your crush that he/she is both smart and hot!
58. Who would you want to be stranded with, on a deserted island?
This is one of the most common flirty questions. It reveals your crush's wild fantasies and who's the lucky one to be part of it.
59. What are your thoughts on sex toys?
In today's advanced era, sexual fulfillment is a prominent need of most people. Therefore, asking such questions is no more a taboo these days.
However, make sure you have crossed the barriers of conversational awkwardness before getting into such intimate details.
Apart from all these above-mentioned ones, you can come up with some more flirty questions. Such as:
60. Are your parents that good-looking?
61. Would you spend money on getting a tattoo?
62. What do you find attractive in a guy?
63. What should I die for, your smile or your eyes?
64. What do you prefer wearing when going to bed?
65. Who is your biggest crush right now?
🤯 Break the ice and get to know people better by selecting several of these "get-to-know-you" questions 🤯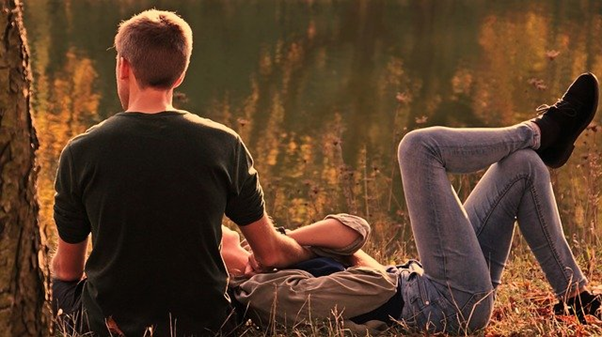 Breaking the ice between you and your crush needs a lot more queries than you think.
Following are some "get-to-know-you" questions to help you
66. Do you remember the worst day of your life?
This is a tricky zone and if your crush doesn't trust you enough he/she will never share such details with you. So, gain his/her trust before going there.
67. How will you rank work, passion, family, and love on your priority list?
This question will help understand whether you belong on the priority list of your crush, if at all.
68. What is the most romantic thing someone has done to you so far?
Romance is something that makes everyone go crimson-cheek. If your crush has heard something romantic ever in his/her mindful and better life, it will come out spontaneously with this question.
Apart from these questions, there are plenty of other questions to ask your would-be partner in order to know him/her more vividly. Here are some other examples.
69. What is your zodiac sign?
70. What is the age of your mind?
71. When you meet someone, what kind of traits do you look for?
72. What turns you on?
73. What is the one weirdest thing you have done?
74. Have you tried really hard to get your crush's attention?
75. Would you like to live forever?
76. When you are down, who is that one person you look for?
77. Do you believe in love at first sight?
78. What is the most frightening experience of your life?
❤️️ Best truth questions ❤️️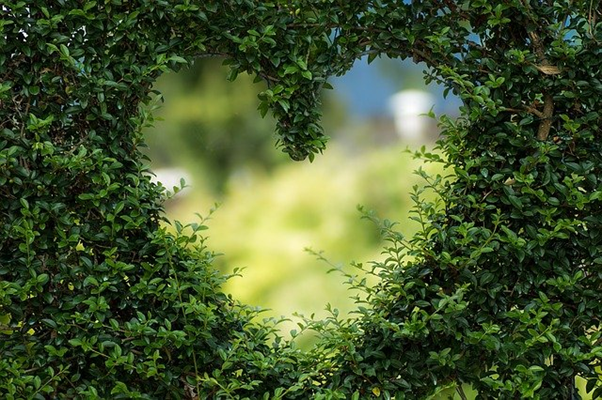 Such questions will help you realize whether your bae is a genuine individual or otherwise. Here are some deep questions to ask your would-be bae about love, life, and beyond.
79. What you will prefer money or love?
Often, people get confused about what to choose between making money or getting into an incredibly happy relationship. If your bae goes the practical ways, he/she will choose balance!
80. Will you tell a lie just for your own benefit?
This question is exactly what will help you understand whether your crush is a genuine soul or the biggest deal-breaker. However, you will only figure it out if they answer truthfully.
Know what Men Desperately Want You To Know But Are Terrified To Tell You and be ready To Finally Learn The Absolute TRUTH About Men. CHECK THIS OUT NOW!
81. Do you believe in marriages?
Marriage is a whole different game and most people take a step back as soon as the marriage talk arrives. Observe your crush on this.
82. Do you consider yourself an introvert Or an extrovert?
An introvert will never tell you that he/she is one. You have to figure it out by talking with them. If he/she gets comfortable then you might stand a chance.
83. What is your take on the word "second chance"?
most people will skip this one thing from answering because it's a tricky one and depends upon several factors.
84. What makes you happy in your life, luxury or adventure?
In this world, nothing can buy happiness, you have to experience it through life and adventures. Observe if your bae thinks the same way.
Let's see some more of such truth-revealing questions where you can actually trap your crush into thinking.
85. How do you like to express love?
86. Do you judge an individual by his/her appearance?
87. Do you cry watching an emotional scene/ most emotional scene?
88. What would you like to have, empathy or courage?
89. Would you love someone knowing that he is poor?
💘 Good Questions To Ask Your Crush 💘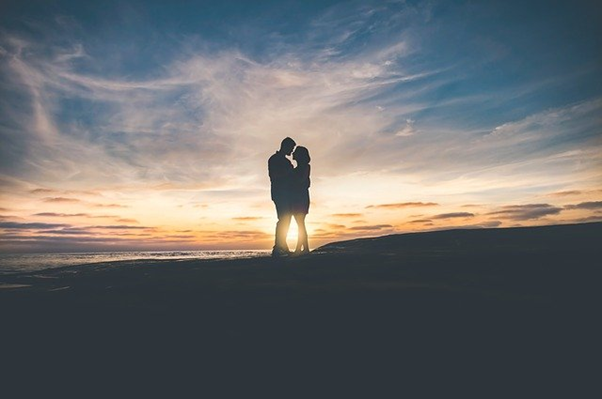 Good questions mean deep questions to ask your would-be partner that will help you decode his/her mind and how he/she perceives the world.
90. Do you believe in spiritualism?
Once you get a fair reply to the previous question, it's time to get a little deeper. If your conversation arrives at this point, then there's no going back. You can spend an entire day talking about it.
91. What are you driven by, emotion or logic?
Yet another great question to understand your crush further is this. If you ask your crush this question, you'll get to know whether he/she is an emotional or a practical one.
93. What do you prefer between ugly truth and a pretty lie?
If you are really looking for intelligent questions here's one. Such a tricky question about life would make anyone keep thinking. You can ask your crush this question to understand him/her better.
94. What Drives You The Most In Your Life?
This question taps into one's motivations in life. Through this question, you will understand the sense of optimism and positivity your bae might have.
95. Are you a straightforward person?
Such a character trait will tell you a lot about your crush, like, if he/she can ever turn out as a manipulator. Straightforward people are generally genuine with their feelings and emotions.
There are endless such great questions to ask your bae. However, make sure of one thing, while selecting deep questions to ask. Don't hurt his/her feelings by any means. Here are some other examples.
96. What is the best compliment you have ever received from someone from the opposite gender?
97. Do you believe in luck?
98. How would you like to spend time alone?
99. What are your thoughts on materialistic possessions?
100. Do you consider yourself a sapiosexual?
101. What is your take on human psychology?
102. According to you, what is the most beautiful thing about this world?
103. What do you think will help the world to be a better place?
💞 Very Insightful Personal Questions to Ask 💞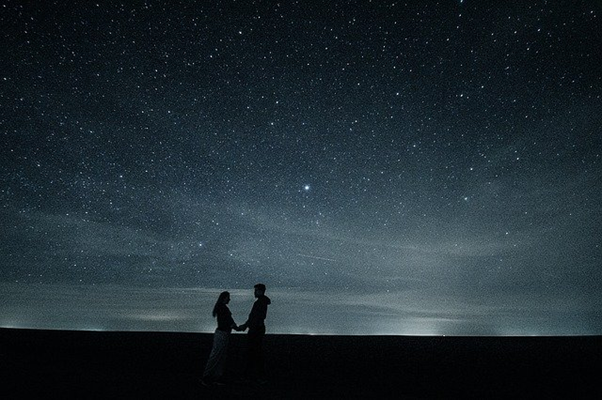 Insightful personal questions often can land you in trouble.
But in order to know someone clearly, these are the questions that help. Hence, do ask some of these questions to your would-be bae.
104. What is your greatest fear?
It is a rather bold move to get into such vulnerable zones when you are just at the "making an impression" stage. But you can try asking this if confident enough.
105. Do you have any childhood dream that is yet to be fulfilled?
If your crush tells you about his/her childhood dreams, that means you are developing quite a close relationship with him/her already.
There are other similar insightful personal questions that you can ask your love in order to understand him/her better.
106. Have you ever got bullied at any point in your life?
107. What is the most embarrassing thing that ever happened to you?
108. What is love according to you?
109. Do you believe in destiny?
110. What, according to you, is the best place in the world?
111. What have you learned from your past relationships?
🤓 Conclusion 🤓
These are 111 deep questions to ask your crush to understand his/her emotions, biggest regret, happiest moment, and many more.
Some of them are fun questions while others dig deeper into their fears, insecurities, grieves, etc. Give this list a try the next time you are going on your first date with your crush.
Learn what makes a girl fall in love and make her flip the switch. WATCH THIS VIDEO NOW!
Like this Article? Subscribe to Our Feed!
Ruth is a life coach who specialises in relationships and career development. Outside work, she loves writing novels and guides for personal development.