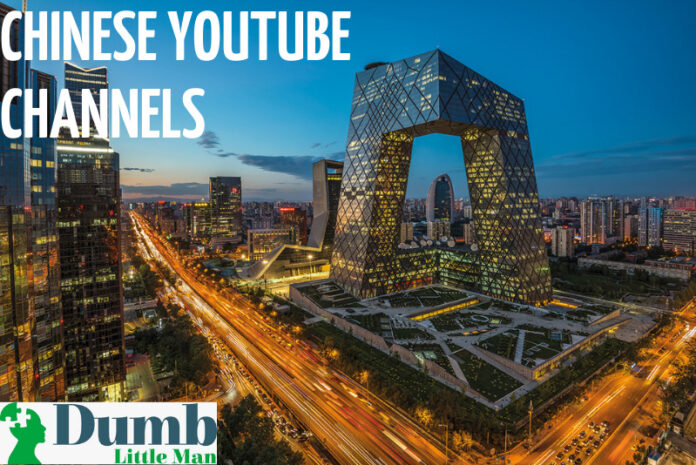 How long would it take you to learn Mandarin Chinese from Youtube channels? You will be surprised to find yourself getting fluent just by setting aside 30 minutes every day to learn the language from Chinese Youtube Channels. There are tons of youtube videos giving Chinese lessons but will you be able to distinguish the good and the bad?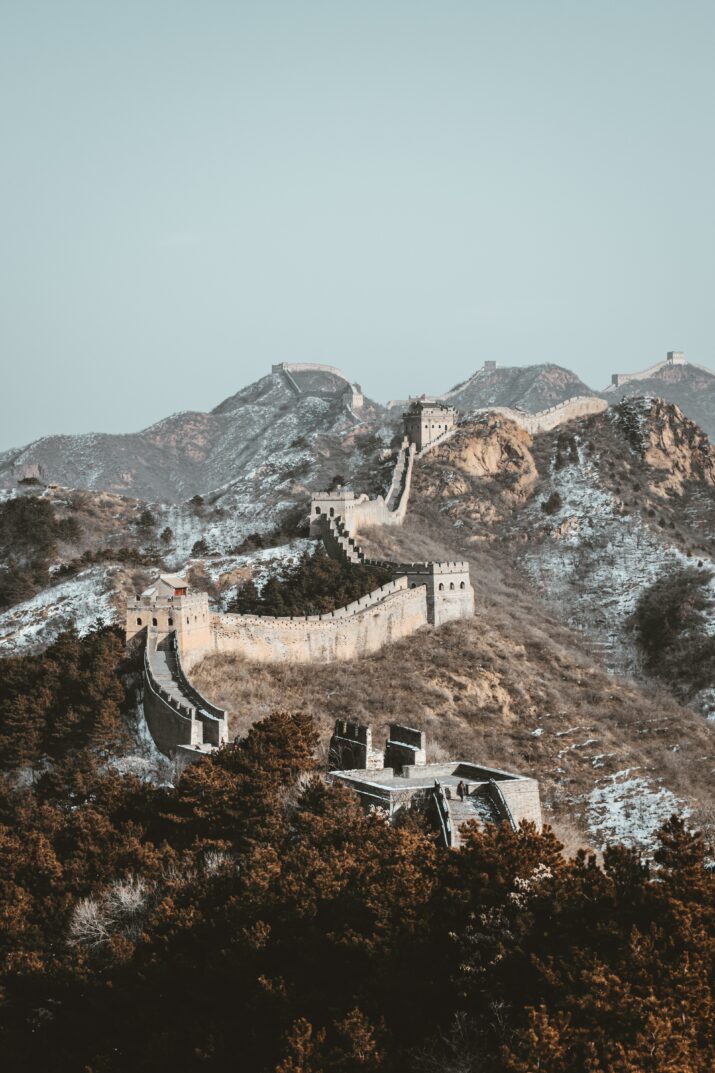 Relax, this review has got you covered from beginner to advanced levels of study. We list below the 27 best Youtube channels for studying the Chinese language via Youtube in China or elsewhere. Your vision of working and living in Shanghai China can finally rise by studying from any of these channels.
All Level Chinese Youtube Channels
1. ChinesePod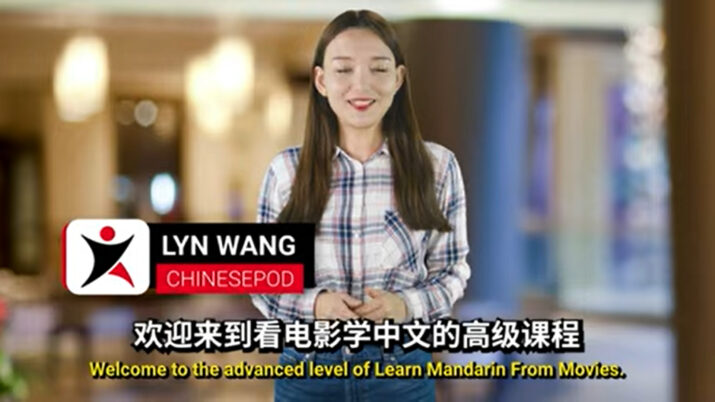 ChinesePod has been offering Chinese courses for over 10 years now. It is one of the most trusted Chinese Youtube channels with a huge variety of tutors from China
It is known to have well-structured videos for beginners to upper-intermediate Chinese learners.
The channel has incorporated cartoons from China, humorous interactions as well as a breakdown of the grammar and vocabulary in the videos they produce.
They have fairly short videos for learning Chinese that play from 15 seconds to 10 minutes which is a pleasant break from an actual school.
CLICK HERE TO VISIT CHINESEPOD
2. Mandarin HQ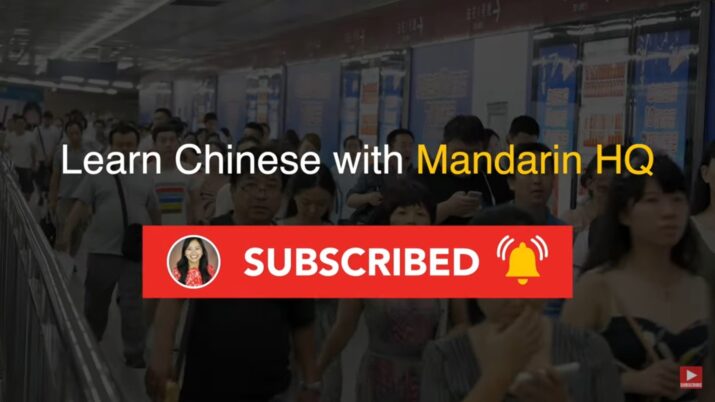 This is among the top-quality Chinese Youtube Channels in China with tons of videos to help you learn Mandarin. Among the things we love is how Angel presents the lessons while breaking down the vocab and grammar used in each lesson.
Mandarin HQ has top-quality videos that will help you to distinguish the different accents of the native speakers.
The channel also offers well-thought-out quizzes with various answers to choose from. You will get to learn hundreds of usual expressions, slang terms, idioms, and more to help you live comfortably in China
CLICK HERE TO VISIT MANDARIN HQ
3. Mandarin Corner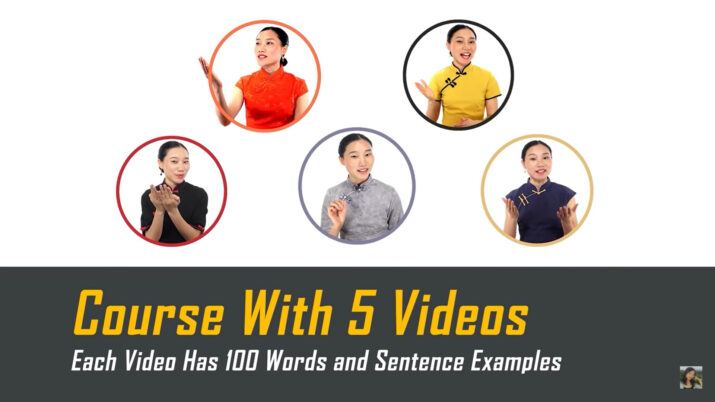 If there's a great channel on Youtube for learning casual conversations in China, then this is. It gives a thoroughly immersive experience in studying Chinese with very little use of English in their videos.
You get to listen to and watch talk shows and movies from China while getting a real-world experience like you're living in China.
Eileen the host interviews various people with different accents while helping you know important sentence structures, nuances, and more.
All sessions are done in Mandarin but you should be able to have a conversation with almost anyone from anywhere in China.
CLICK HERE TO VISIT MANDARIN CORNER
4. Chinese Zero To Hero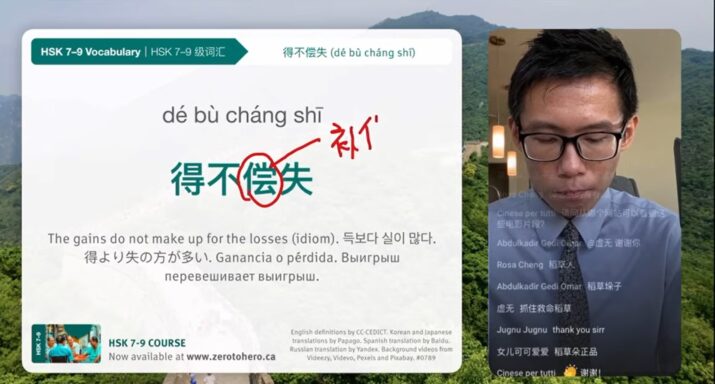 For learners looking to take the HSK Chinese test, this is the perfect Youtube channel if you want to learn Chinese or live in China.
The moderators give clear vocabulary and grammar explanations in a conversation while giving examples according to the requirements of HSK.
It has blended the videos with funny stories, skits, photos from China as well as mental exercises and poems to give a full learning experience.
The online course has lots of free videos for use and can be downloaded for offline use. It also uses flashcards done in native pronunciation to boost your comprehension.
CLICK HERE TO VISIT CHINESE ZERO TO HERO
5. Mandarin with Miss Lin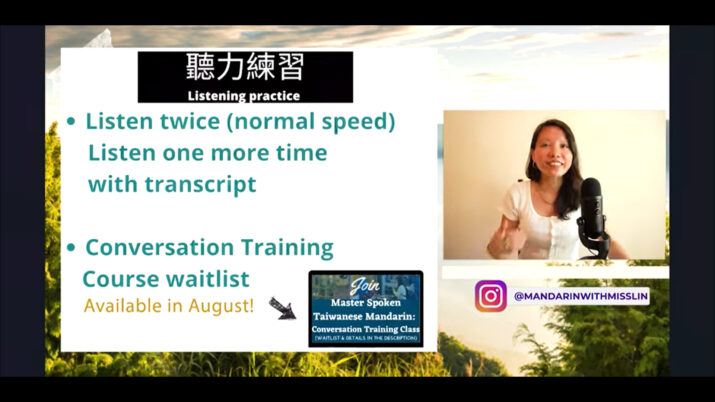 This is another awesome place to learn Chinese with native-speaking Miss Lin who lives in Taiwan, China.
She helps learners improve their Mandarin speech and vocab to gain fluency within a short time through her videos.
Apart from her lectures, she also provides reading materials to help you learn conversation basics.
Her course will help you be able to recognize various characters of which is considered to be the hardest part of studying Chinese.
CLICK HERE TO VISIT MANDARIN WITH MISS LIN
6. GoEast Mandarin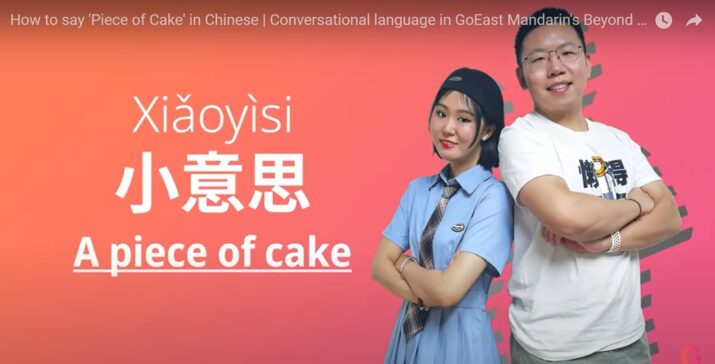 This is also among the best Chinese Youtube Channels mainly delivering lessons in high-quality videos form. GoEeast brings its content in Chinese with English subtitles.
The channel focuses on HSK 1-4, HSK 1 & 2 syntax, Pronunciation, and business Chinese in their videos.
You get immersed into the Mandarin language from the moment you start studying with the videos on this channel. This is excellent for exposure if you dream about living in China.
Their video tutorials have culture sessions with engaging topics such as guides to doing business with China.
CLICK HERE TO VISIT GOEAST MANDARIN
7. Hanbridge Mandarin and HSK Test Preparation and Practice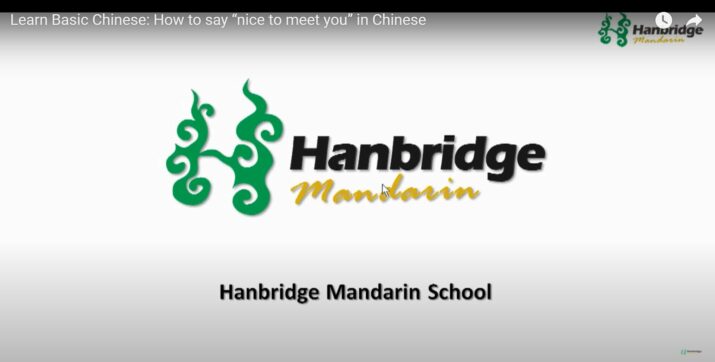 Both of these Chinese youtube channels belong to Hanbridge Mandarin which offers both online videos and in-person school courses in China.
The tutors on both famous channels hold at least a degree while 60% have a master's degree. All tutors in the sessions are native speakers though others can speak more than one language.
They have different courses such as a kids course, business Chinese, and HSK test prep. You can also watch videos on History, literature, and culinary arts in China which is different from a normal school setting.
Learners are taken through a self-assessment test before taking their first lesson to help the Chinese teacher determine their level of proficiency.
CLICK HERE TO VISIT HANBRIDGE MANDARIN
8. Wenyu Chinese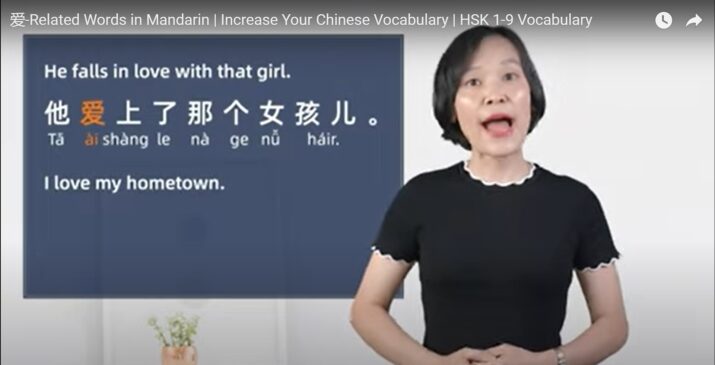 Wenyu Chinese has a unique approach to learning Chinese through videos from China which is a practical and enjoyable experience of life in China.
They have tons of videos on Youtube that focus on your vocabulary, arrangement, and listening skills. You initially watch specific scenes with English and Chinese subtitles.
Thereafter Wenyu helps you analyze the conversation in the videos while breaking it down into basic and advanced contexts.
9. ChineseClass101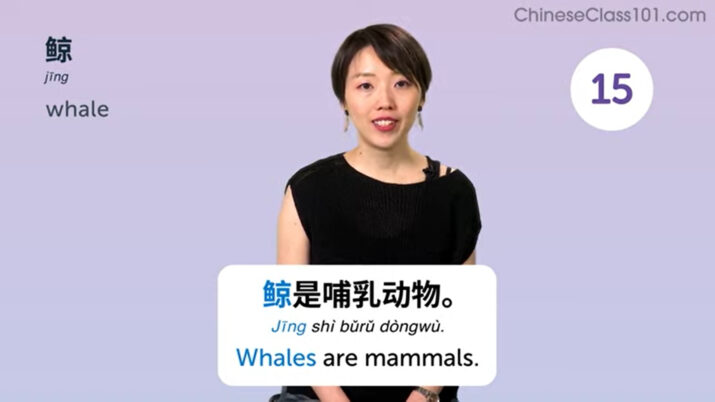 This is a top-rated Chinese learning portal with lots of vid eos for helping you learn Chinese. They have broken down the course into sessions each with 10-15 minute conversations on video.
They have unique videos for studying China vocabulary, grammar, and pronunciation. They also have a built-in spaced repetition flashcard system, a pinyin chart, dictionary, video transcriptions, and word lists.
This program is best for someone who wants to get exposed to new Chinese words and phrases. The slow playback option helps you sharpen your listening capability as you go through the video episodes from China.
10. SYS Mandarin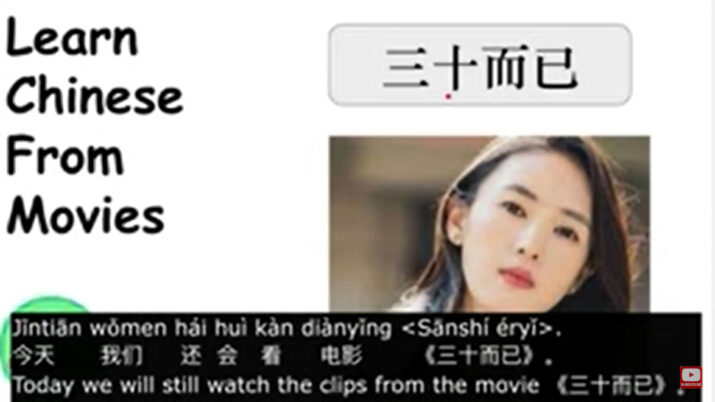 This is a platform on Youtube that provides learning for beginner to advanced level speakers through videos on Youtube.
The platform uses immersion techniques by making you watch Chinese news, movies, read stories in Chinese, speak, listen, and even learn about the culture in China.
It has excellently structured courses depending on the level you're at starting with the Mandarin Comprehensive Pinyin Course.
You will get several videos explaining compound vowels, simple vowels, tones, a sequence of consonants, and the cultures in China.
11. Everyday Chinese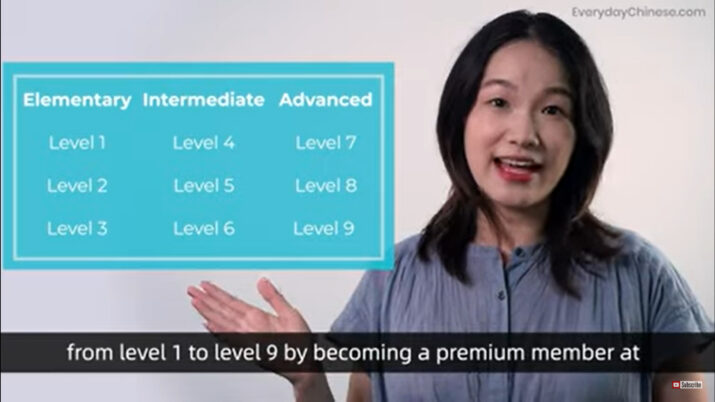 With more than 380k subscribers Everyday Chinese is undoubtedly among the most appreciated Chinese Youtube Channels.
Their videos on Youtube are done using different actors of all ages. This is to help you get accustomed to different accents and vocal ranges when learning Chinese.
The lectures explain cultural differences in China, idioms, and HSK content. Their in-depth expositions on every grammar point are very good and focus on beginner Chinese learners.
Beginner Chinese Youtube Channels
12. Yimin Chinese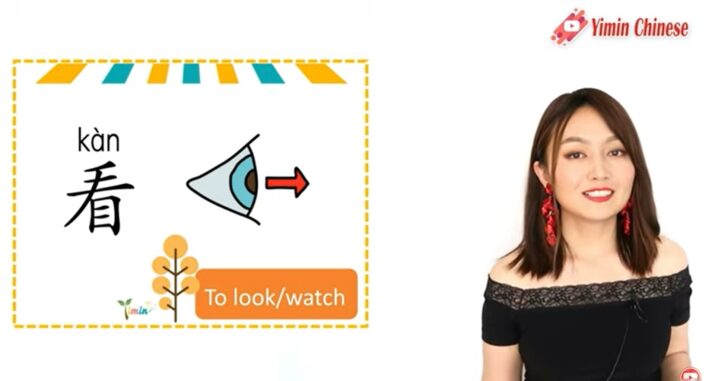 This is another popular Youtube channel for studying grammatical rules, vocab, and other life skills.
The channel currently has over 28k subscribers with free HSK 1-3 video lessons backed by Chinese news, movie clips, hilarious gifs, and slideshows.
Yimin, a rare gem is highly organized with tons of high-quality videos and a pleasant personality making it a good way to learn.
If you're the type of person who prefers training through videos and songs from China while identifying nuances and common mistakes, then this is the channel to go for.
13. Hello Chinese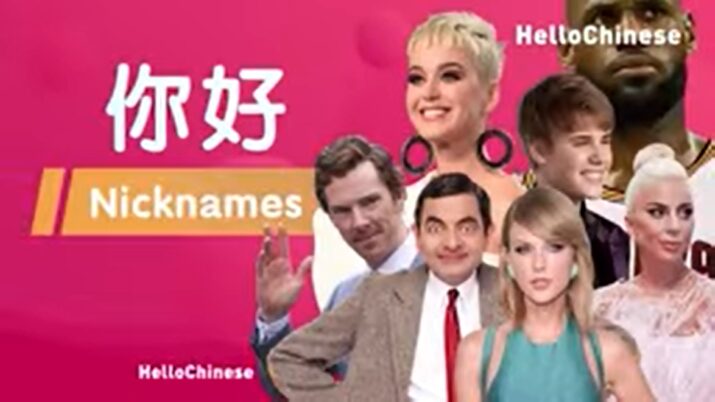 Hello Chinese is rated as one of the best platforms for learning with tons of free videos on their Youtube channel about china
The platform acquaints you with nicknames for popular American celebrities in China. You can watch their minute Mandarin videos to teach you a new word in under a minute.
They also have podcasts on their channel to teach you Chinese culture as well as words and phrases.
14. Growing Up With Chinese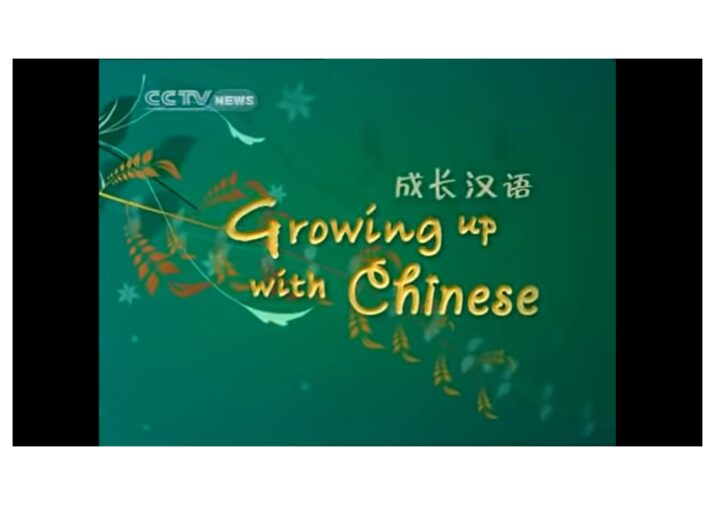 This is a one-of-a-kind Chinese learning Youtube channel by CCTV News. It has a series of episodes with conversational videos and tutorials on Youtube focused on China.
The various 100 videos from CCTV News focus on the life of a foreign exchange student called Mike living with the host Wang and his family.
It focuses on practical and useful life situations and not so much about drawing Mandarin characters or pronouncing their tones.
15. Learn Chinese With Litao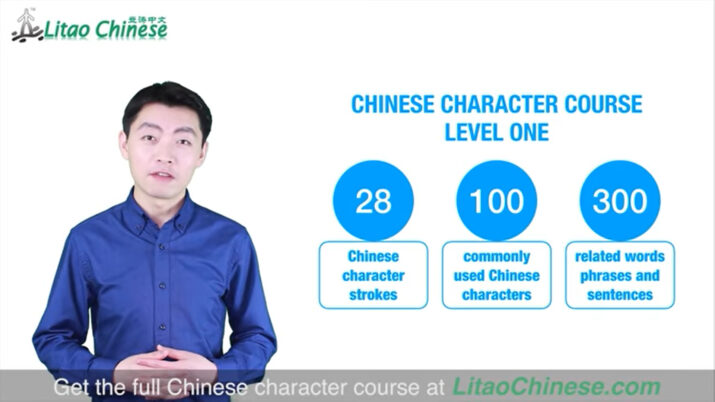 All videos uploaded in this channel specialize in teaching the official language of China and are of high quality.
The channels provide extensive tips, professional, and logical explanations of grammar and vocabulary so you can count on it if you plan on living in China.
They have incorporated funny gimmicks in their sessions and quizzes to make it easy and fun to learn Chinese.
The channel as well provides courses that meet HSK 1 and 2 test requirements so if you're looking to pursue them, go ahead.
16. That's Mandarin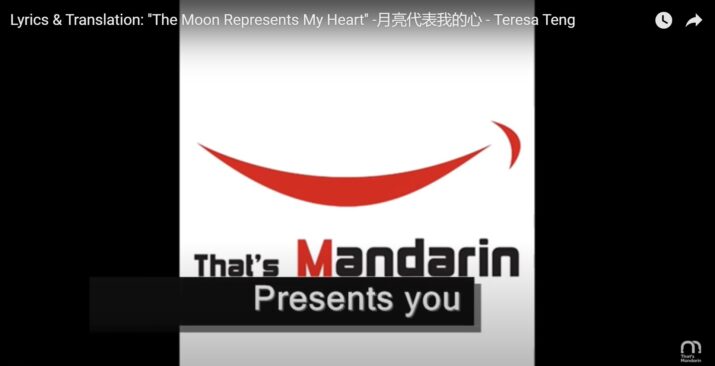 While this is an actual school in China, it also has a Youtube Channel with several videos to teach you Mandarin.
This channel uses videos on Youtube to teach basic homonyms and phrases that are used in everyday life in China in under a minute.
They also go the extra mile to explain vocabularies and grammar which are important subjects when studying.
17. ChineseFor.Us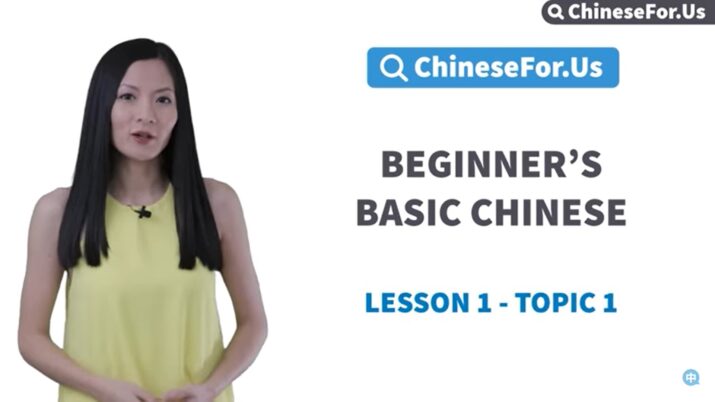 Also rated as among the finest Chinese Youtube Channels, it is offering Chinese courses that are more exhaustive than any other channel on youtube.
With an excellent course structure, affordability, and high-quality videos ChineseForus is definitely the channel to go for if you plan to live in China.
The videos are divided from beginner, HSK 1-3, tone drills, writing courses, and pinyin drills. Their culture sessions sometimes compare the way of life in China and in other countries.
18. Shuoshuo Chinese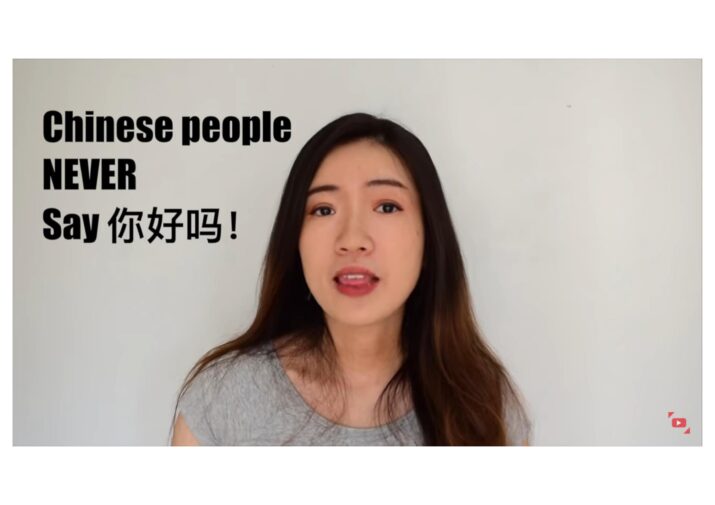 Shuo the Chinese teacher uploads videos every other week going through different grammar points, vocabulary, and Chinese culture topics.
She uses simple ideas to make your training better through the use of videos, pictures and performing different characters.
Her tutorials are usually made with funny and humorous comments with several of them being for HSK 1-6.
19. Slow and Clear Chinese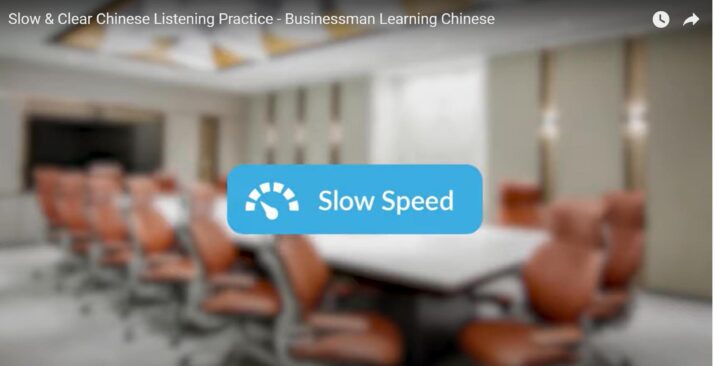 Are you planning to live in Beijing or Shanghai, China? This channel is another extremely effective platform for studying basic grammatical rules and vocab.
The platform consolidates videos, texts, and audio to provide comprehensive tutorials for people who want to live in Beijing or any other place in China.
You can read the pinyin alone or only listen to the audio with simplified and traditional characters. You will also get translations in English together with the narrations.
In most videos, the teacher narrates the text slowly at first and then repeats it the second time at a faster pace to help you understand.
20. Grace Mandarin Chinese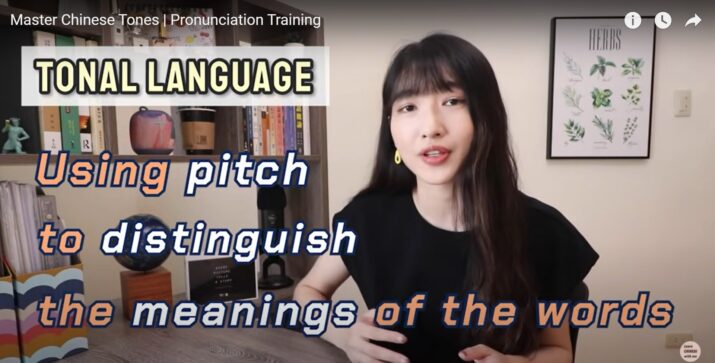 With a whopping 96k subscribers, this channel is unquestionably popular among learners of this language both in China and around the world.
Grace however doesn't seem to have a structured approach to teaching however she makes great grammar tips making studying easier.
Her video sessions also include relevant Chinese expressions, pronunciation exercises among others to improve your language skills.
21. Hit Chinese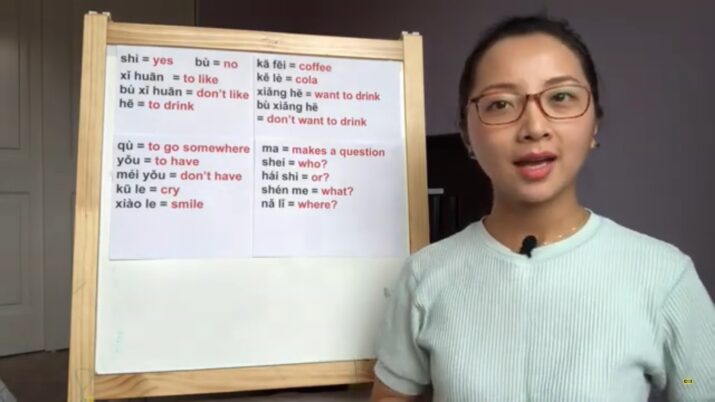 This is a very helpful channel for watching Chinese video classes that have been structured around real-life events in China.
Mia uses acting, images, props, and drawings to effectively produce videos for learners. All these videos cover both specialized and basic vocabulary for people in China and beyond.
The course taught on this platform are best suited for beginner learners who are looking to get a basic understanding of Chinese.
22. Learn Chinese Now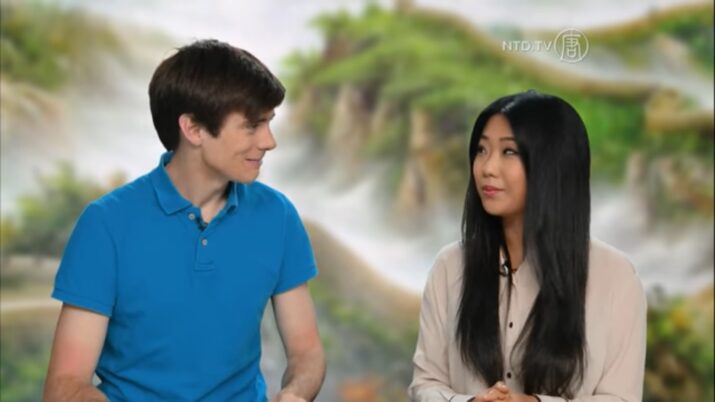 In this video channel, Ben and his guest stars take you through exciting vocabulary and basic syntax necessary for Chinese learning.
Ben is actually a popular talk show host based in Taiwan, China as well as a Chinese teacher at Learn Chinese Now.
His videos have clear explanations that focus on vocabulary and grammar. They also teach students about Chinese and Taiwanese life as well as their culture.
23. Yoyo Chinese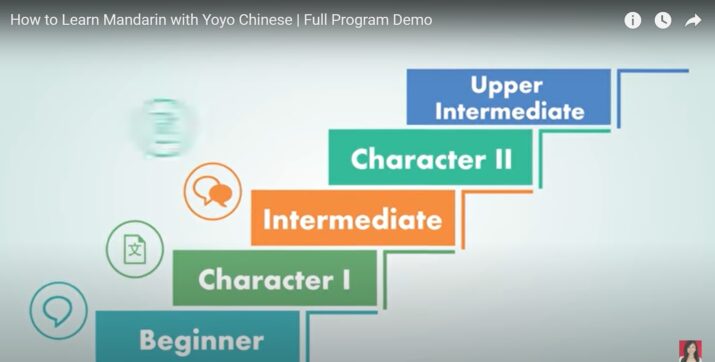 All Yoyo Chinese videos in this channel are part of a comprehensive breakdown of the courses from the beginner level to the intermediate level of speaking Chinese as presented by Yangyang.
Yoyo Chinese is mainly offering six courses all broken down into different sessions covering flashcards, written materials, quizzes, and other types of practices.
Yangyang Cheng has designed all six courses within the framework of character learning, conversation know-how, and a little about China.
Yoyo Chinese's wide resource center includes a pinyin chart, a download center, and hundreds of videos focused on China for reference.
Intermediate Chinese Youtube Channels
24. Happy Chinese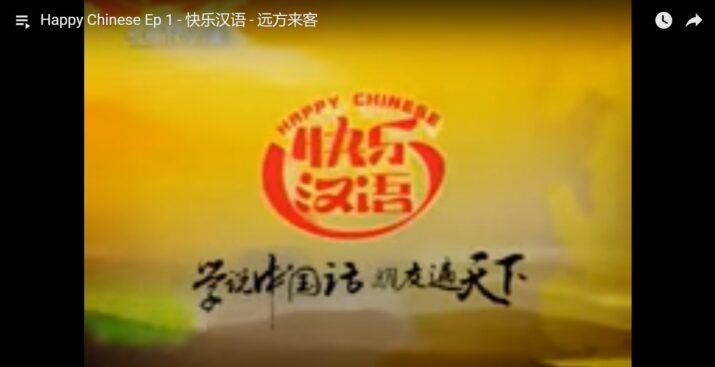 This is another great TV-like series for anyone who wants to learn Chinese. It is famous for high-quality video posts and audio designs for all its lessons.
The actors are native speakers except for Susan who is an American girl living with her Chinese friend's family in China.
A cartoon will disrupt the Youtube video lesson every once in a while to give explanations and examples of key concepts.
The technique in the video session is immersive as the skits are plot-based making it perfect for intermediate to advanced learners in China.
25. Chinese Podcast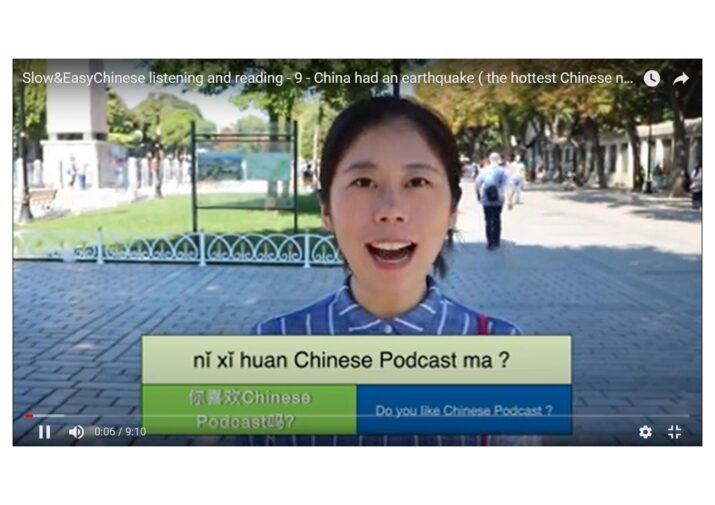 If you're looking for quality HSK 2 and 3 training material then this is the channel to study with as you plan to live in China.
The host in most Youtube video tutorials focuses on introducing about 8 new HSK words, a grammatical point, then uses them through stories.
The video sessions can be watched slowly or fast as you go along with the text. The moderator usually speaks in Mandarin and also uses Pinyin, characters, and English subtitles.
26. PeggyTeachesChinese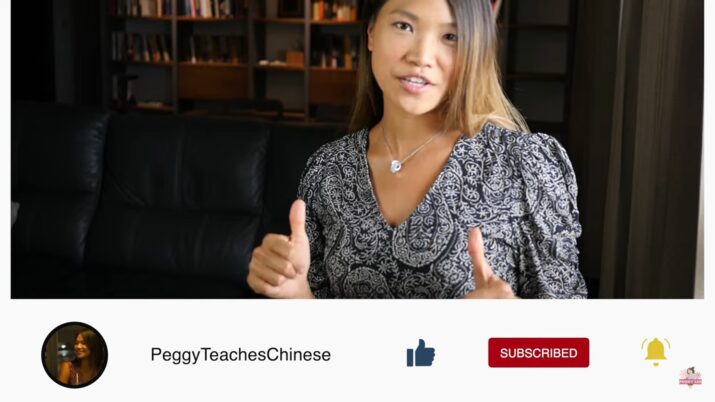 Peggy's classes are best for beginner to intermediate students who want to learn Chinese language.
She comes from Taiwan, China, and her videos are mostly presented in Mandarin but she will occasionally use English to drive a point home.
Her live video classes will make you feel as if you're practicing to speak with a friend which is why they're engaging.
She also interviews natives on the streets of Taiwan in China to give you a feel of the genuine speech in her video lessons.
Advanced Chinese Youtube Channels
27. Joker Studio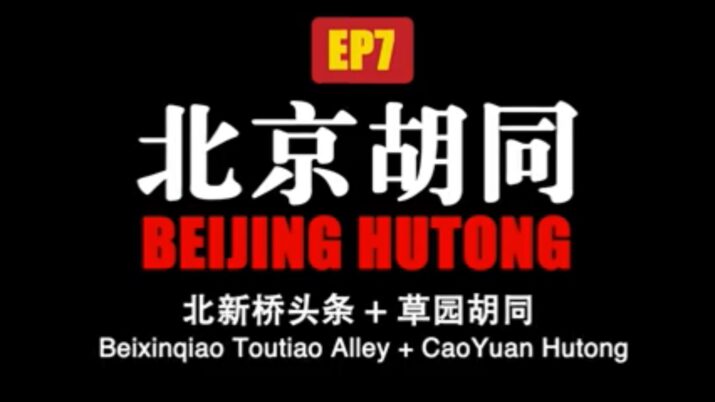 Are you interested in studying the Beijing dialect? This Youtube channel will definitely make that possible for you.
Wordy Klay a Beijing native has posted several videos on Youtube to help Chinese learners and natives pinpoint specific Beijing vocabulary and pronunciation.
Despite the short videos about China on Youtube, Klay explains very clearly and gives examples of situations you can use the words in context.
28. 杨老师中文小课堂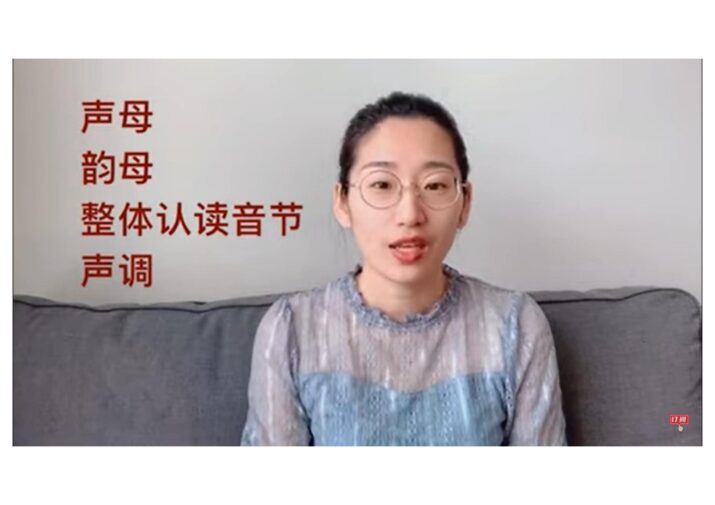 Teacher Yang has produced a series of Youtube video tutorials to teach both parents and teachers in China and elsewhere. However, the arrangement will work better for advanced Chinese learners.
The channel has a very fine way of analyzing the speech with clear explanations and examples using videos about China.
Her portfolio also covers teaching Chinese to children and pinying learning to boost your pronunciation all without having to live in China.
29. 优优独播剧场—Yoyo Television Series Exclusive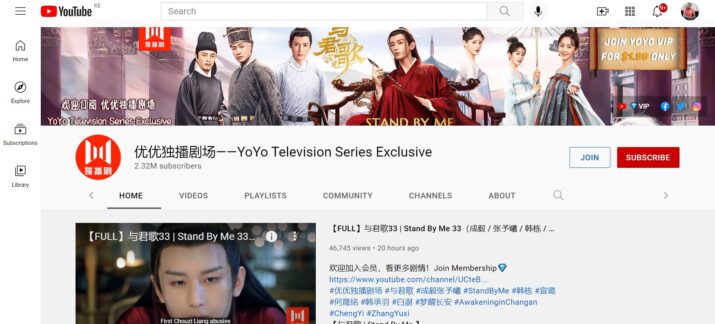 This is an excellent television series that Youtubers can learn from. The channel has dozens of TV programs from China for you to binge-watch while getting to learn Chinese.
Some of the TV shows include Storm Eye 暴风眼, Brilliant Girls 涩女郎, and 重生 Reborn. All videos come with proper English subtitles to help you grasp the speech faster.
It is however best for advanced learners who want to sharpen their listening and speaking capabilities.
30. This Group of People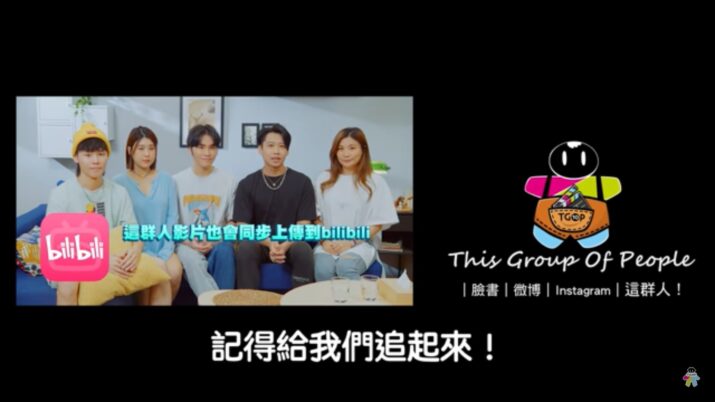 TGOP offers a creative way of teaching Chinese to learners. The skit players use comedy to depict everyday situations such as buying food from the market, at school, or at a doctor's appointment.
The skits are presented with both Chinese and English subtitles which is makes it easy for any learner to comprehend.
31. 家有儿女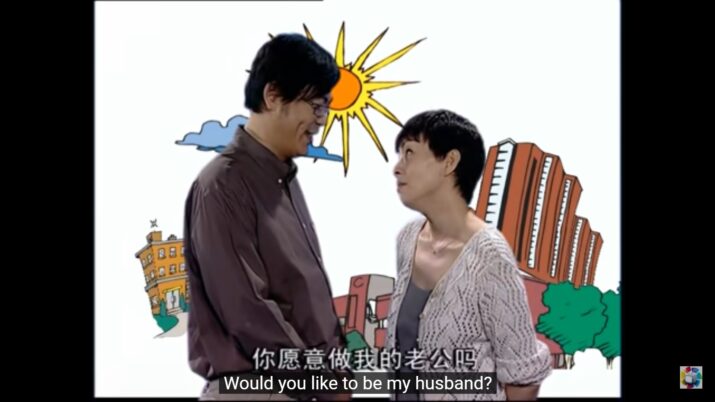 Home With Kids ( 家有儿女) is a classic family TV show from the early 2000s. The sitcom resembles topical North American TV shows of the same period but acted in China.
It brings in an encounter of misunderstandings and different personalities after two divorced families decide to live as one unit making it fun and engaging
The channel currently has 100 episodes of funny immersive skits in which you get to enjoy the different characters as they try to work out their relationships.
32. Thomas 阿福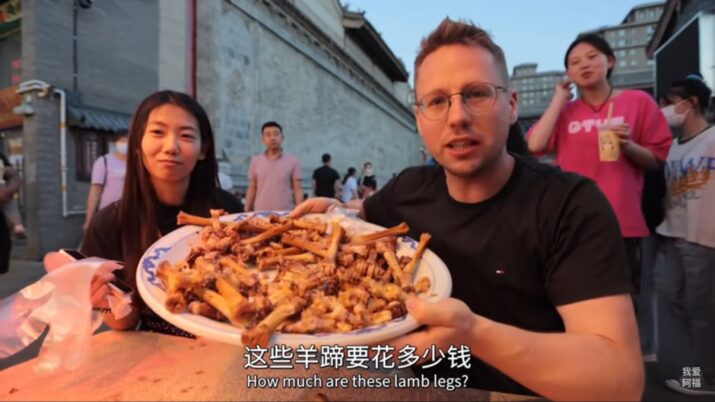 With over 500k subscribers, this is quite a popular channel and its host Thomas is a celebrity in China.
Thomas guides you through Chinese culture in Beijing and Shanghai, other sites, as well as the food. He likes to explore different kinds of food while spending much of his time with locals in China.
This can be through a Taxi drive to where he comes from or even engaging people as early as 3 am.
He is a food lover and therefore loves to challenge himself to different food diets or just sit, lazy around, and do nothing all day.
33. 杰 里 德 JARED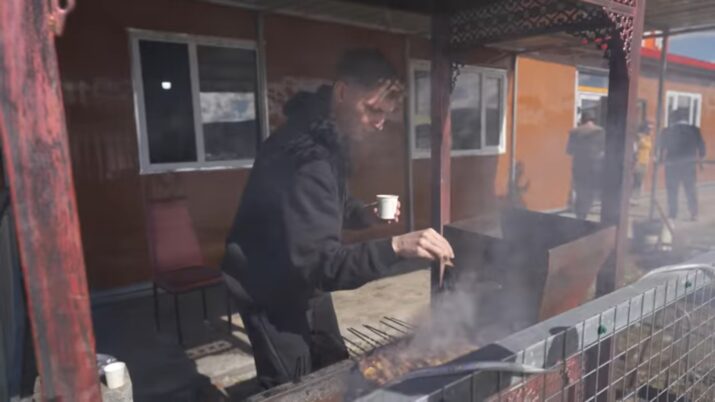 Though not a native speaker, Jared grew up in Hainan China however he had to relearn the language after going back to Canada.
Today he lives in China and he produces entertaining videos regarding the different cultures in China, customs, and food of the Chinese and North American people.
The videos on Youtube are both in English and Chinese subtitles. Jared does anything from pulling pranks on his friends, to showing you interesting sites.
34. 轻风乍起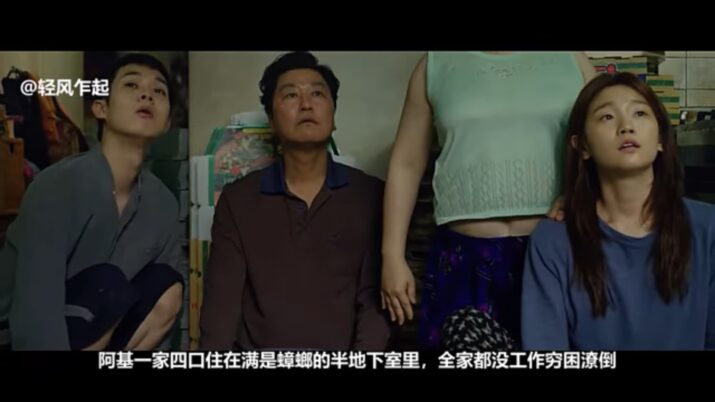 Are you a fan of movie reviews? If you're the type of person that can't sit through a whole movie, then this is the channel to go for.
This channel makes 10-minute videos of movie summaries in Chinese which is great for those who don't have much time for watching.
The channel is definitely for advanced and native speakers however the show host communicates so clearly that a learner would not have an issue following through.
35. Kevin in Shanghai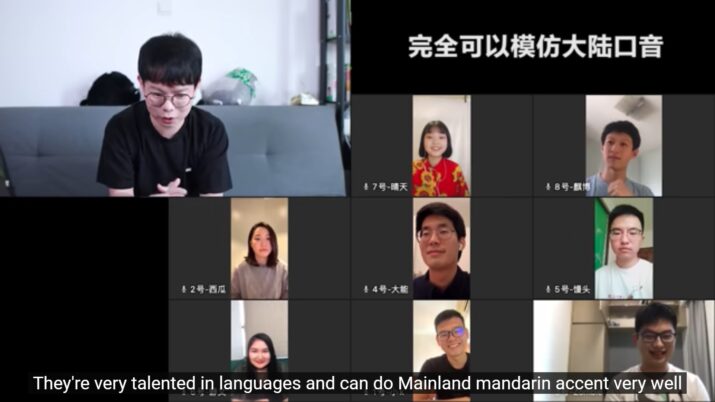 Kevin is another very popular Chinese Youtuber who illustrates the diversity of culture in china in and out of China. He also makes food reviews and gives tips about the different cultures with lots of fun included.
Kevin is also friends with 杰 里 德 JARED and they often collaborate to produce different skits as they have similar content.
You will get to know different accents and dialects through this channel while listening to conversations between different groups of people.
Funny Chinese Youtube Channels
36. Mamahuhu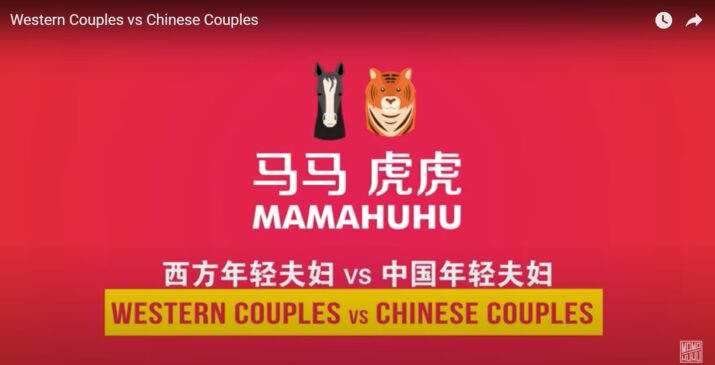 This is another great channel for Youtubers to learn Chinese and has over 190k subscribers. This popular channel uses funny skits that showcase the hilarious side of living in China as a "laowai" or foreigner.
It also pinpoints hilarious culture shock scenes after moving back to your country from China which will make you laugh your heart out.
37. Unconventional Chinese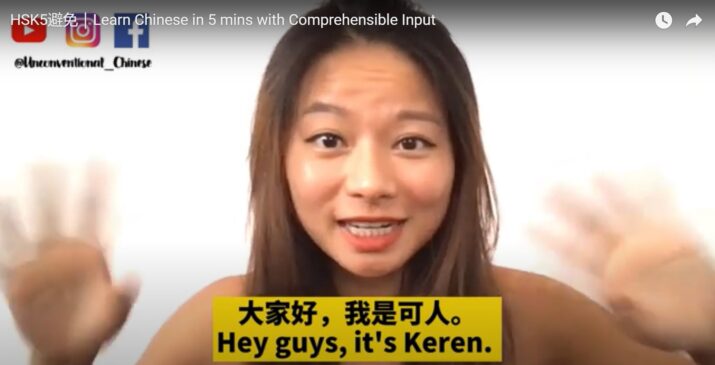 This is a very good channel for training in Chinese, especially at beginner levels. The host Keren lives in the US and not China.
Keren is a certified Chinese tutor having taught in various schools, campuses, and including the US military.
She uses comprehensible input designs to teach which is done by conducting 90% of videos in Chinese as well as use high-frequency vocab.
Conclusion
Hoping that this Chinese Youtube channel review has got you covered on the best channels for quality video tutorials and organized courses in 2021.
It is evident that most of the Youtube platforms discussed here use video courses however some have incorporated movies and TV shows to study China, its language, and culture.
Like this Article? Subscribe to Our Feed!
Passionate in tech, software and gadgets. I enjoy reviewing and comparing products & services, uncovering new trends and digging up little known products that deserve an audience.