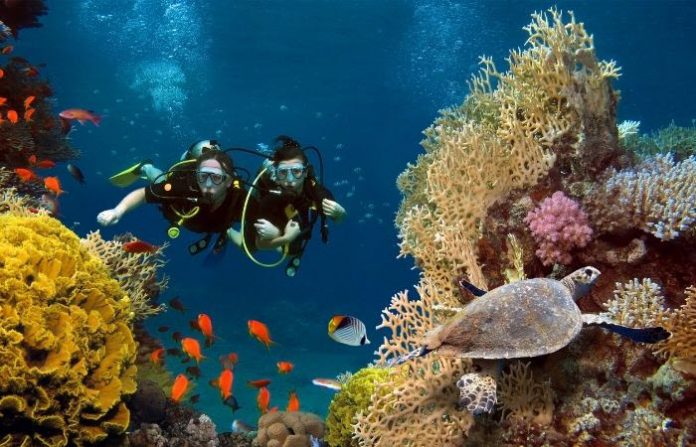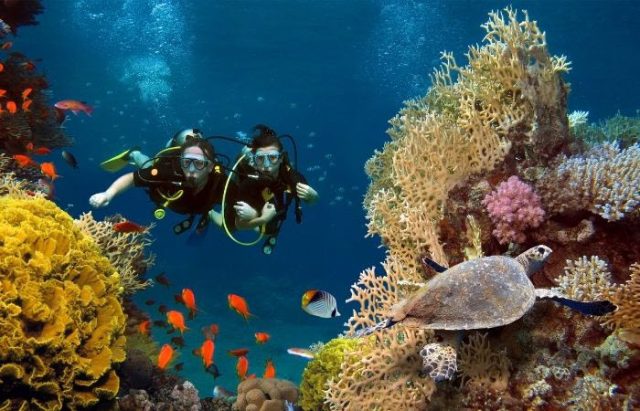 Are you looking for a way to spice up your honeymoon or anniversary vacation? Have you thought about trying healthy water activities? There are many types of watersports; some get your adrenaline pumping, while others are suitable for calm sunsets. Here is a sneak peek into top-water sports that you can try with your partner this summer.
1. Wakeboarding
If you are up for some adrenaline-jolting water experiences, then you should give wakeboarding a try. Remember, wakeboarding boats and accessories are specifically designed for such extreme sports, and sourcing your wakeboarding equipment from a trusted dealer guarantees maximum safety. Additionally, you may need slight training before getting the hang of balancing on a fast-moving wakeboard.
2. Fishing
If intensive daily activities make you feel drained, fishing can be a relaxing evening escapade. You don't have to book a flight to get your ultimate fishing experience, as even your neighborhood creek can do the trick. Fishing is a family-friendly and cost-effective activity.
3. Kayaking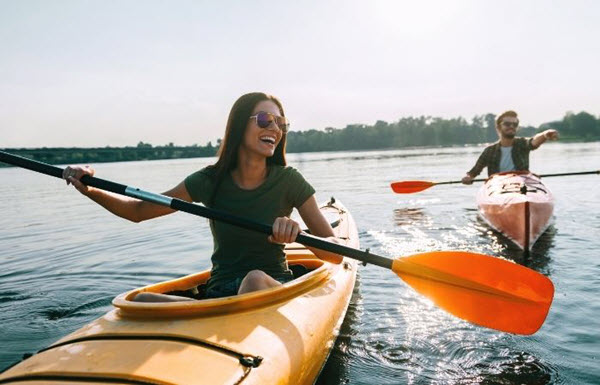 Kayaking is a sport for calm and slow days. Each of you can take a kayak, or you can pair up and row into the horizon. Kayaks require expansive water bodies, and you can organize joint kayaking activities with other couples to make the experience more engaging or competitive.
4. Kite Surfing
Kite surfing should be on your to-do list if you are surfing enthusiasts. Unlike normal surfing, where you rely on the water waves, surfers get dragged over the water surface by a kite in this case. Like wakeboarding, kite surfing might require a little training.
5. Sailing
If you can access a sailor's boat, what's to stop you from wandering beyond the blue horizon with your partner? Sailing gives you a chance to spend some time alone, away from chaos of the world. Alternatively, you can participate in popular sailing competitions in the summer in most coastal regions of Australia and the U.S.
6. Stand-up Paddling (SUP)
Stand-up paddleboarding is a laid-back alternative to surfing. It is easy to balance on the large paddle boards, and the game requires no training. For this reason, it accommodates couples of all fitness levels and age brackets.
7. Scuba Diving
Your vacation to the Gold Coast shore, Florida's shoreline, or the Indonesian islands isn't complete without diving into the rich coral reefs. Scuba diving requires professional certifications in most regions, and short courses are often offered at the diving sites.
8. Snorkeling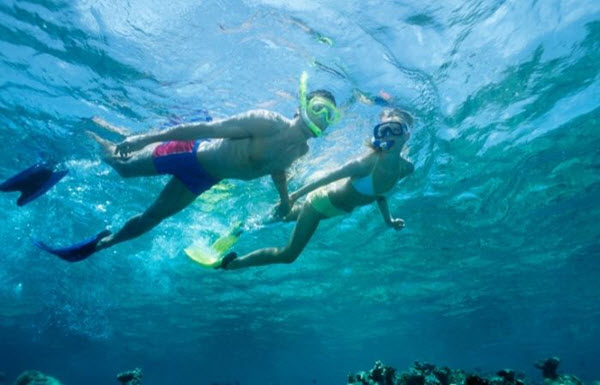 Unlike scuba diving, snorkeling is an easy and less intensive diving activity suitable for all age levels. You can easily access shallow reefs with your snorkels as long as you can swim and have mastered snorkel breathing techniques. To do this, you need swimming fins, a mask, and a snorkel. The mask features a breathing tube that allows you to breathe whilst looking down in the water. Snorkeling is relatively low risk, but you need a basic understanding of it in order to stay safe.
9. Jet Skiing
If you are looking for something fun to do on the water, you should try riding a jet ski as a cheap and fun way to enjoy the water with your partner. Most waterfronts offer jet skis for hire, and the amount of money that you pay depends on the type of jet ski that you rent. Additionally, you can get guided jet-skiing safaris around the coastal areas. You may join these entourages and explore different marine ecosystems.
10. Parasailing
This activity isn't for the faint of heart. Parasailing involves parachuting on a kite tied onto a motor where you can harness the winds to remain adrift on air. Most companies accept individuals who weigh 100 pounds and above, but as a couple, that shouldn't be an issue.
11. Underwater Scooting
Underwater scooting is a perfect addition to the list of water adventures you can engage in as a couple, especially if you don't like to stay in the water for too long. It's perfect for older couples who need to reserve some energy. This type of scooter will propel you underwater and allow you to marvel at all of the oceanic features you want to explore.
12. Undersea Walking
Undersea walking not only helps with cardiovascular exercise, but it's also a unique attraction activity that will allow you to explore. Whether you're looking to beat the sweltering summer temperatures or minimize pain in the body, undersea walking is an exciting activity. To maintain your safety, join other sea walking groups. You may also need a tour guide for certain terrain. For this activity, you need to be comfortable enough to stay in the water for more than one hour. If any of you have an underlying health problem, it's best to discuss with a physician before booking this excursion.
13. Freediving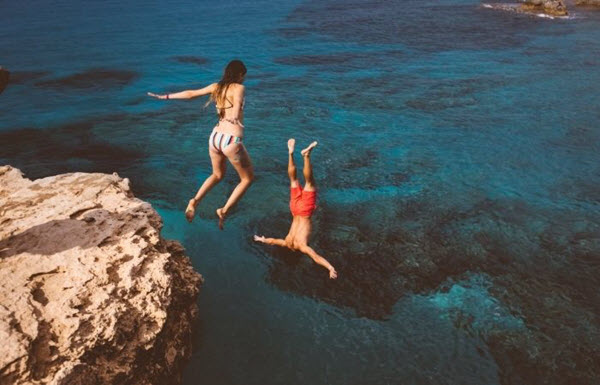 Freediving is an exhilarating activity, especially when you jump off a cliff. If you can hold your breath well enough, freediving offers a perfect chance for an unrelenting underwater quest.
14. Ice Diving
While it may not be as appealing as the summer, winter comes with many sports that you can take part in, and ice diving is one of them. The dive takes place under a sheet of ice, making it ideal if you intend to try out something completely different. Unlike scuba diving, you've got limited entry and exit points when ice diving, so you should check that your partner can stay down long enough. Otherwise, the presence of a trained guide is essential when exploring vast water bodies.
15. Wake-Skating
If you love ice skating, roller skating, or skateboarding, wakeskating is a perfect opportunity for a new activity. In this adventure, your wakeskate is tied to a speedboat or jet ski, which then drags you along from one end to the other, and since you rest the feet on a grippy foam top, you can comfortably move your feet while holding onto a rope tied to the same boat.
Endnote
Water activities provide an excellent adventure for couples. There are dozens of these activities, including wakeboarding, jet skiing, fishing, kayaking, ice diving, scuba diving and kite surfing, just to name a few that you can try. Nonetheless, you should always be cautious when taking part in water activities, as they can be dangerous.
Like this Article? Subscribe to Our Feed!
Life tips and life hacks for happiness and prosperity.