Buchu (garlic chives) kimchi is one of the easiest kimchi types you can make! ·The distinct  flavor of garlic chives is wonderful  when mixed with kimchi seasonings.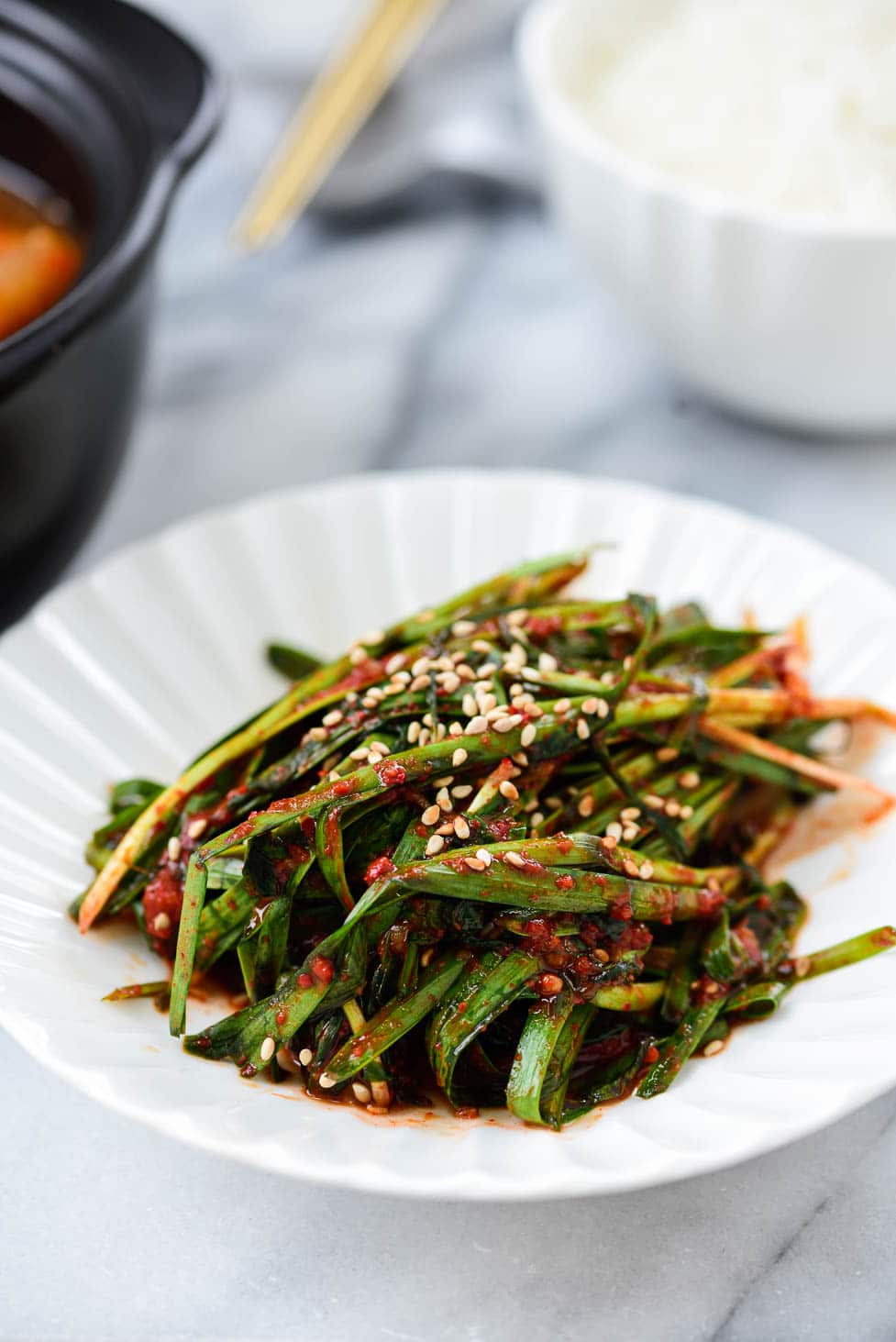 This kimchi made with garlic chives (buchu, 부추) is quick, easy and full of unique flavors! Buchu kimchi is a common summer kimchi that is especially popular in Korea's southern provinces (Jeolla-do and Gyungsang-do). 
Garlic chives are distinguished from regular chives by their flat leaves and distinct flavor that's like a mild onion with a delicate garlic flavor. 
Here in the U.S., Chinese garlic chives are more common, but Korean garlic chives also appear in Korean markets in the spring and summer. Korean garlic chives are thinner and tenderer so they are better for making kimchi.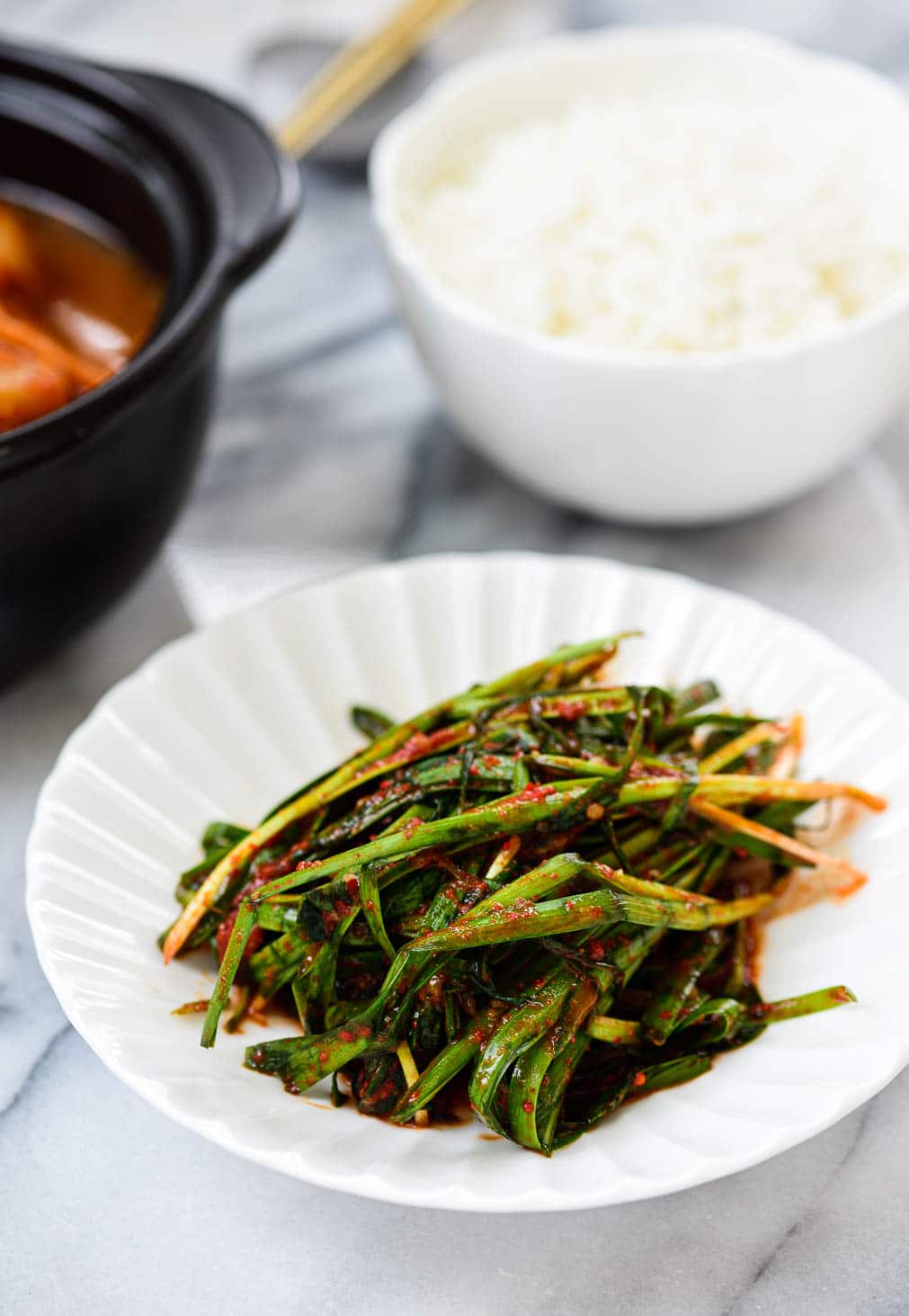 I've been growing garlic chives in my back-yard garden, which provides a steady supply from spring to early fall. The perennial plant is hardy and easy to grow. If you can't find Korean chives, by all means, use the Chinese variety. Look for ones with thin and narrow blades.
Buchu kimchi is typically seasoned with myulchiaekjeot (fish sauce made with anchovies). I like to add a little bit of saewoojeot (salted shrimp), but it can be omitted, if unavailable. Simply use a little more fish sauce. No pre-salting is necessary this kimchi.
If you like, add a little bit of minced garlic and/or ginger. I don't usually use garlic or ginger to let the natural flavor of the garlic chives come through better.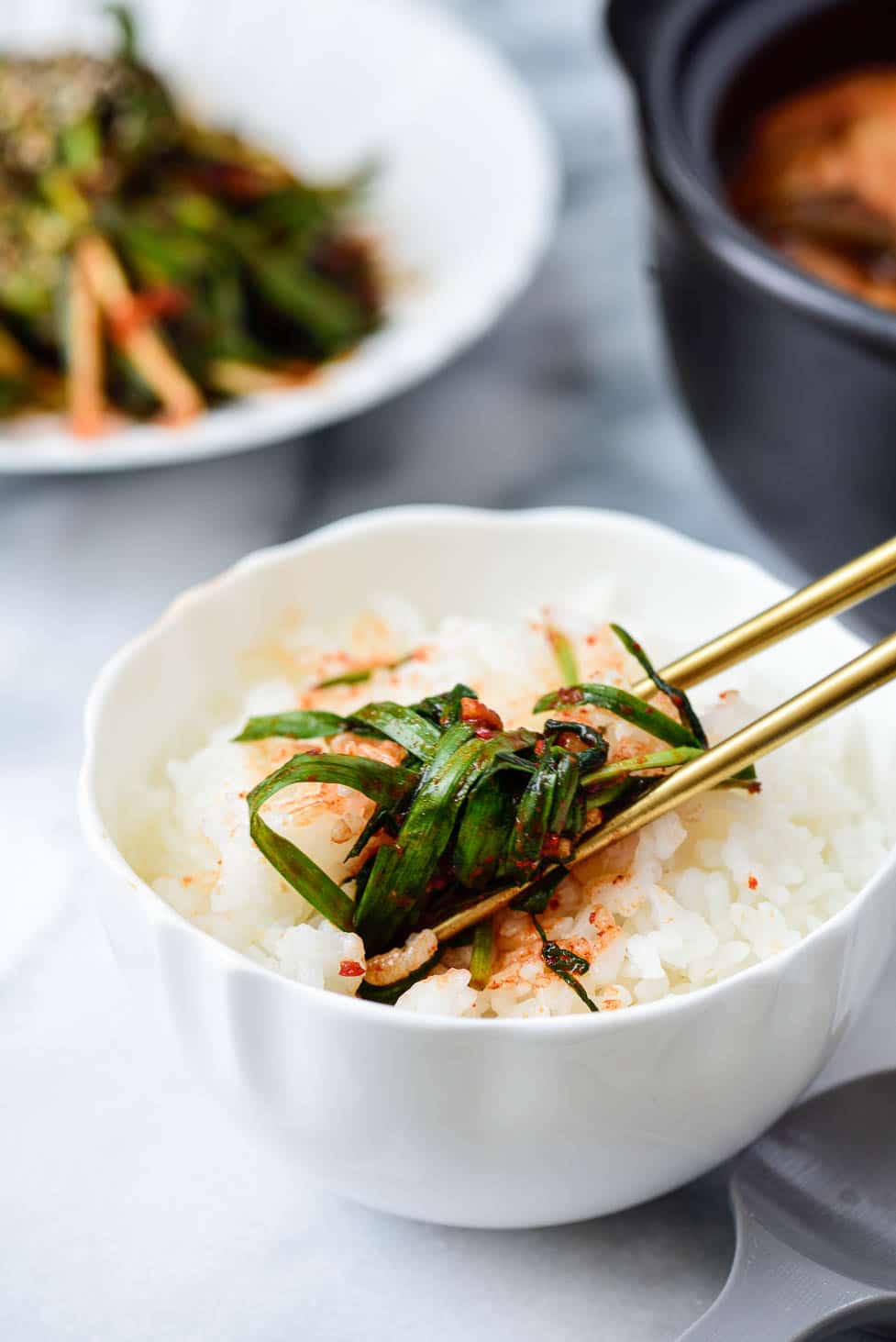 For more Korean cooking inspirations, follow  along on YouTube, Pinterest, Twitter, Facebook, and Instagram.
This buchu kimchi recipe was originally posted in June 2013. I've updated it here with new photos and a recipe card.