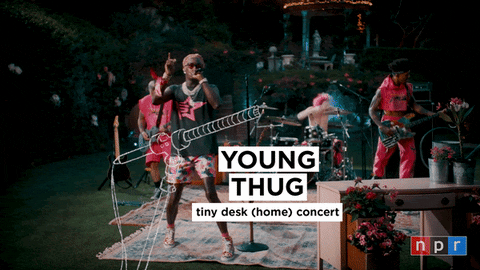 Jeffrey is going punk.
During his performance at the 2021 Rolling Loud Festival in Miami, Young Thug revealed that he would essentially take a page out of Lil Wayne's Rebirth book and release his own rock-inflected album, PUNK. Now, via his NPR Tiny Desk (Home) Concert set, Thugger debuts the first songs to come from that project.
Backed by the band Damnage Gooods and drummer Travis Barker, Young Thug performs "Die Slow", "Droppin Jewels", "Hate The Game", and "Tick Tock," as well as a rock-inflected version of his crowd favorite "Ski". He also teases that PUNK may arrive October 15, as well.
Young Thug Debuts 'PUNK' Tracks During NPR Tiny Desk Concert was last modified: July 27th, 2021 by Meka