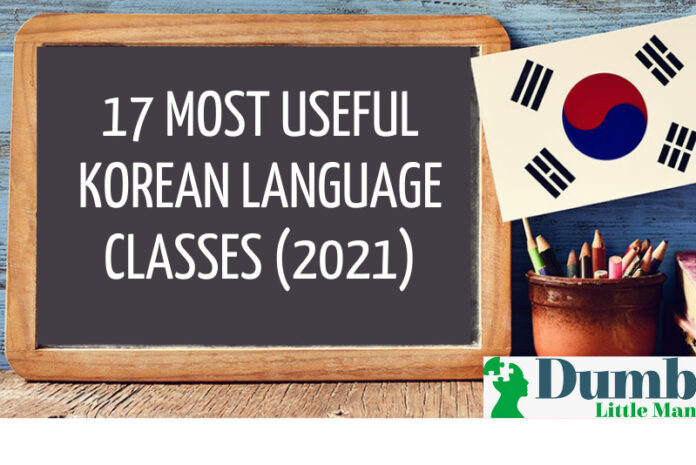 Thanks to the global popularity of the KPop group BTS, Oscar-winning Korean movies like Parasite, and the irresistibility of Korean fried chicken, more people than ever are trying to visit South Korea and learn Korean.
While it may be impossibly challenging to find a ticket to a KPop concert, learning the Korean language doesn't have to be. There are many online Korean language classes available to you.
17 Most Useful Korean Language Classes (2021)
Here are some of the most useful online Korean language classes.
1. 90 Day Korean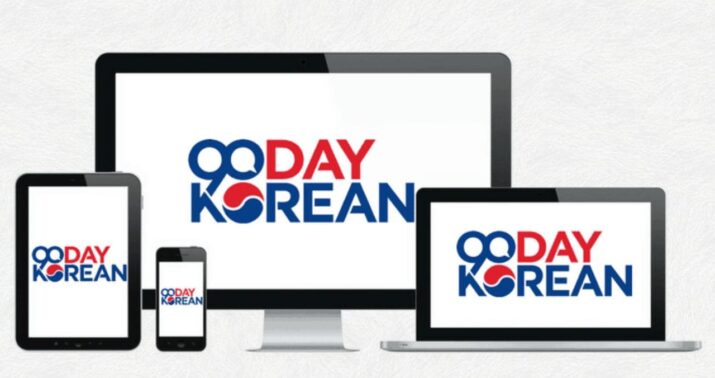 90 Day Korean is a basic online Korean language course that claims to be the fastest online way to learn Korean. Their courses are membership-based, with a monthly membership of $35 and an annual membership of $239. Members have access to live monthly online language classes where students can participate and practice their conversational skills as a group. The course itself is divided into 4 modules so as not to overwhelm Korean language learners.
For the VIP membership which costs $47 monthly or $327 annually, students gain access to unlimited support from a native Korean language coach.
What I Like?
The course is designed to only teach the most useful Korean language materials. Their lessons are designed, based on psychology, to solidify memory retention of the language. The lessons are organized well and their teaching methods prove to be effective making this course perfect for those at the beginner level and want to learn the language quickly.
There are a lot of free resources available on their website including an extensive guide on understanding the Korean alphabet, grammar, vocabulary and a complete list of Korean verbs. They also have a free blog with articles that reveal a lot about Korean culture such as a complete guide to Kdramas, business, and hobbies. There's even a free in-depth language study guide to help students learn Korean.
What I Dislike?
The membership fee is significantly higher than other online Korean courses. Students have even more for access to a private conversation with a language coach. It helps non-native Korean speakers feel confident when speaking the language.
Click Here To Read More About 90 Day Korean!
2. Teuida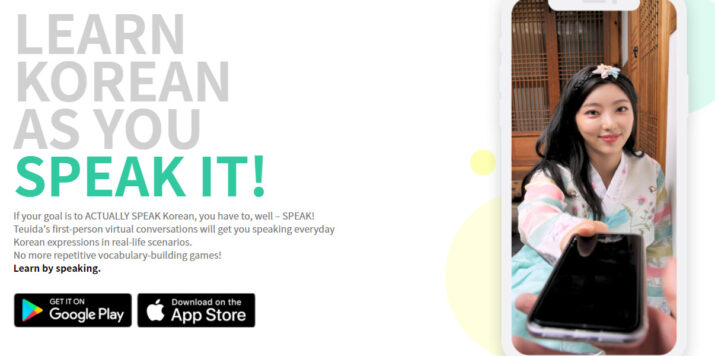 Teuida is an online, interactive app for learning Korean. Each lesson is intended to help students learn the Korean language through listening and speaking. New students learn Korean entirely by speaking. There are interactive quizzes to test the pronunciation of essential Korean expressions. It uses an AI to analyze the pronunciation of learners and provides students with feedback instantly.
The app is available for free, but the premium version costs $14.99 for 1 month, $20.99 for 3 months, and $79.99 for the year.
What I Like?
The Korean course is available as an app making it more accessible to those eager to learn Korean on the go. It is an interactive and fun way to learn Korean by speaking Korean.
The audio lessons prepare Korean language learners for an actual real-life conversation in Korean. The course drills the most basic Korean expressions. It also features entertaining stories, making learning Korean more fun. The app also provides cultural tips making it a good choice for learners hoping to learn both the Korean language and culture.
What I Dislike?
Although learners can download the app for free, most of the resources are only accessible to premium members. The sole focus of the lessons is to learn by speaking at the cost of ignoring reading, writing, and other basics of language learning.
Click Here To Read More About Teuida!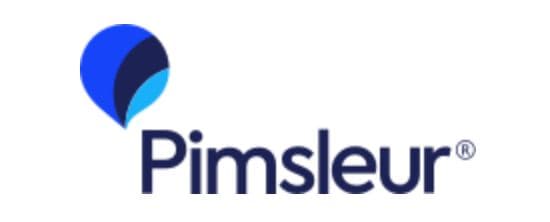 Pimsleur is an online Korean language audio course. It aims to teach new language learners how to speak Korean. Vocabulary, grammar, and other rules of the Korean language are given within context. Similar to Teuida, students learn through listening and speaking.
The Pimsleur online courses are based on Dr. Pimsleur's method of mimicking language learning as a child. It utilizes anticipation, organic learning, graduate interval recall, and core vocabulary. Instead of focusing first on basic vocabulary, grammar, and phrases, it prioritizes listening to the new language and then speaking it. Each level is divided into 10 lessons, and students are charged $21.95 for access to 5 lessons.
What I Like?
The lessons promote an organic way of language learning through listening to conversations and the practice of speaking them. This method makes learning a second language feel more natural. Each audio class feels intuitive due to its question-and-answer approach.
It skips the drilling methods that many language courses heavily rely on. Instead, it only teaches the most basic vocabulary and grammar structures, enough for students to understand the meaning of the audio lessons. The lack of mindless repetition is refreshing.
What I Dislike?
The Pimsleur courses are one of the most intuitive ways to learn Korean, but it comes at the cost of students missing out on how to read and write the language.
Click Here To Read More About Pimsleur!
4. KoreanClass101

KoreanClass101 provides students with short audio and video lessons. For the basic plan, it costs $4 a month. The premium plan which offers a more comprehensive list of resources is $10 a month. While the premium plus plan that grants access to 1-on-1 with a teacher is $23 a month.
What I Like?
Students with the premium plan have the opportunity to receive personal feedback from a Korean instructor. The teacher prepares personalized lessons and assignments tailored to the learner's goals.
The classes offer slowed-down audio to help learners practice listening comprehension. There is hours' worth of videos and audio lessons varying in level of difficulty. There are lessons for beginner, intermediate, and advanced learners. There is a free podcast to supplement the videos and audio lessons by KoreanClass101.
What I Dislike?
While the app is available for free and there is a 7 day free trial period for premium, students need to pay a price to gain access to a majority of the materials.
Click Here To Read More About KoreanClass101!
5. Lingodeer

Lingodeer is an online Korean course available as an app. The courses are designed by teachers and are mainly grammar-based. It offers detailed explanations of Korean words and phrases. The lessons are taught by native speakers. It offers students the ability to personalize their studies. While the app is available to download for free, the premium version will cost students $14 a month, $35 for 3 months, and $80 a year.
What I Like?
This course offers detailed explanations. It starts off with the basics like how to read and write in the Korean alphabet system. It teaches students the essential vocabulary and grammar from the beginner to the intermediate level. The students then test their knowledge through pop quizzes. The online classes do an excellent job at mimicking an in-class learning environment. The app offers high-quality audio recordings of native speakers.
The lessons offer a lot of opportunities to practice the skills you learn. They are structured to build on each other in the same manner you would expect a teacher to organize it. The clear progression in a structured course can be motivating.
What I Dislike?
The app is free to download, but most of the materials are only available to those who pay for the premium version. Advanced learners will gain nothing from this course.
Click Here To Read More About Lingodeer!
6. FSI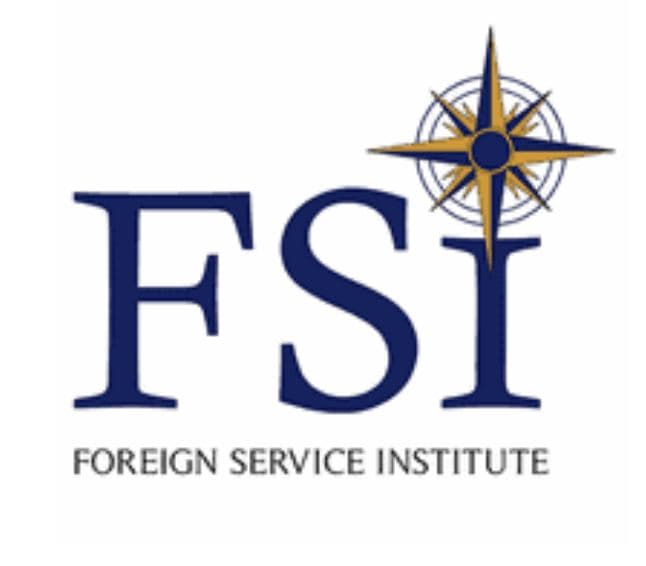 FSI Language Courses or Foreign Services Institute offers a Korean basic course as well as a 'headstart' course. These courses were originally designed for foreigners working abroad to quickly learn the local language.
The website offers copious amounts of resources completely free. There are textbooks, hours of audio lessons, grammar practice exercises, vocabulary sheets, and more. The abundance of free materials is extremely generous.
What I Like?
The courses offer materials to both visual and auditory learners. Best of all, these resources are available for free. There is a recommended textbook that students can purchase for those who prefer this more traditional route to learn Korean.
The Korean head start course provides awesome and free resources for people who need to learn Korean quickly. Despite being a beginner course, the lessons manage to cover a lot of ground. There is an introduction to Korean culture, a module for the Korean writing system, and lessons are based on real-life situations.
What I Dislike?
The materials, such as the Korean texts provided, look outdated. It is a free resource after all so this a minor complaint.
Click Here To Read More About FSI!
7. The Cyber University of Korea (CUK)

The Cyber University of Korea (CUK) offers a free online Korean language course program. The lessons are created by native Korean language education experts. It offers support in English, Chinese, Japanese, and Spanish.
The classes are sorted into four levels of difficulty. The program is designed to build the students' proficiency to the point of passing TOPIK, the Korean language proficiency exam. Intermediate and advanced learners should be able to have a good knowledge of Korean grammar and vocabulary by the end of the program.
What I Like?
The programs are structured neatly based on difficulty. At each level, a student can expect to obtain enough knowledge about the Korean language to proceed to the next one. After the completion of the programs, a student can pass the TOPIK exam. Students who decide to take the TOPIK exam after the final set of classes can earn a certificate.
The lessons are in the form of videos which are useful for visual learners. Each class is taught by a teacher who will test your understanding of new concepts and encourage participation in group discussions. The classes offer opportunities to practice pronunciation. CUK is one of the best online universities in South Korea. For them to design such a high-quality, comprehensive language program and then make the online courses accessible to everyone is no small feat.
What I Dislike?
The lessons lean heavily towards learning how to communicate with Koreans, and not as much on the. reading, writing aspects of the language.
Click Here To Read More About Cyber University of Korea (CUK)!
8. Live Lingua DLI

The Live Lingua DLI or Defence Language Institute courses, similar to FSI, are designed for military personnel to quickly learn a language effectively enough to communicate with native speakers. Live Lingua offers these Korean language resources for free. There are Korean ebooks and audios available for free to anyone learning Korean.
What I Like?
The Korean language DLI resources on Live Lingua are intentionally posted for free to allow students who can't afford paid online Korean classes or a Korean tutor. There are online Korean ebooks for visual and more traditional learners as well as sound clips for auditory learners. The audio clips take the form of conversations allowing Korean learners a chance to practice along with and improve their pronunciation. There is also a dictaphone available to further encourage pronunciation practice.
What I Dislike?
Some of the materials are only relevant to military personnel, but this is a small inconvenience for such a free and thorough resource.
Click Here To Read More About Live Lingua DLI!
9. Eggbun

Eggbun is a fun and interactive online course that teaches Korean through a chatbot. It is also available as an app. The app is free to download but premium members pay $10 a month, $42 for 6 months, or $72 for a year's subscription.
What I Like?
It offers a fun, engaging, and unique way to learn Korean. A student learns through a practice conversation with a responsive, online Korean chat bot. A conversation with the Eggbun bot is surprisingly good practice for a real-life conversation with a native Korean. It engages students to practice writing in Korean, while learning more about Korea's cultural identity. The graphics are adorable, and its design is not only user-friendly, but also kid-friendly.
What I Dislike?
Although it offers free Korean lessons, most of the lessons are available to premium subscribers.
Click Here To Read More About Eggbun!
10. Mango Languages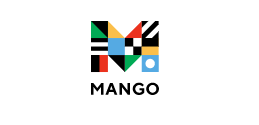 Mango Languages is another languages app that offers Korean lessons. For access to a single language, students pay $9 a month. For access to all their languages, students pay $18 a month.
What I Like?
It benefits students who learn through repetition. It features real-life conversations from Korean speakers.
What I Dislike?
There is a lack of free resources.
Click Here To Read More About Mango Languages!
11. Memrise

Memrise offers courses for several languages including Korean. It is available as an app. It provides students with useful phrases, audios, and videos from native speakers. The premium membership costs $10 a month or $200 for a lifetime, but it gives you access to an endless amount of lessons in over 20 languages.
What I Like?
It relies on the flashcard style of memorization. This is a tried and true strategy for learning the words of a second language. The interface is user-friendly and intuitive.
What I Dislike?
Students learning Korean through the free version of Memrise encounter a lot of ads that sometimes get in the way of the lesson.
Click Here To Read More About Memrise!
12. How To Study Korean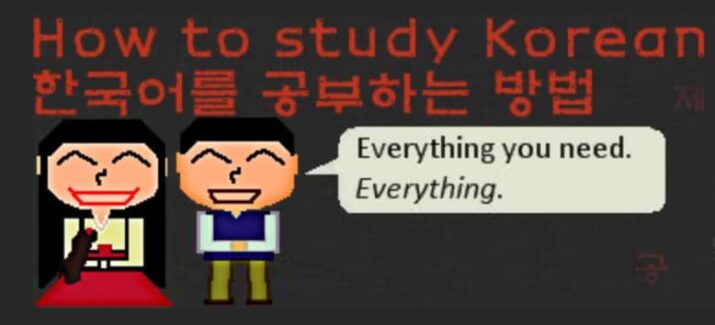 How to Study Korean provides an intensive amount of resources to help anyone study Korean for free. The online Korean lessons are very technical in their approach, introducing between 20-30 new words per lesson. There are free online workbooks to help students practice writing, short stories for reading comprehension skills, and listening practice exercises. All of these materials are available for free to help any student succeed in their journey to learning Korean.
What I Like?
It's hard to believe that such a vast amount of resources are available for free, but they are. How To Study Korean is doing an excellent job of making Korean accessible to all.
There are online workbooks to encourage learners to practice their Korean language skills. There are short stories to help students improve their reading skills. This is an excellent course for learning how to read and write Korean. There seems to be a free resource available for everything a Korean language learner could need.
The units are organized into several levels of beginner, intermediate, and advanced Korean language skills.
What I Dislike?
It is a self-pace online Korean course. Due to having no instructor and the intense amount of reading involved, students who wish to learn Korean must be extremely motivated.
Click Here To Read More About How To Study Korean!
13. Talk To Me In Korean (TTMIK)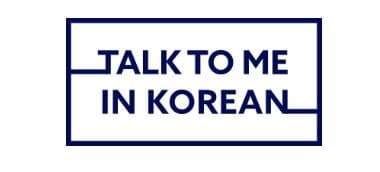 Talk To Me In Korean is an online Korean class that attempts to make learning Korean fun. Though they offer many of their resources for free, those who pay for premium can have access to more videos, lessons, and quizzes at $13 a month or $93 a year.
What I Like?
Their essential Korean classes are available for free. Their PDF lesson notes are also available for Korean students to study for free. Students can earn a certificate after completing a class. The Korean classes are organized well to build on each other. Each class is fun, engaging, and interactive. Their online classes contain dialogue between native speakers to demonstrate the lesson through real-life scenarios.
What I Dislike?
While some videos are available to free learners, most of the video lessons are locked for those with premium access.
Click Here To Read More About Talk To Me In Korean!
14. Live Lingua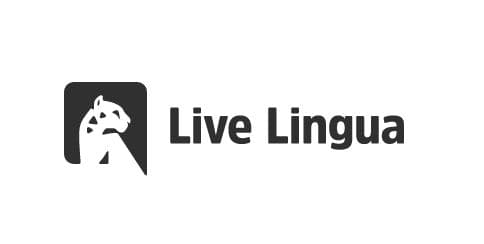 Live Lingua is an online languages school that pairs students with instructors for private lessons. Online Korean classes are priced at $29 an hour.
What I Like?
Students who prefer private lessons can get 1-on-1 instruction from a Korean tutor. It offers students one free lesson to see if it's a good fit for their learning objectives. The private lessons can be scheduled to suit you and your lifestyle. They offer an exam prep course for people trying to pass a certification exam like TOPIK.
What I Dislike?
It's one of the more expensive online Korean classes on this list.
Click Here To Read More About Live Lingua!
15. Yonsei University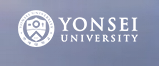 Yonsei University offers online Korean language courses for beginner, intermediate, and advanced learners. Although the tuition for these online classes is expensive, the university does offer a free basic course on Courseera.
What I Like?
The free course by Yonsei University is complete in its approach. Students will gain Korean grammar, speech, and writing skills.
What I Dislike?
The online courses for intermediate and advanced are costly.
Click Here To Read More About Yonsei University!
16. Learn Korean with Go! Billy Korean

Go! Billy Korean is an online class consisting entirely of free videos on YouTube for beginners.
What I Like?
There are multiple playlists covering different cultural aspects of Korea in addition to exploring its language in great detail. Each video is completely free and typically accompanied by more free resources. Billy's videos are wholesome and reveal a lot about life in Korea.
What I Dislike?
Billy wears the same shirt in every single video.
Click Here To Read More About Learn Korean with Go! Billy Korean!
17. Seemile Korean 씨마일 한국어

Seemile Korean 씨마일 한국어 is a YouTube channel that offers free video lessons in Korean.
What I Like?
Seemile not only teaches the basics of Korean, but includes readings of books in Korean, interviews with people who live in Korea, and video references to pop culture. The lessons are taught in front of a chalkboard which is oddly comforting and gives you the online experience of being in an actual classroom.
What I Dislike?
The playlists could be organized better as there are many of them, but only three classifications.
Click Here To Read More About Seemile Korean!
Conclusion
As you can see, there are several excellent online classes to help you learn Korean. Whether you prefer learning through private lessons or a conversation with a bot, there's an online Korean class suitable for you. While many of these classes require a paid subscription, some of the most complete resources are available for free. Nowadays, anyone can learn Korean. 
To sum up, we rank Pimsleur as the best one in this shortlist as it has explanation of grammar which include is great method for teaching the language!
Click Here To Read More About Pimsleur!
Like this Article? Subscribe to Our Feed!
Passionate in tech, software and gadgets. I enjoy reviewing and comparing products & services, uncovering new trends and digging up little known products that deserve an audience.